9 Festive Fall Activities Near Naval Station Newport, Rhode Island
An assignment to Naval Station Newport, Rhode Island, is a dream come true for many military families, and fall in New England is one of the biggest reasons why. The crisp days, cool nights, and stunning tree colors for miles and miles wow locals and tourists every year.
The autumn perfection moves fast, so take advantage of the region's events, activities, and all-around fun. In no time, you'll notice the sun go down faster and faster, and the first snowflakes will fly.
If you're ready to say goodbye to summer and plan festive fall activities in September and October, use this guide to popular events near Naval Station Newport to help narrow your choices.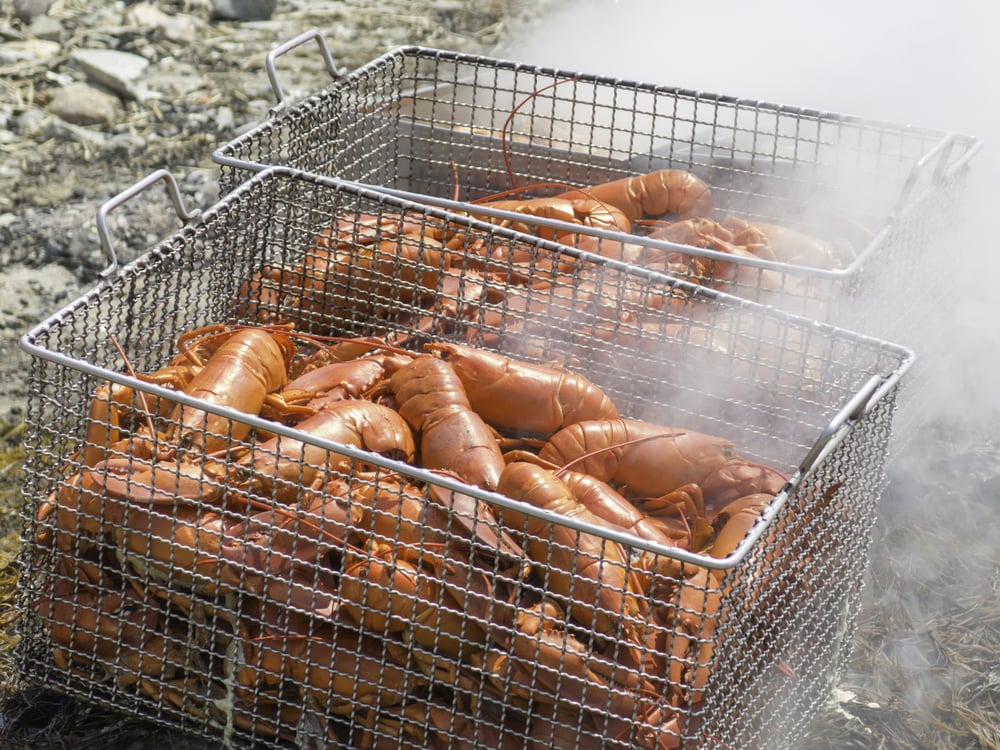 Photo via Shutterstock
One of Newport's favorite fall events, Bowen's Wharf Annual Seafood Festival, arrives each October. So whether you're looking for a lobster roll and a cold beer or a selection of local stuffies (stuffed clams), a seafood delight is waiting for you. Some of the festival proceeds benefit the Oliver Hazard Perry, the 200-foot official sailing education vessel, so stay and munch the day away while listening to local bands. Bowen's Wharf is the perfect place to spend an autumn day in New England, especially if it's your first fall season in Rhode Island.
Are you new to the area? Then, Explore Naval Station Newport, Rhode Island, will help you learn everything you need to know.
2) "Pick Your Own" Farms
If luck is on your side and glorious fall New England weather is in the forecast, head out to one of the many pick-your-own farms near Newport. Each farm has a distinct personality, likely family-operated, and offers a variety of PYO apples, pumpkins, and fall vegetables. You also can't visit without trying homemade baked goods, so save some room for dessert. Check each location for fall-specific events like hayrides, corn mazes, and haunted barns.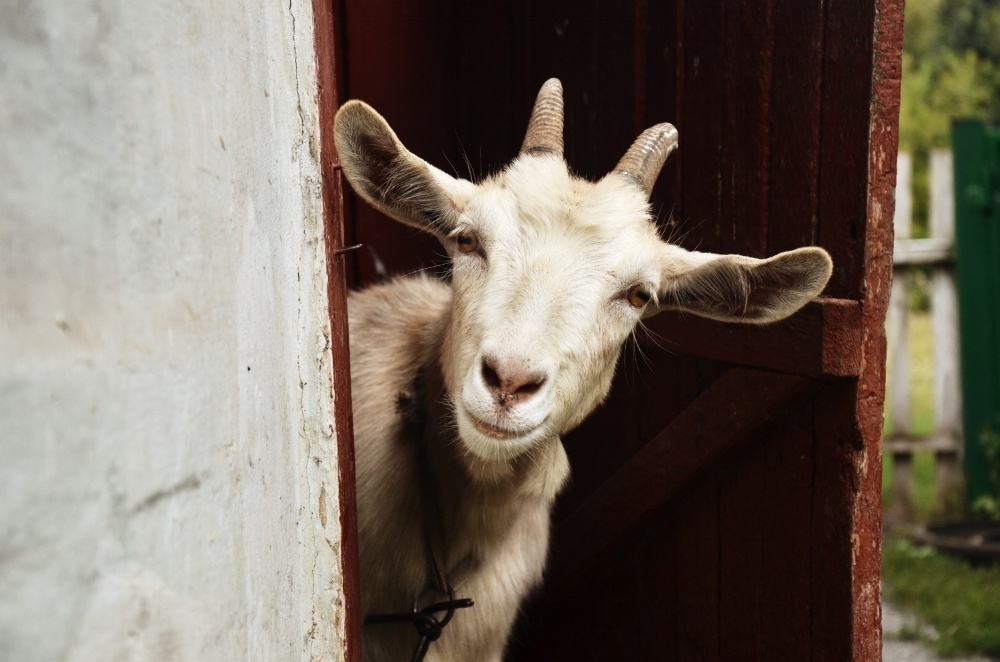 Image from Canva
If you missed the goat yoga craze, now is your chance to discover what it's all about. Simmons Farm is definitely all about goat-centered fun, like goat cuddles and goat hikes, but you can also enjoy sunset hayrides and a petting zoo. Is there a better way to enjoy a warm fall day than by frolicking with a goat?
Speaking of yoga—get your daily Namaste here: 5 Top Yoga Studios Near Naval Station Newport.
Because sometimes you just need a quick photo op with a stack of pumpkins in a quaint New England town square. Leave the dirt of a farm behind and head to church to pick the perfect pumpkin. While there, snag some community-made treats, pumpkin chili, and hot cider. You can also shop for decorative squash and gourds and peruse craft vendors' tables.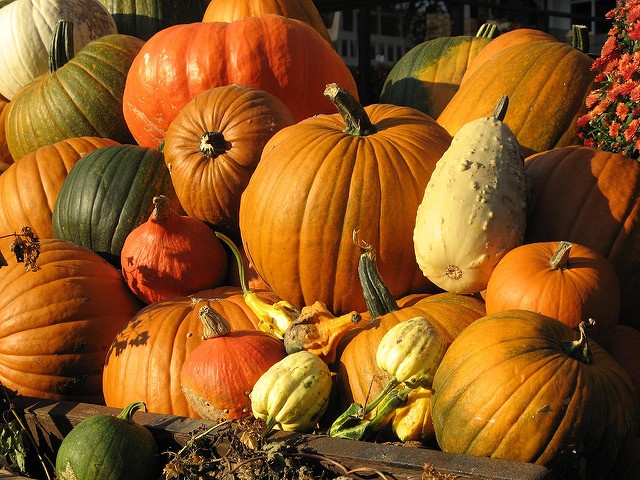 Photo via Shutterstock
Fairy tale creators unite! Fantasy Faire is a family event in September created to showcase the love for all things fantasy. Join the costume contest, visit the art and craft vendors, and try fairy tale-inspired food. There's also plenty of live music to keep you entertained.
Later in October, come back to the farm for Pumpkin Palooza for harvest-inspired activities and the prized event of the farm, the Southern New England Giant Pumpkin Weigh Off.
There's nothing like a comedy festival to make you appreciate the change of season and the merrymaking in the months ahead. The Rogue Island Comedy Festival will be your favorite Newport event if you love stand-up comedy. You'll find performers on multiple stages: Jane Pickens Theater, Wayfinder Hotel, Reef Newport, and Top of Pelham. Connect with the festival online to watch for the headliners' announcement.
For all of you pre-planners out there: Take advantage of this list, 8 Spring and Summer Festivals Near Naval Station Newport.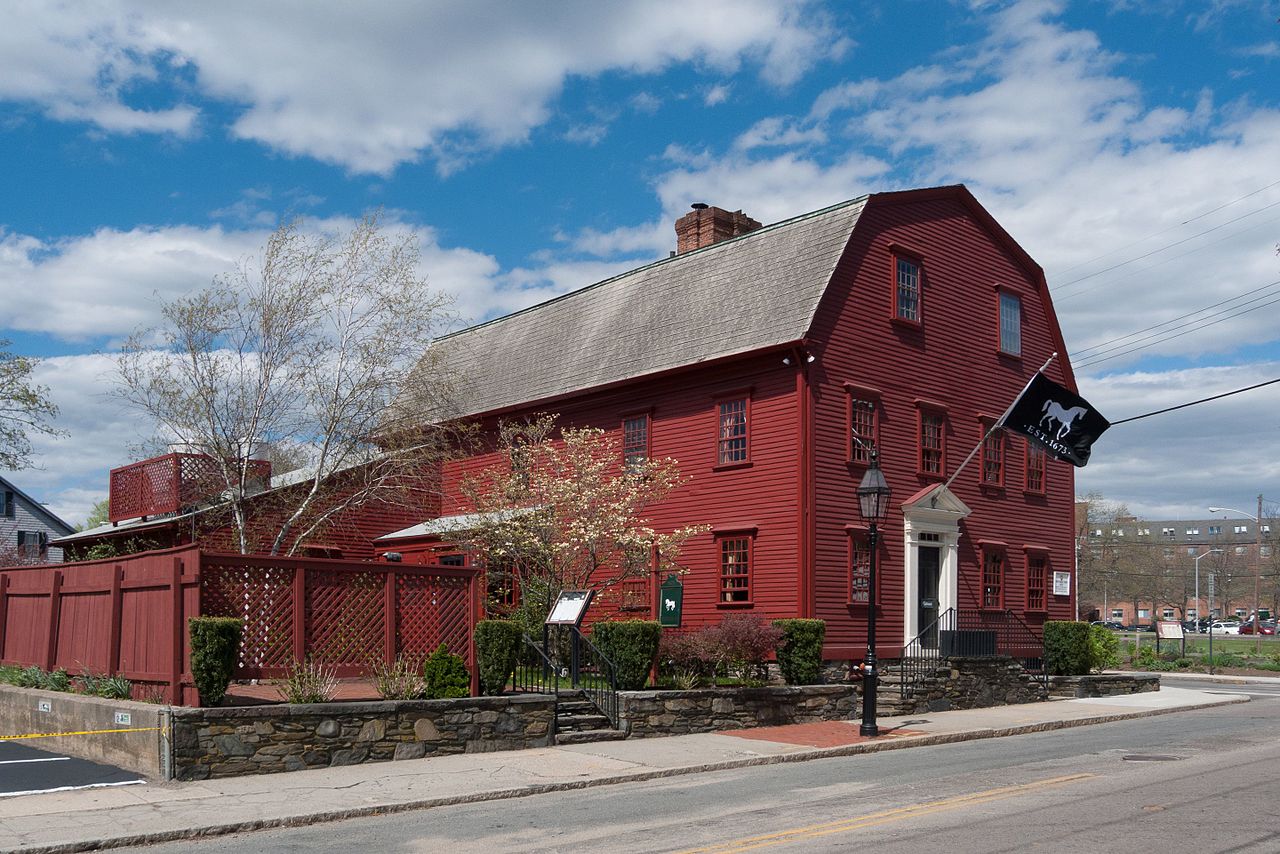 Image by Kenneth C. Zirkel, Wikipedia
A Newport fall without a ghost tour is like Christmas without Santa Claus. Newport's looonngg history, dating back to the colonial days, lends itself to plenty of spooky and downright scary ghost stories. So splurge on a tour to conjure a festive mood for Halloween. Your lantern-toting tour guide will show you iconic haunted locations like Jailhouse Inn, Washington Square, and the White Horse Inn.
There's more than one way to catch the colorful sights of a New England fall, and a Newport Harbor Cruise might just be the ticket for a unique leaf-peeping experience. There are plenty of options, from ferry rides and sunset cruises to dinner and drinks afloat. Sailing, boating, yachting, fishing—they're all a way of life in Newport, so it's best to get a one-of-a-kind experience when the temperatures are cool and the skies are blue.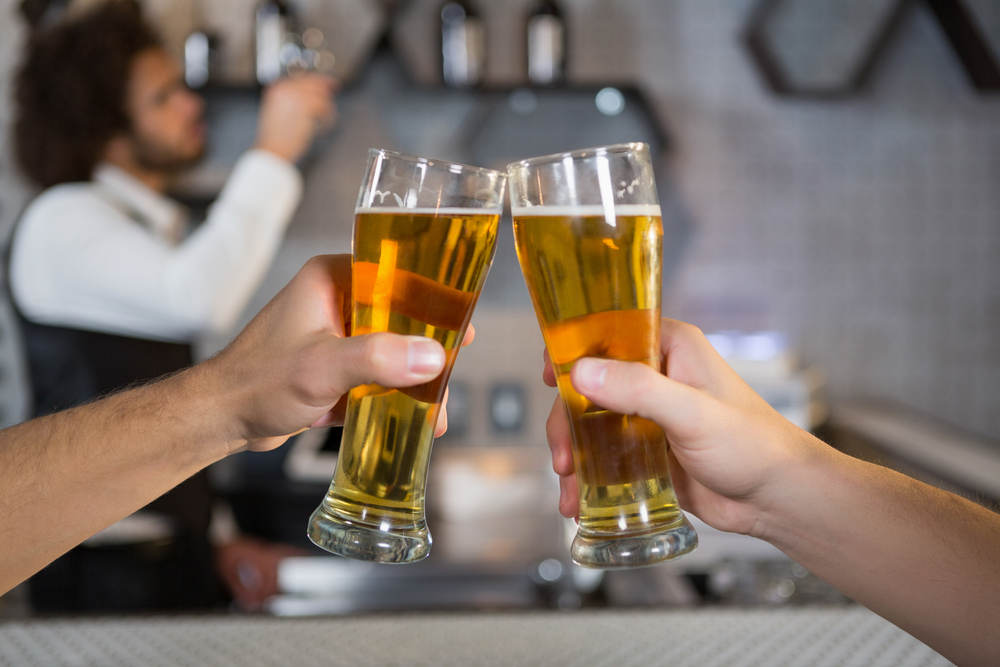 Image from Shutterstock
Do you follow the Food Truck Festivals of America? You'll be thrilled to find that it lands in Newport in October. Head out to Fort Adams State Park and enjoy local food and craft beer, rain or shine. This is the festival to branch out and try something new to you. How about a Whoopie Pie or one of more than a dozen craft beers? After, you can stroll through the craft vendors for one-of-a-kind gifts. The gift-giving season will be here before you know it.
Newport is a great place to try new things, so go ahead and take the goat yoga class, eat a few stuffies, and schedule a weekend to laugh until your face hurts. If you still want more, there are always apples and pumpkins to pick.
Are you about to PCS to Naval Station Newport? We've got you covered! Download our free guide below.