Homes with Great Outdoor Spaces Near Maxwell AFB
The communities near Maxwell Air Force Base have a variety of amenities to offer those service members PCS'ing to the area. City dwellers as well as those who prefer a more rural setting both have an opportunity to find a home within a short distance drive to the base.
What most everyone can agree on, however, is the ability to enjoy year-round outdoor activities near or in your own back yard. These are just a few of the reasons we're showcasing houses for rent or for sale (some are both!) in Montgomery, Prattville, Millbrook and Wetumpka on this edition of MilitaryByOwner's Homes of the Week.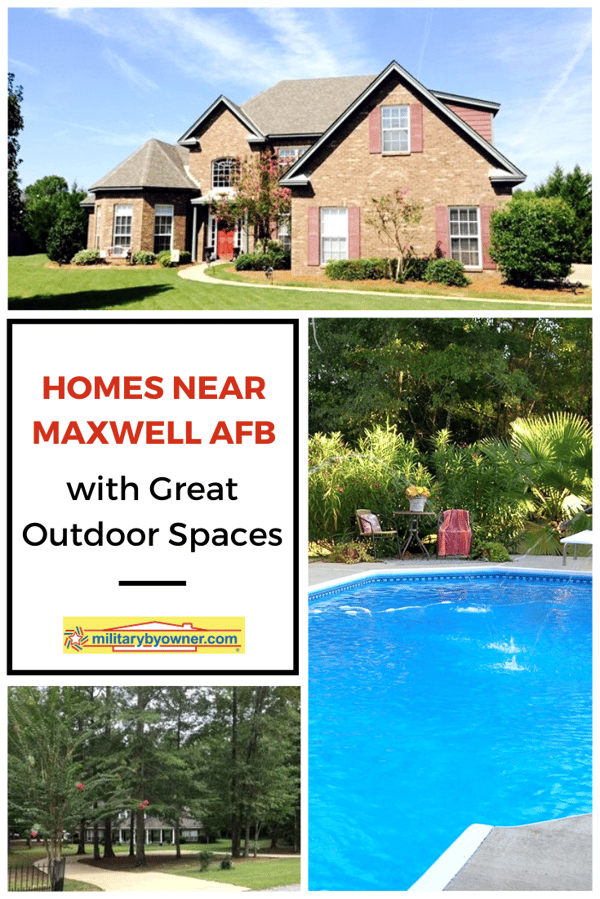 Homes with Great Outdoor Spaces Near Maxwell AFB
1) Millbrook Home for Sale with Curb Appeal to Spare
MIlitaryByOwner Listing MBO1437604
Price: $289,500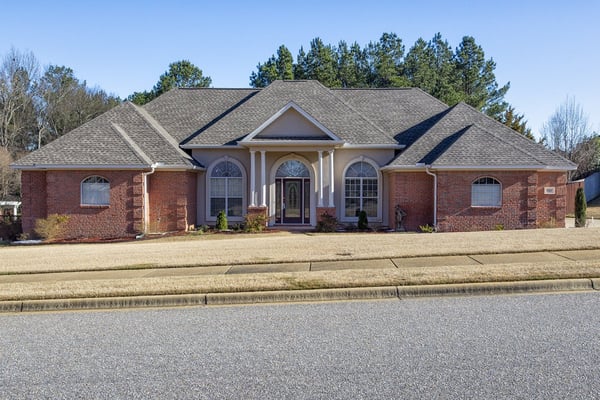 A home with a heavy dose of curb appeal quickly becomes a strong contender for buyers on the hunt for a home with personality. This custom home sits on a spacious lot that invites friends and neighbors to drop in and say "Hi!". Although the house has its own own covered patio which is great for entertaining, the community lake and playground is just minutes away if a picnic sounds like a good way to spend a sunny day.
Because the house was a custom build, the interior has details that most do not. Graceful archways, decorative ceilings, crown molding, and case openings are just some of the unique features found throughout the house. Home buyers often ask for open concept living, hardwood flooring, and a fireplace. This house has all three, in addition to a whirlpool tub and built-in entertainment unit.
Another coveted feature is easy access to I-65 and a quick commute to Maxwell AFB.
2) Amenities Abound in Montgomery House for Rent or Sale
MilitaryByOwner Listing MBO
MBO66152
Price: $439,000
Rent: $2,200/mo.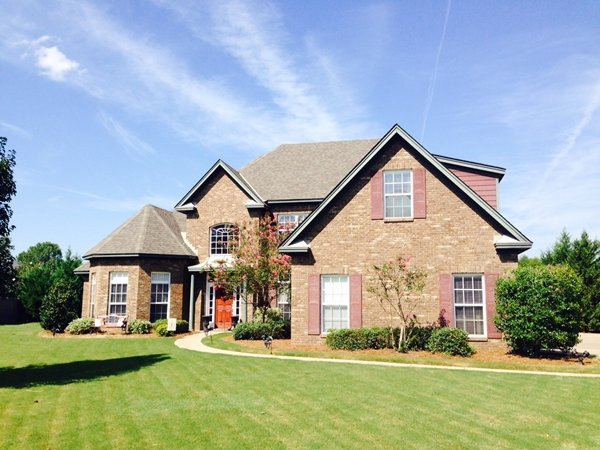 Down in Alabama, residents take full advantage of the agreeable weather that graces Montgomery most of the year. For families looking to unplug and enjoy the outdoors, this property will suit you well. Learn to fish on the adjacent stocked pond or call for an impromptu game of soccer or football. Due to the corner lot and cul-de-sac orientation, there's always plenty of green space in which to run and play. The back patio is perfect for entertaining, especially for fall college game day parties or springtime barbecues.
Inside, the neutral paint and flooring finishes allow the next renter or buyer a "move-in ready" home, while the existing palette also buys time to carefully choose personal updates. Many home shoppers search for an abundance of natural light, high ceilings, granite counters, and a fireplace; you'll find all of these amenities within.
The house is located in Sturbridge Plantation and offers a neighborhood pool, tennis court, and fitness center.
3) Prattville Home for Sale or Rent with Updated Kitchen and Plenty of Outdoor Space
MilitaryByOwner Listing

MBO358170
Price: $203,000
Rent: $1,500/mo.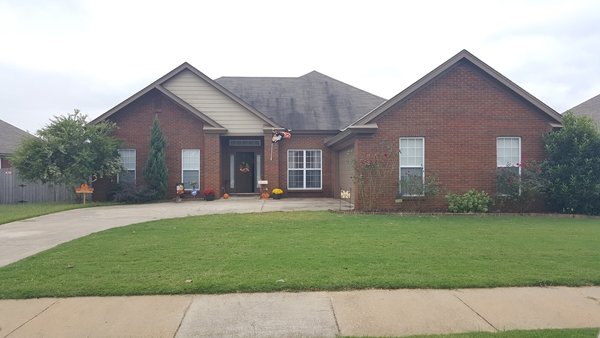 It can be difficult to find a home that has a fenced yard ready and waiting to protect kids and pets. It's even more rare to find a neighborhood home that is adjacent to property that won't be built on in the future. Go ahead and plan plenty of outdoor adventures, because this back yard is everything you'll need to enjoy family and friends: a covered, extended patio and plenty of lush lawn.
Home buyers are wild about walk-in pantries! The pantry in this home is outfitted with sturdy shelving and ready to store all of the warehouse goodies your family can handle. The rest of the kitchen is updated with new stainless steel appliances, a breakfast bar and nook, as well as a granite countertops. A family cook will be right at home here.
This home is located in Prattville's in demand Highland Ridge Subdivision which feeds into Daniel Pratt Elementary School.
4) Millbrook Home for Rent Features Pool and Nearly an Acre of Property
MilitaryByOwner Listing
MBO89672
Rent: $1,995/mo.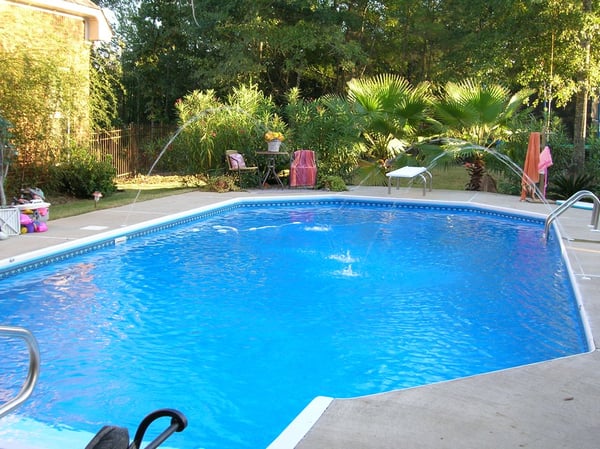 Found: a rental home with a pool! In fact, it's a saltwater pool with fountains and a diving board, which makes it ideal for staycations during time off from work and school. When the family isn't swimming, nearly an acre of property provides plenty of options to make the most of time spent in the fresh air. Plus, the fenced yard adds an extra layer of security for pets and kids. If for some reason your family needs more than all of this at-home fun, neighborhood walking trails, park, basketball court, and playground are nearby.
Four bedrooms, four bathrooms, and an open floor plan downstairs makes up over 3,000 square feet of space which is ideal for out of town visitors. During the cold months, your guests will enjoy cozy ambiance, thanks to the dry stacked stone fireplace. They'll also find plenty of space to help prepare holiday meals in the kitchen.
This home is found in Eagle Rock, a neighborhood with plenty of privacy.
5) Loads of Space and Privacy in This Wetumpka Home
MilitaryByOwner Listing MBO1442346
Price: $416,000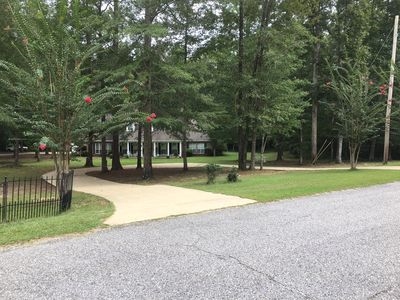 If you're looking for a home with room to roam and privacy to spare, this property in Wetumpka has everything you need, including a backyard oasis complete with pool, patio and plenty of shade to help keep summer cooling bills low. The covered front porch provides more outdoor living space for when the time right to sit back and relax and enjoy the view.
Inside, there is so much to offer a family who needs room to spread out. Five traditional bedrooms are available, but the option to customize multiple bonus spaces exist. A hobby or game room, workout area, office, and extra sleeping space are all options. An attached 2-car garage and a separate garage/workshop rounds out the abundant storage space.
Although this is a secluded setting, the 3+ acre property is only about 10 miles from Maxwell AFB-Gunter Annex.
Take a look at our post, Moving to Maxwell Air Force Base? Explore These Area Communities, to catch up with things to do and see in Montgomery, Prattville, Wetumpka and Millbrook. And don't forget to set a search for new homes advertised with MilitaryByOwner for update on availability. Click below to view more listings!