Moving to Maxwell Air Force Base? Explore These Area Communities
Chances are that Air Force life has, or will, cycle your service member through Maxwell Air Force Base or Gunter Annex near Montgomery, Alabama. Active duty and Reservists alike are ordered to the base to serve in many capacities, but some of the most popular outfits are Air University, the 42nd Air Base Wing, the 908th Airlift Wing, and the Headquarters Operations and Sustainment Systems Group.
Newcomers to the area want to understand the costs of finding Maxwell AFB housing, whether on or off base. Military members find the cost of living near Maxwell to be favorable and the driving distances between the bases and popular cities such as Montgomery, Prattville, Wetumpka, and Millbrook to be quite manageable. All are small but growing towns, and have multiple reasons to choose their location.
Prattville is about 10 miles northwest of of the base, and Millbrook about 10 miles to the northeast. Also northeast of the base is Wetumpka, further away at approximately 25 miles. In total, this region is known as the River Region, thanks to the Coosa and Tallapoosa rivers. These join to form the Alabama River which runs north of Montgomery.
Because Maxwell AFB is home to many training opportunities, PCS cycles are a little different than the typical summer moving season, which can be beneficial for those searching for homes. Here's what to know about some of Maxwell AFB's closest neighborhood towns.
Watch this short video (1 minute!) about towns near Maxwell AFB, then read more below!
Moving to Maxwell AFB? Explore These Area Communities
A good point of reference is to recognize right off the bat is that locals lovingly refer to the city as MGM. You'll see billboards, stickers, and the like showing affection for the city. The Montgomery metro area is home to over 350,000 people, so the size isn't intimidating, but you'll still be able to find sought-after amenities and cultural experiences such as the Montgomery symphony and ballet, as well as historical landmarks like the Rosa Parks Library and Museum and the Civil Rights Memorial Center.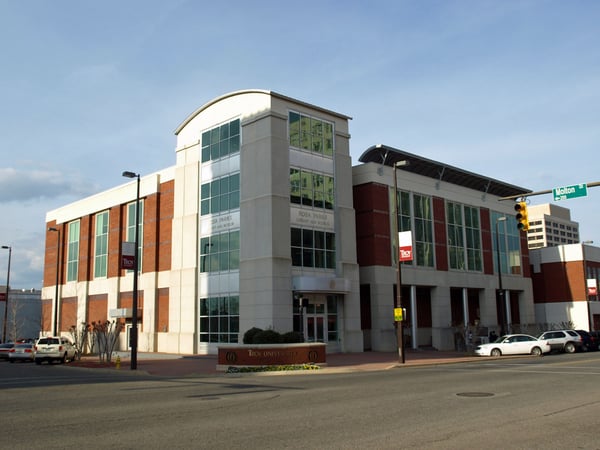 Rosa Parks Library and Museum via Wikimedia
Neighborhood identities vary, from typical downtown urban areas to neighborhoods like Hampstead and The Waters which employ the Smart Code. This is a compilation of zoning guidelines that emphasize sustainability, walkability, and mixed use development. If you're looking for nightlife and exciting events, check out EastChase and Cloverdale.

Families are drawn to Prattville because of the small town feel and military friendly community. Daniel Pratt Elementary is one of the most requested elementary schools in the River region, which also makes Prattville desirable. Local shopping is minutes away and commuting to Maxwell AFB is simple. Here are a few local sites to check out:
Wilderness Park
Daniel Pratt Historic District & Creekwalk
Heritage Center
Prattaugan Museum
RTJ Golf Course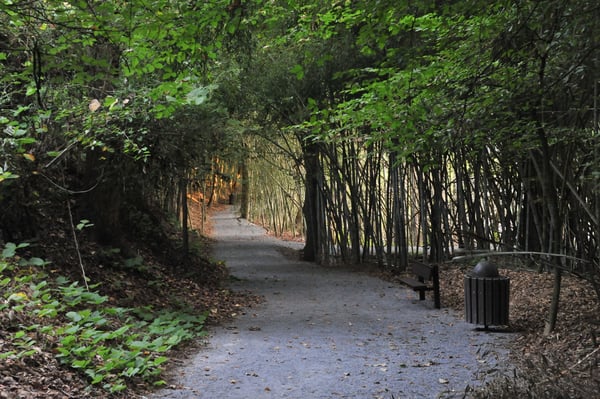 Wilderness Park - U.S. Air Force photo by Airman 1st Class William Blankenship
For a bit more of a rural feel, but still only five minutes to restaurants and shopping, try a home search in Millbrook. Families are content with the serene surroundings and access to the new local elementary school.
The 350-acre Wildlife Federation and Education Center is a regional gem and offers plenty of exploration for families who are interested in local history, animals, and regular programming for children. Easy access to both Maxwell AFB and Montgomery allow for a variety of excursions if you want to explore beyond Millbrook. Here's more to see:
Millcreek Park
Robinson Spring Park
Legacy Park
Jackson Lake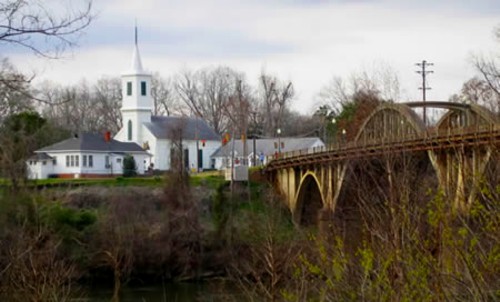 The west bank looking across the Coosa River toward two Wetumpka landmarks, the Bibb Graves Bridge (1936) and First Presbyterian Church (1856). Public Domain image.
Wetumpka is the furthest from Maxwell AFB, but offers a lifestyle that many are looking for, including affordability. Locals enjoy peaceful and quiet streets where children play unencumbered by traffic and city disturbances. A collection of golf courses, tennis courts, forest walking trails, and a community horse stable are available for those nearby.
A slower pace allows for plenty of time to enjoy the abundance of outdoor activities, such as touring:
Asteroid Crater
Jasmine Hill
Gold Star Park
Swayback Bridge Trail
All four cities near Maxwell AFB offer unique housing and neighborhood amenities. Military families moving in will have a hard time choosing between the opportunities! Stay connected to MilitaryByOwner, because in the upcoming weeks we will be showcasing homes near Maxwell AFB. You won't want to miss the chance to find your next perfect home!