8 Updates for Military Families As the Coronavirus Quarantine Continues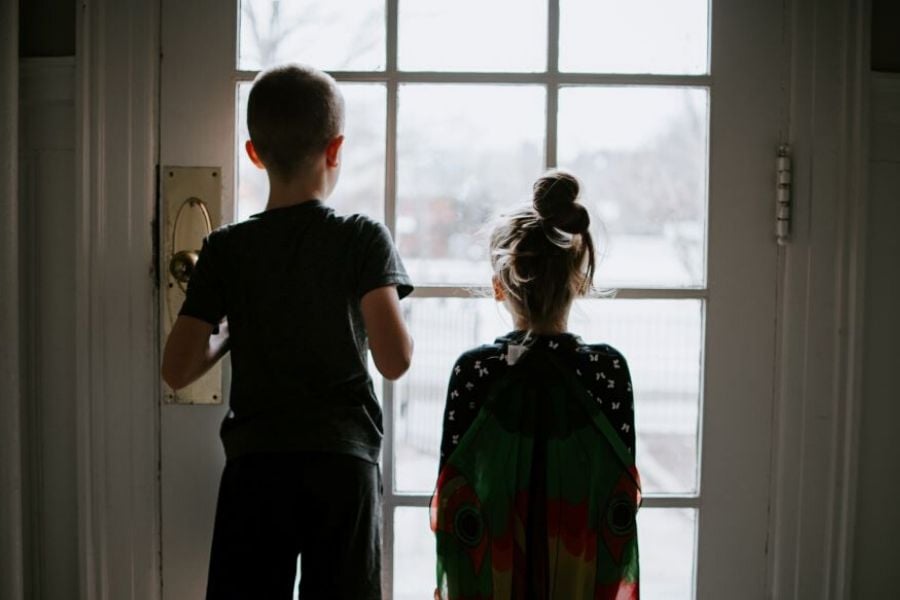 Photo by Kelly Sikkema on Unsplash
As the stay-at-home orders and social distancing due to the Coronavirus pandemic continue, the extended time at home becomes more than an inconvenience for many military families.
As we've done for the past couple of weeks, we're bringing you official sources with updates on some support available right now for your military family, as we navigate what is truly an unprecedented time around the world. For location specific concerns, be sure to continue to follow updates and guidance from your unit and local command.
8 Updates for Military Families As the Coronavirus Quarantine Continues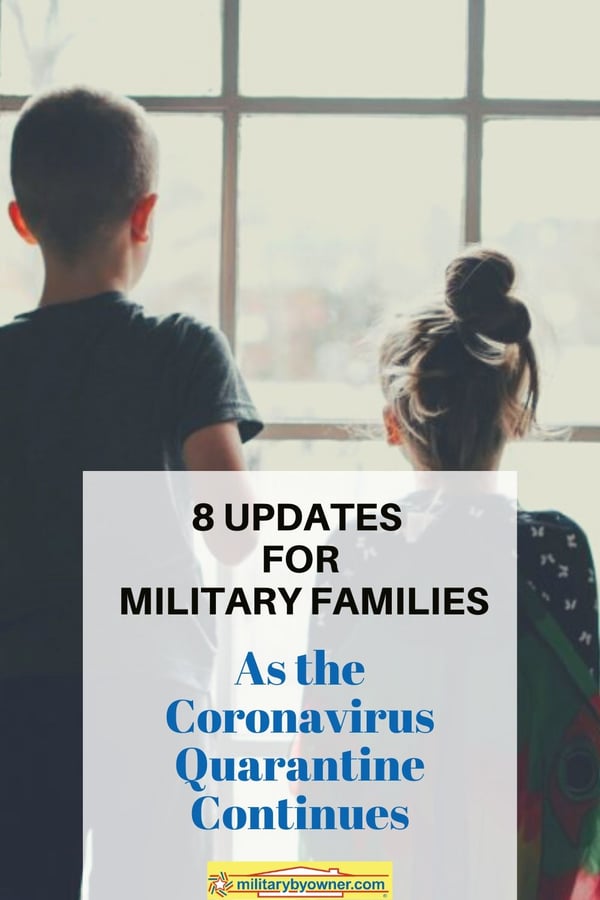 1) DOD Separating Fact from Fiction
We all see the rumors online about shut-downs, martial law, and the varying interpretations people have about the meaning of "social distancing." The Department of Defense has set up a page to address common rumors regarding the Coronavirus.
2) Military OneSource Updates
What's New:
Dedicated section for Coronavirus updates and its impact on military members and families.
Non-medical video counseling for teens and youth.
Facebook Live videos Monday through Friday at noon EST to provide updates on the latest resources.
Click here to access Military OneSource.
A Highlight of Continuing Resources:
Non-medical counseling 24/7 at 1-800-342-9647 or through live chat.
Miltax: military tax services are available online.
Morale, Welfare, and Recreation Digital Library: free ebooks, audiobooks, databases, and reference books. Help children keep up with their studies or find new books to pass the time through tools like BookFlix, Explora Primary, and Tutor.com. Click here for the full list of what's available in the online library.
3) Expanded Tricare Telehealth Support for Military Family Members with Autism
If your child has been diagnosed with autism, they may be eligible for telehealth services, including physical therapy, occupational therapy, speech and language therapy, and most medical care and psychotherapy, as well as video conferencing training for parents.
See Tricare's statement:
"TRICARE is taking new steps to support family members in the Autism Care Demonstration (ACD). From March 31 to May 31, TRICARE will temporarily cover telehealth support for applied behavior analysis (ABA) parent or caregiver guidance services. This is to help support ACD beneficiaries during social distancing and the COVID-19 response.

Are you a parent or caregiver of a child diagnosed with autism? Is your child enrolled in ACD? If so, then you can get remote, unlimited ABA parent or caregiver support guidance services at home. Your child doesn't need to be present. A TRICARE-authorized, board certified behavior analyst or assistant behavior analyst must provide the services."
Get more details about Tricare's temporary telehealth support for applied behavior analysis services.
4) Tricare Pharmacy Home Delivery
The Tricare Pharmacy Home Delivery System gives you three options to have a 90-day supply of your medications delivered right to your home, so you don't have to wait at the pharmacy, including to some APO and FPO addresses.
Learn more about Tricare Pharmacy Home Delivery.
5) Elective Medical and Dental Procedures Postponed
Military medical and dental facilities are postponing all elective procedures. Statement from TRICARE:
"As of March 31, all military treatment facilities and dental treatment facilities will postpone elective surgeries and procedures for 60 days.

The policy applies to all beneficiaries: active-duty service members and their families, retirees, and Reserve and National Guard service members on active duty or a delayed effective date active-duty order."
Get more details and see exceptions to this policy.
6) Spouse Education & Career (SECO) Opportunities
Online SECO events, training, webinars, and resources are still available and ongoing for military spouses. Looking for information on career education, training, and licensing, resume help, or other ways to further your career?
Click here to see SECO resources.
7) Financial Counseling for Military Families
With many military family members furloughed or unemployed during the shut downs or you simply could use some guidance, this might be the time to take a look at the free financial counseling resources from Military OneSource.
Click here for free financial counseling and support for financial stresses caused by COVID-19.
8) For Families in Stress
Communication issues or difficulties at home may be exacerbated by the stay at home orders in place. Tips for coping with stress as a couple and specialty consultations for relationships are available.
Click here to access Strengthen Your Coping Skills With Building Healthy Relationships Resources from Military OneSource.
If you're in crisis or an unsafe situation, see this page for support and resources or call the National Domestic Violence Hotline at 800-799-7233 or 800-787-3224 en Español.
Get more information, ideas, and resources for your military family: