Moving to San Diego? Tour These Gorgeous SoCal Homes!
If this is your first time to get military orders to San Diego, there's something you should know — there's no place like it.What are you looking to get out of a duty station? If it's a vibrant culture, large military community, impeccable food, outdoor adventures (to include hiking mountains, surfing, or running on the beach), or an endless amount of activities, you'll be quite happy here.
But there are lots of different ways to enjoy your time in Southern California.You can live in the heart of the city and rent a condo, find an older home with character, or pursue more space and head to the suburbs.
But even life on the outskirts of San Diego isn't the same as it is in other cities. The culture and lifestyle extend many miles to encompass the entire region.
Moving to San Diego? Tour These Gorgeous Southern California Homes
1) Loads of Upgrades and Privacy
MilitaryByOwner Listing MBO465008
For Sale: $650,000
For Rent: $3,400/mo.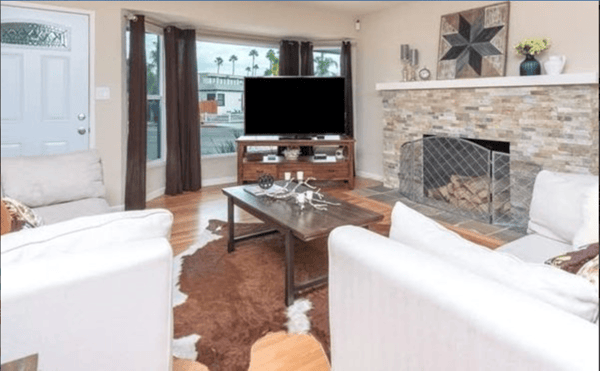 Built with character you can't fake and tasteful upgrades, this three-bedroom, two-bathroom home is one you'll want to call home sweet home. The open floor plan and a corner lot is perfect for anyone and great if you have kids.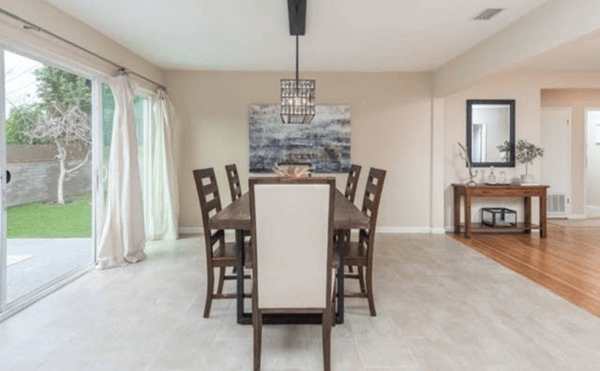 With large windows, a stunning stone fireplace, and beautiful hardwood flooring throughout most of the home, the living room is the best welcome when you walk in the door.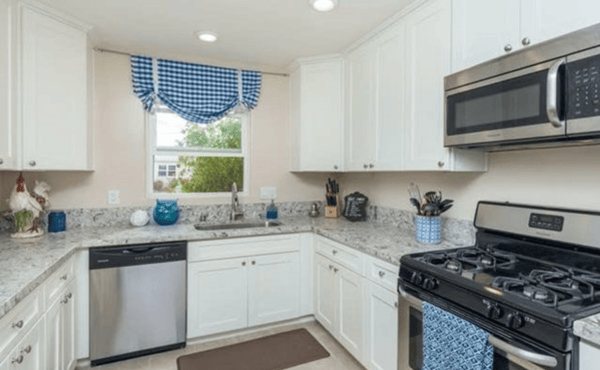 Enjoy a little space to yourself in this remarkable white kitchen complete with stainless steel appliances, quartz countertops, and a window to let in natural light.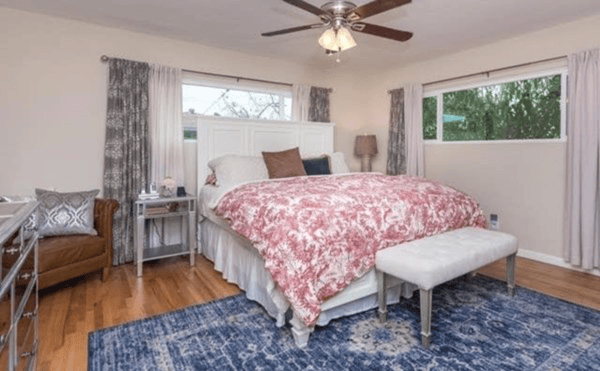 The master suite offers privacy with views of the lush trees right outside.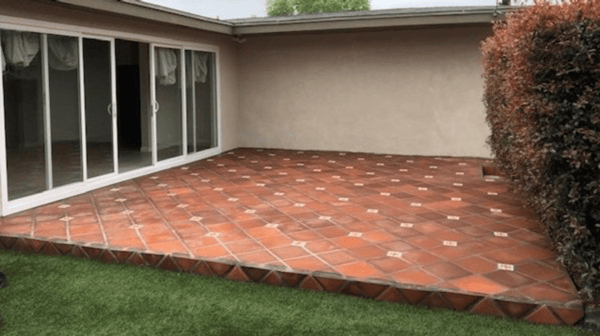 And the outdoor living space is one you can't beat. With Saltino and Talavera tiles on both the front entryway and back patio and artificial turf blanketing the backyard, it's not only gorgeous, it's also low maintenance!
Bonus: Keep the heat out in the summer and the chill out in the winter with dual paned windows and glass sliding door.
Looking for family fun? Try this list of 16 Free Things to Do in San Diego!
2) Fully Furnished and Move-In Ready
MilitaryByOwner Listing MBO1439991
For Rent: $1,995/mo.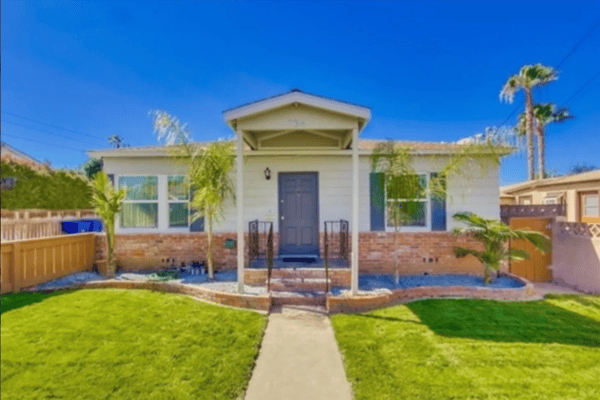 If you're looking for a move-in ready rental, this two-bedroom, one-bathroom home might be the perfect fit for you. Your first impression is sure to be a good one when you walk up and see the beautifully landscaped front yard.
As the front unit of a duplex, you get the luxury of living in your space and the perks of sharing some of the responsibility. For starters, the property is fully furnished, plus utilities like water, trash, high-speed internet, and cable are included in the rental price! So not only do you get to enjoy these services, but there's no need to worry about setting up or transferring them into your name.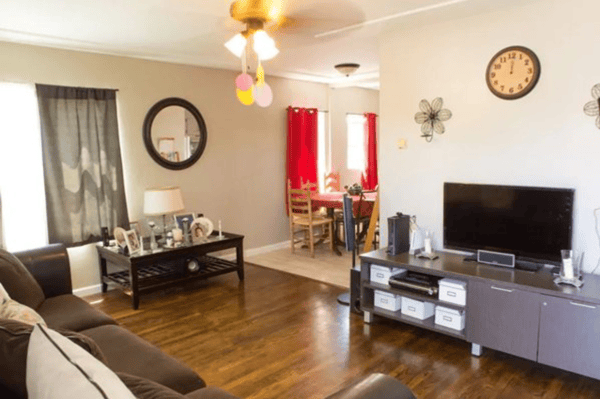 The space is newly remodeled and features hardwood flooring throughout.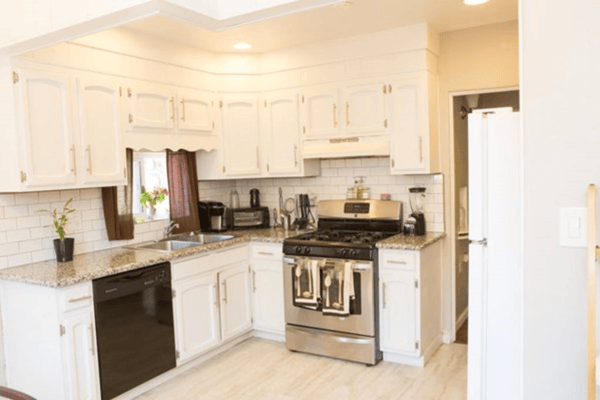 Bonus: The kitchen is trendy with a vintage flair, featuring all white cabinets, granite countertops, beautiful white backsplash, and stainless steel stove.
10 Best Military Family-Friendly Beaches Near San Diego
3) Perfect Location and Beach Views
MilitaryByOwner Listing MBO467404
For Sale: $479,990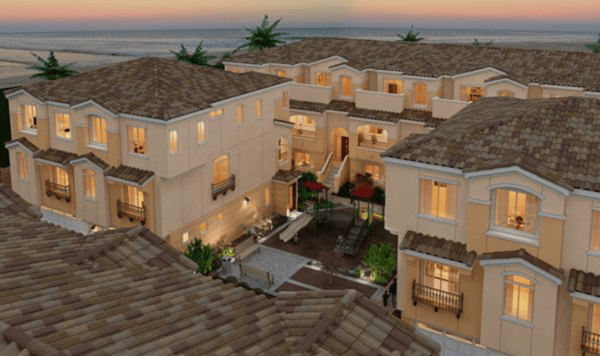 You're buying more than a stunning place to live with this four-bedroom, three-bathroom home. You're investing in a lifestyle.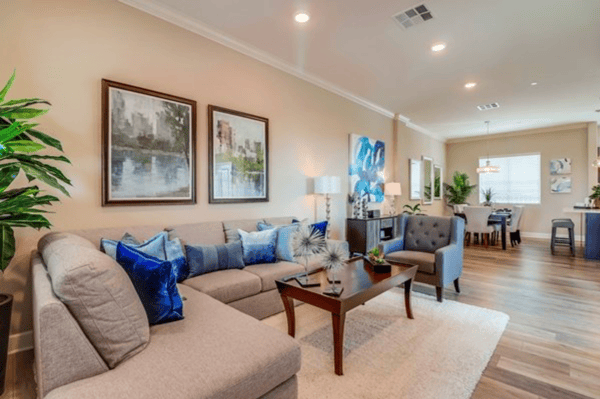 With features like hard flooring, great lighting, high ceilings, and an open floor plan, it's easy to envision this space as your home.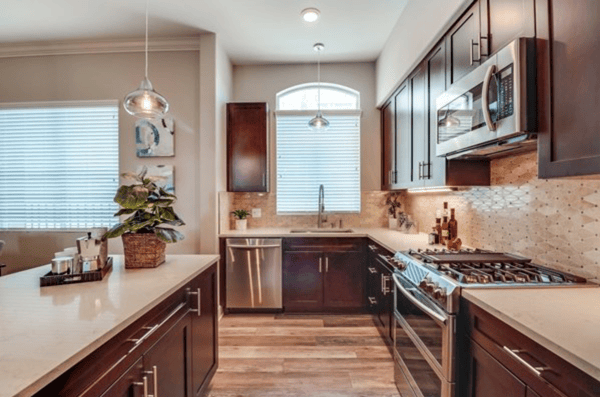 The kitchen is spacious and finished with all the right accents like quartz countertops, beautiful cabinetry, stainless steel appliances, and an island.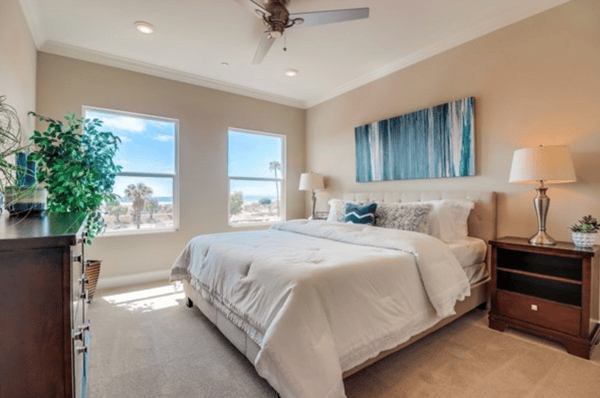 The master suite is everything you want with a walk-in closet. But the best part of all is the breathtaking view of the beach.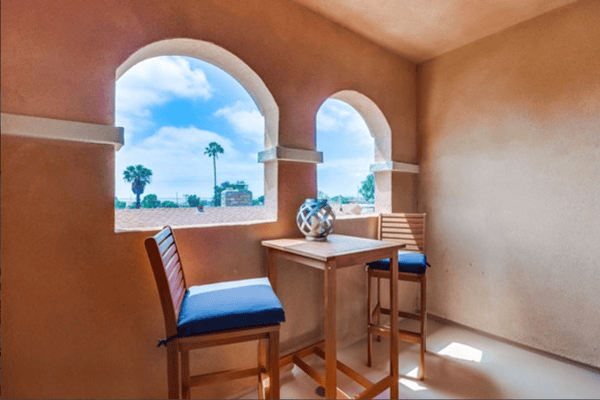 And the location couldn't be better. Just minutes from downtown and near lots of shopping and restaurants, your life is complete here with luxury and convenience.
Bonus: The property has an attached two-car garage.
Ready to keep house hunting going? Check out all available rentals and homes for sale in San Diego by clicking the button below!