Southern Pines Homes for Sale or Rent near Pope Field and Fort Bragg, NC
For service members arriving at Pope Field or Fort Bragg, NC for the first time, the combination of installations encompassing a large swath of geography can make it a challenge to find a home near work.
Although searching for Fayetteville, North Carolina properties might be where you would think to look first, other nearby cities like Southern Pines have plenty of homes for rent or sale. And, depending on where your work is, the Southern Pines location might make for a shorter or quicker commute.
This week, take a look at how Southern Pines does southern charm in North Carolina!
*Note: While these homes are no longer listed, view other Southern Pines homes for sale or rent.
Glenmoor Drive - Southern Pines, North Carolina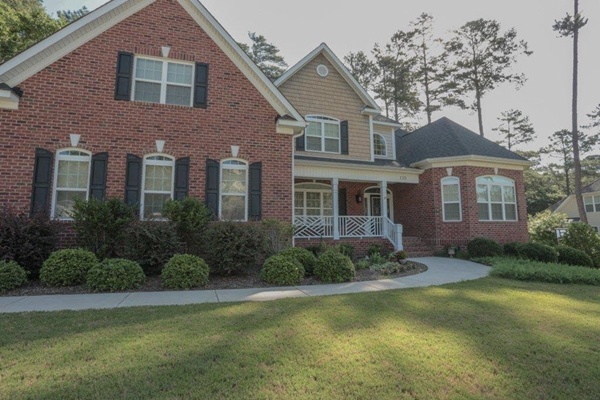 How does a traditional home with custom finishings sound? This house truly has the extras renters dream about. Perfectly situated on a cul-de-sac with enviable front and back yards and a classic Southern porch, this 4-bedroom, 2.5-bathroom house suits any busy family who needs the space to live and play. Pets are welcome upon approval and protected by an invisible fence, already installed.
Inside, stonework, wood flooring, trey ceilings, granite countertops, and stainless appliances check all the boxes a high-end home should have. Entertaining is encouraged between the open concept kitchen and the welcoming stone faced fireplace. Guests will certainly feel cozy upstairs with more than enough space to get comfortable and stay awhile.
The house certainly isn't a run of the mill rental. Architectural features like crown molding and archways, not to mention the abundance of natural light streaming through the living spaces, will make the next renters eager to move in.
Southern Pines, North Carolina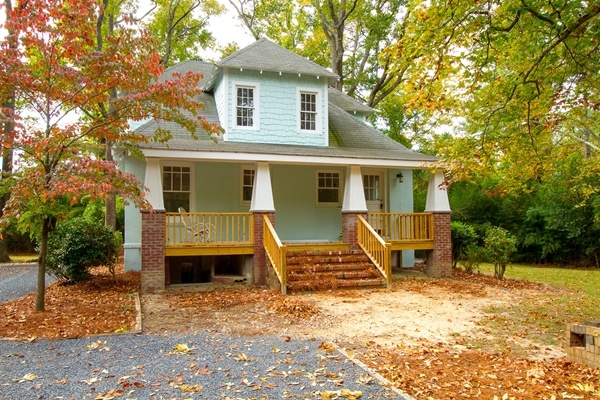 Tucked into a picturesque, tree-filled property, this period home boasts the perfect location near downtown Southern Pines, only a four minute walk to shopping, coffee, and community events.
Light and bright inside, warm, white paint bounces in the sunlight and offers a cozy cottage feel. Spacious, but very quaint, the interior welcomes family members home after a long day. The living space has more than its fair share of gracious ambiance and comes complete with a wood burning fireplace.
The kitchen recently underwent an upgrade with the addition of new cabinets, appliances, and granite countertops. The bedrooms are warmed by carpeting, while solid wood floors make for easy cleaning down stairs.
For your convenience, the owner mentions the home is available partially furnished.
E. Illinois Ave. - Southern Pines, North Carolina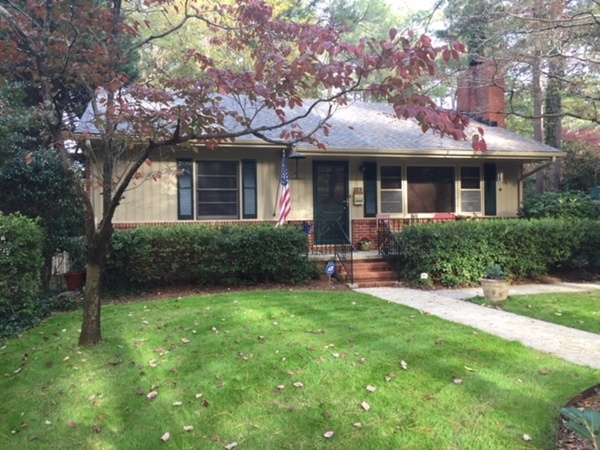 A Southern Pines house located downtown cannot be beat, unless of course the property is a well-cared for home with all the allure a cottage can provide.
A wood burning fireplace in the living room and a large, white, sparkling kitchen provide the aesthetics buyers crave, but the new carpet and hardwood floors are the details buyers need to seal the deal.
Currently set as a home office, an extra room offers the flexibility of becoming another bedroom or hobby space. The sunroom also pulls double duty as a bonus living space to accommodate the new owner's interests.
The love and care the home received extends outside into the yard space, where copious amounts of curb appeal make the property a pleasure to come home to every day.
The inventory of homes MilitaryByOwner showcases for Southern Pines certainly has many options to choose from now. But as the PCS season begins to heat up, you may need to consider other areas around Fort Bragg and Pope Field. These cities nearby could have your next perfect home waiting:
Click below to download and read offline.