Wood Flooring: A Trend That's Here to Stay
Since I am a fan of wood floors and always have been, I was very interested to find out why, exactly, they have been such a popular choice in housing in the U.S. for so long.
Sure, there have been decades when unique carpeting has been all the rage: colorful wall-to-wall varieties in post-WWII homes, shag in the 1970s (did the vacuum ever really get it all the way clean?), and sophisticated Berber in the 1990s.
Throughout the decades, however, wood flooring has held its own and continues to do so. As our population is much more transient and much more interested in all aspects of real estate (thanks HGTV), homeowners want easy maintenance and the most return on their investment when it comes time to sell. Wood flooring and their laminate cousins check these boxes.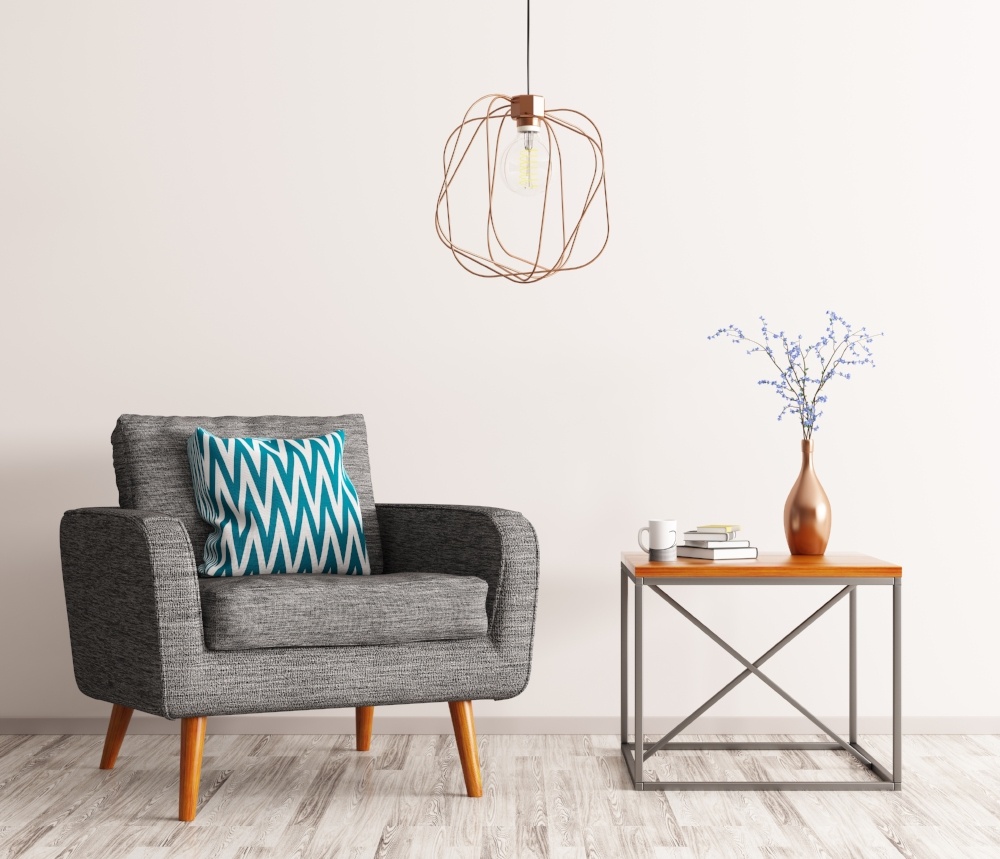 Photo from Shutterstock
History of Wood Floors in the U.S.
Early American colonists used wood planks as flooring thanks to the abundance of available wood around their settlements. Efficient and swift cutting machinery wasn't invented, so planks were wide and thick because each was made by hand.
These planks were left bare and formed a patina after years and years of use. Because people were hand cutting, sawing, and scraping these planks into shape, there were gaps between the planks, allowing for various temperatures and humidity to invade, not to mention losing precious items below.
No doubt you've heard about shiplap in recent history, but it originates back to the early settlers who used the technique to shrink the gaps between the boards. Later, homeowners installed tongue and groove floors.
Today's high shine of polished wood floors in various stains and colors weren't always the look wood floors portrayed in homes. Polished floors didn't reach popularity until the 1880s and 1890s.
As the 18th and 19th centuries moved along, decorative features became more and more desirable but expensive. Painted floors were all the rage and used geometric techniques, like a checkerboard or more ornate designs. Interestingly, because of the expense and the new availability of affordable woven rugs, homeowners began placing the rugs in the middle of the room and decorating the wood floors along the sides, leaving the middle blank.
Later, the Industrial Revolution allowed for reasonably priced and precise-sized planks for wood floors. Now, homeowners actively preferred high-shine finishes, and they were found throughout the house, not just in formal or living rooms. Room-sized rugs continued to trend because they were easy to remove for cleaning.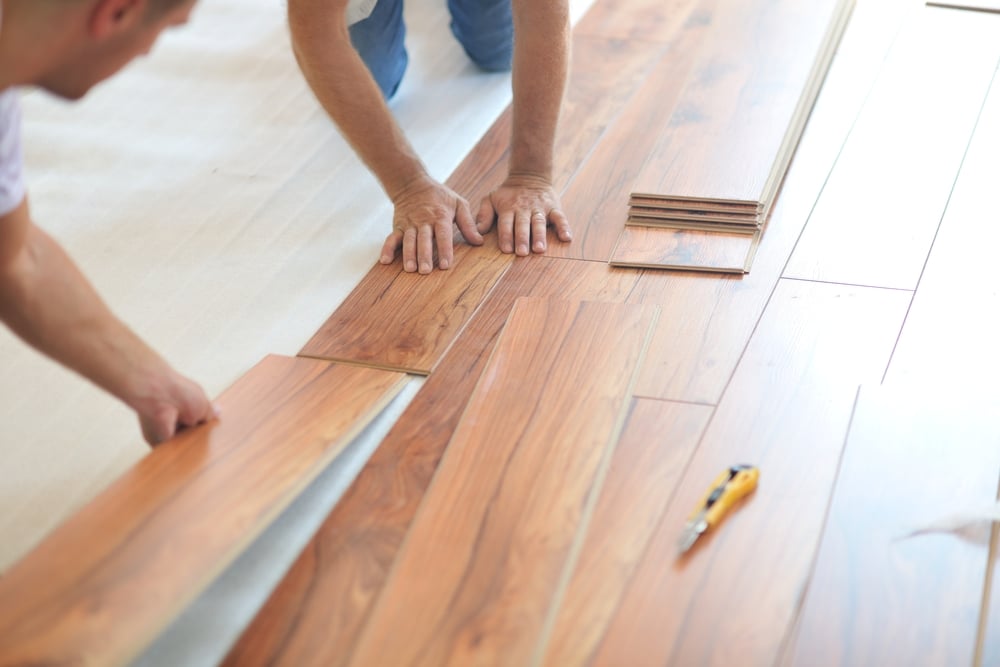 Photo from Canva
Why Are Hardwood Floors So Popular?
Wood floors remain popular because they're easy to buy and installation is much less laborious than in years past. But wood flooring is often a homeowner's go-to for other reasons, too.
Aesthetics. Millions of people just prefer the beauty of wood with or without stain and other treatments.
Health issues. Allergies and asthma are related to large quantities of carpeting in a home.
Cleaning

.

Wood floors do not necessarily require fancy or expensive cleaning solutions. Room-sized rugs are much easier to remove and clean.
History. Wood planks are the earliest forms of decorating, albeit by necessity. They provide a link to our past. Historic home aficionados wouldn't have it any other way.

Ick Factor.

Rental properties

have a longer life span with wood flooring, and renters prefer not to have leftovers from previous tenants embedded in carpeting, especially in bathrooms.
DIY options. There are plenty, and they can be inexpensive and easy for first-time installation.
Resale value. Home buyers regularly demand wood floors.
In the mood for more DIY projects? Check out 15 Simple DIY Projects to Make Home Improvement Easy.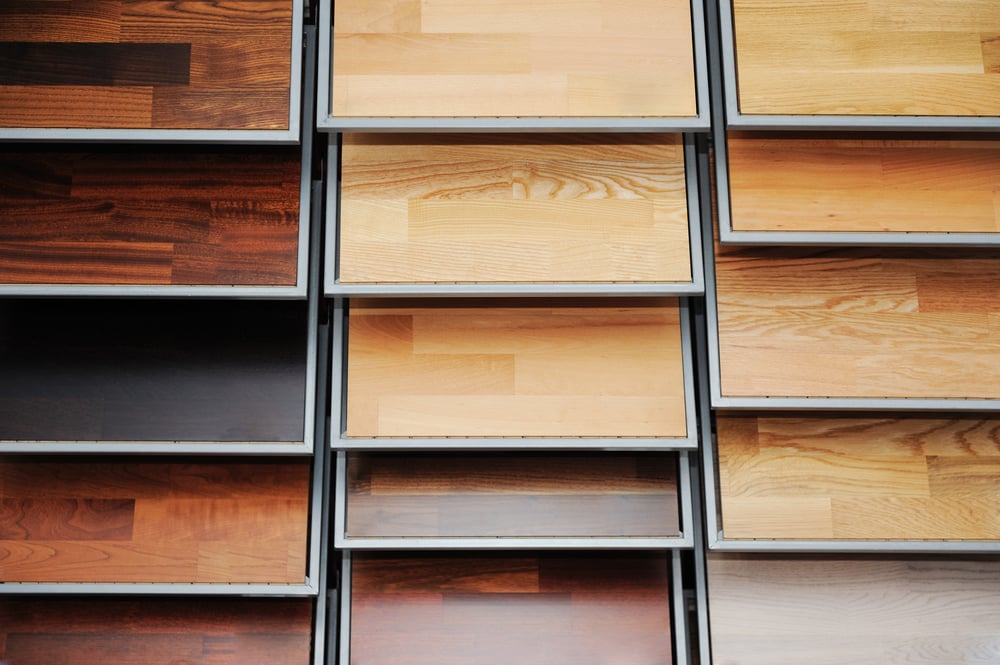 Photo from Shutterstock
Types of Wood Flooring
1) Solid Plank
These are exactly as they sound: a piece of natural wood from a tree. The planks are thick enough to be sanded and refinished multiple times to keep the polished look. The widths and lengths vary, as do the species of trees. Mahogany, hickory, walnut, oak, and pine are all common types of wood floorboards.
2) Reclaimed Wood
The planks are simply recycled from other projects. Another house, barn, or building provides the lumber. Reclaimed floors are trendy today for their authentic look, feel, and sustainability, but they are expensive to locate and install uniformly.
3) Engineered Wood
A strong veneer is glued on top of solid wood planks. Engineered wood is very durable and resists the expanding and contracting solid wood planks endure. Also known as prefabricated wood floors, they tend to be less expensive but have less opportunity to refinish. At most, it's typical for one or two refinish processes. Thicker-engineered planks endure wear better than the less expensive, thinner options.
Not Everyone Loves Wood Floors
There are many reasons to love wood flooring, but there are detractors of the wood floor movement. They cite the rigid feel underfoot, loud noises as the wood reverberates, expensive costs, scratch factor, and inability to handle excess moisture in case of a leak or flooding. If you're on the fence about whether or not to join the club, read over these questions to ask before installation.
Cleaning Wood, Laminate Floors, and Future Trends
Gratefully, although the cleaning solutions for wood floors seem endless, pros only suggest thorough vacuuming, dusting, and warm water with or without added vinegar. Industry-leading flooring company Pergo provides a handy chart for laminate and wood floor cleaning techniques.
Of course, the fashion world is cyclical, and, in turn, so is interior design. The popularity of wood floors will inevitably wane, but they will never leave our houses because it's ingrained (ouch, bad pun) in our history as a nation.
Prefer a rental with wood floors? MilitaryByOwer has them listed. Homeowners and property managers know this is an amenity renters prefer and usually list the flooring types in their descriptions. Plus, the great photos show precisely what floors you're getting!


Get more home decorating help from the experts at MilitaryByOwner. Stay connected with our newsletter below!