Understanding the VA Vendee Loan Program: An Affordable Alternative to Traditional Financing
The VA loan is widely used by active duty and veteran servicemembers because it's buyer-friendly for many reasons, such as no requirement for a down payment or private mortgage insurance. It's a great benefit of military service, but did you know the VA also has another financing program for buyers who don't qualify for the VA loan?
The VA Vendee Loan Program is an affordable loan product offered and guaranteed by the VA, but it's open to military, non-military, and investors.
When the VA buys foreclosures from previous owner/lenders, it becomes a real estate owned or REO property. Vendee loans are available for the REO property inventory the VA owns. It's a solid alternative to traditional loan financing.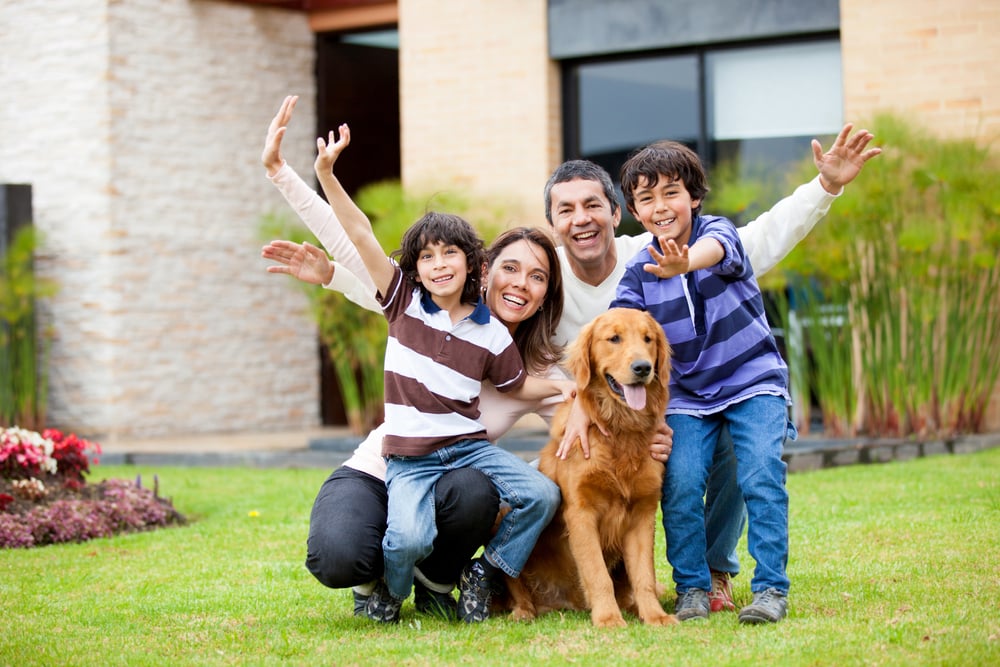 Photo from Shutterstock
1) What is the Vendee loan program?
The Vendee loan program offers home shoppers the opportunity to buy foreclosed homes that the VA owns. The VA resells the properties directly to buyers and guarantees the loans. If you're a potential owner-occupant, you can finance 100% of the home loan, but you're still responsible for closing costs. Experienced investors also need to bring a 5% down payment to qualify. Keep in mind, in some cases, if the purchase price is more than the property's value, you might need to make a down payment.
If you're unsure if a Vendee loan is right for you, you can read about other low cost loans in these resource articles:

Photo from Shutterstock
2) Who can apply for a Vendee loan?
The VA allows any qualified buyer the chance to purchase a listed home. Veterans and active duty military are welcome to apply, but so are non-military buyers and investors, although investors have different purchasing guidelines.
3) What are the Vendee loan's benefits?
The Vendee loan is an affordable option for buyers who might not qualify for other loans. Some of Vendee's perks are similar to the VA Loan.
Zero money or a small down payment
15- or 30-year loan terms
No private mortgage insurance required
Appraisal isn't necessary
Funding fees (2.25% if not waived) and origination fees can be rolled into the loan for some borrowers
No prepayment penalties
Possible for the seller to pay some of the closing costs
Competitive interest rates

Photo from Shutterstock
4) What are Vendee's disadvantages?
Depending on the kind of borrower you are, you might find a couple of downsides to the Vendee loan.
Homes Sold As Is
Owner-occupants on a tight budget should think twice about buying a home in its current condition. There's a chance the steal-of-a-deal property could turn into a budget buster later. The VA does allow a home inspection before closing, so you'll have some knowledge of what repairs are ahead. You can walk away from the deal if the inspector finds the property in poor condition. On the other hand, investors budget for unfavorable conditions, so the purchase price usually remains attractive.
VA REO Homes Are Limited
There aren't a lot of VA REO homes available at any given time. If you're locked into a location like many owner-occupants are, your search could stretch for years. If you have the freedom to relocate or buy property as an investor, you'll have more opportunities. The areas around military bases often have more inventory but are also limited. However, a Vendee loan could be worthwhile if your priority is favorable financing over a specific location.
5) What are the guidelines for investors looking at a Vendee loan?
Unlike the VA loan, the Vendee loan encourages investors to take advantage of competitive purchase terms. Take a look at some of the investor guidelines.
Opportunity to close with as little as 5% down
The VA allows unlimited Vendee loans for rental investment properties
Must prove experience in managing rental properties
Potentially can apply up to 75% of future rent toward debt to income ratio
6) Who manages and sells the VA's properties?
The VA doesn't have the resources to manage or sell REO properties. The department currently contracts with the company Vendor Resource Management and their financial component, VRM Lending, to handle the listings and lending transactions.
Your Vendee mortgage financing originates from VRM Lending, not the VA. So, you'll work with VRM Lending directly to talk to loan officers and submit qualifying documents.
7) What is Vendee's qualifying process?
Like other loans, you'll pre-qualify with VRM Lending before starting the buying process. VRM loan officers will review your finances, and then underwriters will take a look to confirm you meet the pre-qualifications.
After you've chosen a property from the available inventory, you'll start an official application with VRM. If you've purchased a home before, you'll be familiar with the documents required, like income verification, credit checks, property information, and social security number. If all goes well, your entire application heads to the underwriters again for a final review.
If you're a first time buyer or need a refresh, read our blog post, Most Common Documents Needed for Home Financing, to learn about the documents loan officers require.
.After you receive a closing disclosure from the underwriters, you'll review the loan details and terms before closing (usually three days). Once you've understood and signed the closing disclosure, VRM releases the funds so you can purchase the home.
The Vendee Loan Program is another attractive loan product for those not qualifying for a VA loan. The two loans are similar in that you avoid a down payment and can finance 100% of the loan, but their chief differences are that non-military and investment buyers also have the opportunity to buy primary residences as well as rental properties.
If you'd like more information about different ways to finance a home, MilitaryByOwner has a catalog of home financing resources. You can find them here. And be sure to grab our free guide below!