Find Your Next Home Near Camp Lejeune in Jacksonville, North Carolina
If you're a Marine or Sailor, there's a good chance you've spent some time at Camp Lejeune and are privy to the intense Carolina sunshine and beach town attractions nearby. But if you're new to the area, finding a home will be at the top of your to-do list and fun excursion plans will have to wait. The latest MilitaryByOwner Homes of the Week are all found in Jacksonville, North Carolina, just minutes from Camp Lejeune.
Note: while these homes are no longer available, there are plenty of attractive Jacksonville, North Carolina homes for sale and for rent.
Sidney Lane - Jacksonville, North Carolina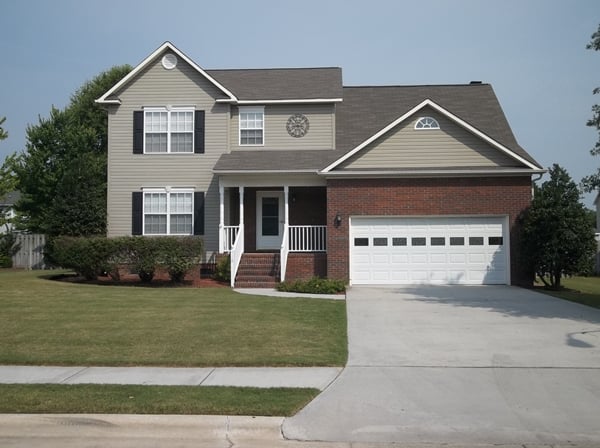 Curb appeal. Move in ready. Well maintained.
These are descriptors that buyers want to hear and see while home shopping. Add in "new roof and appliances," and the package seems pretty complete!
An ideal location is also a strong motivator for buyers, and this home in Williamsburg Plantation has exactly that. Close proximity to sought after schools, recreational facilities, and a simple commute to Camp Lejeune are all bonus features of the house.
At over 2,000 square feet, plenty of living space awaits the next homeowners. A comfortable and practical mix of carpet, tile, and hardwood floors makes maintenance simple, while amenities such as a fireplace, built-in shelving, and French doors turn this house into a home the whole family will want to return to each day.
Kenna Court - Jacksonville, North Carolina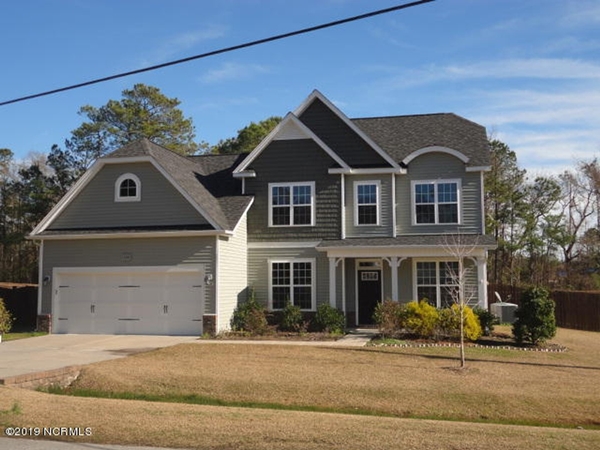 It's not uncommon for a buyer to be interested in a home young enough to come with energy efficient features. But it is unusual for that buyer to find an attractive, expansive, and affordable energy-efficient home!
Not only will the property save on energy bills, it has conveniences to spare, like a second floor laundry room, first floor master, bonus room, and best of all, a short drive to the beach! (Learn more about the best beach near Camp Lejeune in The Best Beaches Near Military Towns.)
The immaculate front and back yards lend themselves to just about any outdoor home improvement project. Maybe a pool, perhaps? But, if simple is your pleasure, you'll enjoy the covered back porch and adjacent paver patio. A six-foot privacy fence protects kids and pets for easy living.
Periwinkle Court - Jacksonville, North Carolina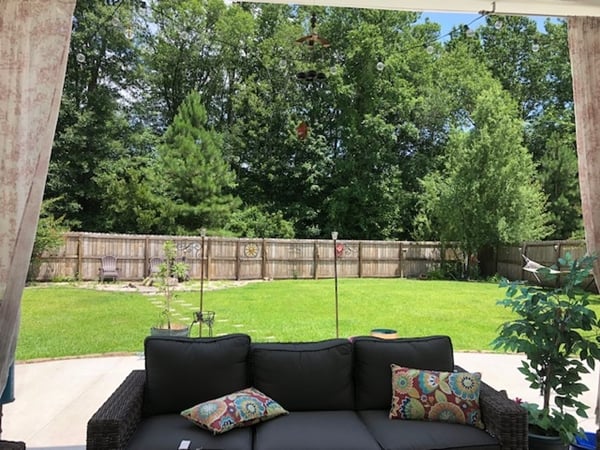 If, as a Jacksonville buyer, you'd hoped for increased time enjoyed outdoors, this is the home for you. A manicured and inviting back yard supplies endless options for quality time spent entertaining friends and family. The front yard doesn't disappoint, either. The not often found double cul-de-sac offers privacy and security that is perfect for families who like to play and explore.
Many home buyers prefer ample living space downstairs and comfortable living space upstairs. Luckily, this home delivers that configuration. A spacious kitchen includes a breakfast bar and another cozy eating space with direct access to the back patio. Don't worry-- if you prefer a traditional formal dining room, the house has one of those, too. The enviable master suite with double sinks and garden tub round out the long list of features the property has to offer.
Whitby Court -Jacksonville, North Carolina
For those who favor open concept living, high ceilings, and custom touches, you've got the option to buy or rent a gorgeous brick home on a cul-de-sac. A friendly neighborhood with walkable access to daily amenities such as soccer fields and schools awaits the next family to move in. Low maintenance yards and ample garage space speak to lots of fun and game playing at home.
Flexibility is built into the bedroom arrangements found both up and downstairs. Two large bedroom suites combined with a third and fourth bedroom with access to bathrooms are perfect for traditional use or for office/hobby space.
A list of upgraded features includes new stainless appliances and granite counter tops, custom kitchen cabinetry, new lighting and kitchen hardware, gas fireplace, ADT security system, and covered porches.
Eton Drive - Jacksonville, North Carolina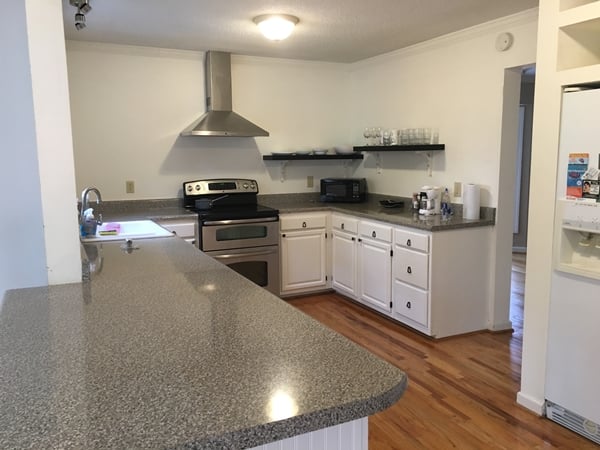 Walk or bike, instead of drive? Yes, please! The Country Club Hills neighborhood, where this property is located, is perfectly situated to leave the car at home. Jacksonville Mall, Onslow Hospital, and Jacksonville Country Club are within walk or bike distance. If friendly neighbors and access to great schools are important, a look over this home is worth your time.
The entire home is updated and has a pleasant color scheme. There's no need to paint, but if you'd like ideas on to decorate a big space, 3 Big Ideas to Decorate Those Large Blank Walls has real-life alternatives. The kitchen, sunroom, and private back yard all supply ample space to relax and enjoy time spent together. For cooler evenings or any occasion that requires ambiance, the fireplace and formal dining room provide the special atmosphere needed.
For your protection and peace of mind, a new roof was installed and the HVAC system and termite control have been meticulously maintained.
Although Jacksonville is an excellent option to find housing, it does have neighbor cites that could offer your next perfect home. Check out more homes in Hampstead, Sneads Ferry, and New Bern!