Get to Know Fort Carson, Colorado
Be honest. How many times has Fort Carson or Colorado Springs been on your dream sheet? If it's multiple times, you're not alone.
Year after year, Fort Carson is one of the Army's most requested destinations. The lucky bunch that calls the "Springs" their home is thrilled to live in Colorado's second largest city for all of the reasons you've heard of—recreational opportunities, regional travel, idyllic weather, and a vibrant arts and culture scene.
Colorado Springs is home to several military installations belonging to multiple branches. The Air Force lays claim to the most bases in the area along with the U.S. Air Force Academy, while the Army owns Fort Carson, aka The Mountain Post, and its presence is mighty thanks to the 4th Infantry Division.
Getting to Know Fort Carson
Fort Carson is home to the 1st, 2nd, 3rd, and 4th Brigade Combat Teams of the 4th Infantry Division, the 10th Special Forces Group, the 13th Air Support Operations Squadron, the 71st Ordnance Group, the 759th Military Police Battalion, the 10th Combat Support Hospital, and the 43rd Sustainment Brigade. Fort Carson also hosts units of the Army Reserve, Navy Reserve, and the Colorado Army National Guard.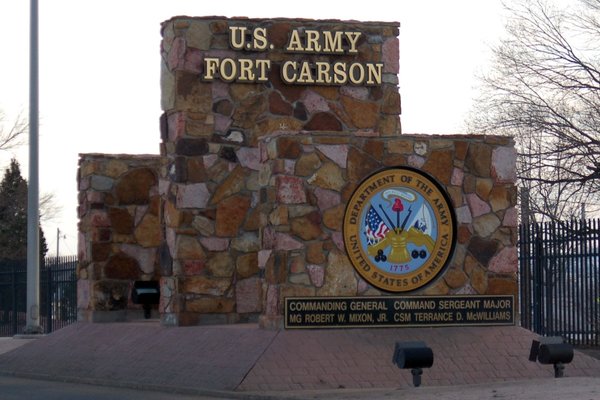 Originally known as Camp Carson, Fort Carson's namesake is the legendary General Christopher "Kit" Carson, an Army Scout who explored vast sections of the U.S. western frontier in the 1800s.
On Base Amenities
On base, military families find plenty of options when it comes to facilities such as shopping and childcare. Connect with Fort Carson Family and MWR, School Support Services, Parent Central Services-CYS, Army Community Service to stay up to date with hours of operation, availability, waitlists, and installation events.
Fort Carson Area Schools
There are more than ten public school systems in Colorado Springs. It's important to become familiar with Colorado's school choice policy, which equates to open enrollment. Families may choose between assigned neighborhood schools or "choice in" to another school inside or outside the district if there is availability.
Fort Carson has four elementary schools on base: Abrams, Mountainside, Patriot, and Weikel. Carson Middle School is the only middle school. These are not DODEA schools; they are in the jurisdiction of the Fountain-Fort Carson School District 8.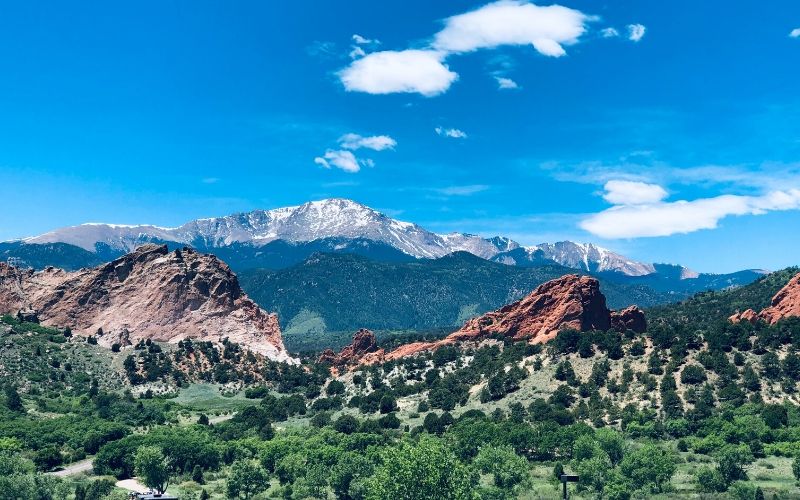 Places to Live Near Fort Carson
Many families stationed at Fort Carson often live in Colorado Springs neighborhoods. Alternative locations include Monument, Peyton, Calhan, Palmer Lake, Fountain, and Falcon. Some families choose to live in privatized military housing on Fort Carson.
Keep a close eye out for housing availabilities in the popular off-base neighborhoods of Downtown Colorado Springs, Old Colorado City, Manitou Springs, Broadmoor Bluffs, Briargate, Northgate, Fountain, and Powers.
Take a look at these available homes on MilitaryByOwner:
Finding Your Home Near Fort Carson
The benefits of a Colorado lifestyle are no longer a well-kept secret, and newcomers are looking for every kind of living situation. From quaint downtown living to sprawling lots outside of the city, the area provides generous options. Single family homes, apartment living, townhouses, and condos are all available.
Here's more help to find the perfect house: 9 Things Military Families Should Know Before Buying a Home in Colorado.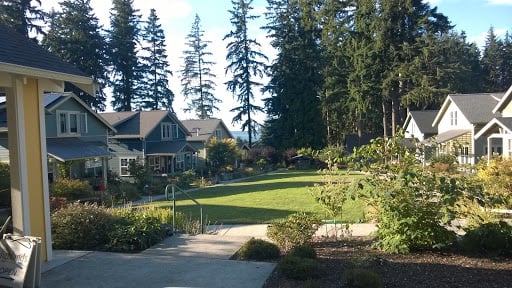 Thanks to continued popularity, the areas in Colorado Springs and those that surround Fort Carson are experiencing severe growing pains. Real estate remains somewhat affordable compared to national averages, but recent trends in westward relocation and the tight housing inventory have pushed the local markets to higher price points.
Are you looking for a Colorado Springs real estate agent?
Things to Do Around Fort Carson
All season adventures await. Skiing, hiking, biking, climbing—you name it, there's a dedicated group who wants to adventure with you. The entertainment choices are endless and aren't limited to high adrenaline events like mountain climbing.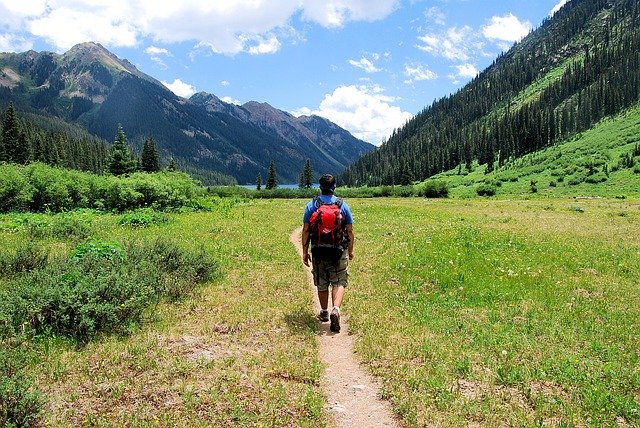 For a quick getaway, Denver, the largest city in Colorado, has a drive time from Colorado Springs at about 1.5 to 2 hours. Watching professional and semi-pro sports teams are favorite pastimes and are perfect for an overnight getaway. Prefer concerts? Legendary Red Rocks Park and Amphitheatre is also near Denver.
Fall is a fantastic time to leaf peep, and year-round festivals suit any tastes, including music and art. Be sure to read Fall Festivities Near Fort Carson, Colorado for the best activities of the season. As winter arrives, check out the city of The North Pole, Home of Santa's Workshop. It's just 20 minutes away.
Of course, the spring and summer months round out all the options for every outdoor adventure Colorado could provide. If you've ever wanted to try white water rafting or horseback riding, this is your time! Fort Carson's location near the Rocky Mountains and more specifically Pikes Peak are just a couple of features military families are drawn to.
Travel both into and out of Colorado is a special perk for those stationed at Fort Carson. Due to Colorado's central U.S. location, military families take advantage of traveling to attractions in the nearby states of Wyoming, Arizona, New Mexico, and Utah, further lengthening an ever-expanding bucket list!
Military Spouse Life: Get Connected!
There's plenty of choices for spouses with parenting needs to connect with other Fort Carson moms and dads. Start with these groups to find your new tribe: North Springs Mamas and Mountain Post Spouses Club.
Activities and volunteer opportunities near and on Fort Carson tend to follow personal hobby interests. Running, cycling, and horticulture clubs, in addition to national outlets such as the United Way, are all represented.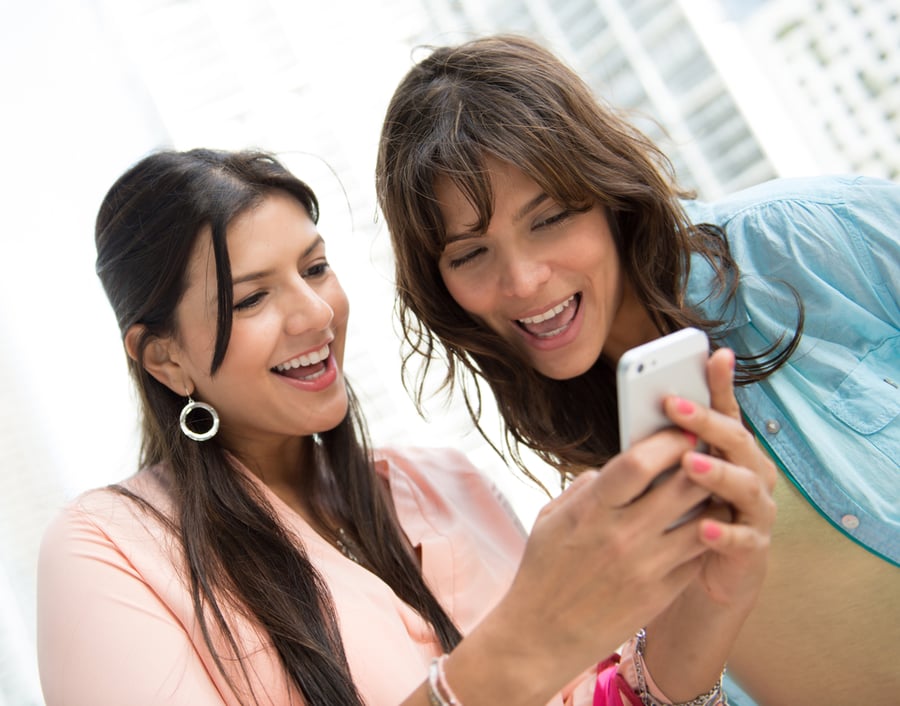 Take heart, military spouses, as the area around Fort Carson has more access to career and educational opportunities than most. Not only are there major corporations like USAA and Lockheed Martin nearby, but high tourism rates also bolster the hospitality industry.
The Fort Carson Education Center has a team of Army Education Counselors that work with active duty members and their families to chart education goals and pursue degrees and certificates to further career ambitions. They also provide resources for finding financial aid and tuition assistance.
Educational updates are also available through university systems, including Colorado College and the University of Colorado. Want personal interest courses? Pikes Peak Community College has a class for you.
Want to learn more about the Fort Carson area? We're here to help with information about schools, employment, what to expect, military spouse employment, and more! Click below to download our Military Family Guide to Colorado Springs.