How to Write an Amazing Ad Description When Selling Your Home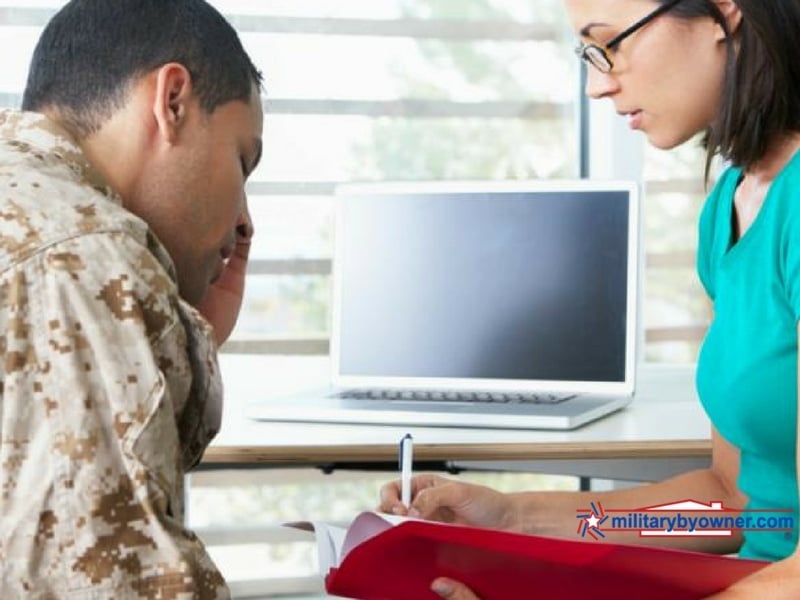 "I want to list my house for sale. What do I say in my MilitaryByOwner ad?"
Upon receiving military orders, our friend, Brian, decided he would sell his Virginia home. To get the ball rolling, Brian asked what he should write when creating a MilitaryByOwner listing.
Like Brian, if you're curious how to build a must-see ad, follow along for a few helpful suggestions!
First, take a moment and think back to when you first purchased your property.
What were the features that made you feel like this house was "the one"?
Did you picture yourself grilling up burgers on the back deck? Could you imagine your kiddos happily playing in the fenced backyard? Were you charmed by the family-friendly neighborhood?
Think of the little details that initially drew you to the home. Now, gather up a basket of descriptive words to tell others of those attractive traits. Channel your creative writing skills from that sophomore year English class. Put together sentences that paint a picture of why you love your property. With your MilitaryByOwner listing, share the alluring story of your abode as you go about selling your home.
Amidst a sea of quality ads, you'd like your listing to be the catch of the day!
By this, I mean you'd hope to have a MilitaryByOwner listing that will catch the attention of a prospective homebuyer. Adding in visual elements, such as striking photos, a video home tour, and a handy floor plan may set your ad apart. Additionally, if your words are intriguing and captivating, the first few lines of text may invite a reader to find out more.
Think of how to craft a sentence that may form a connection with the person reading it. For example, a potential buyer browsing properties near the water may cue to a statement like, "Savor the splendors of living near the sand and surf." Would that homebuyer have less stress if they lived by the beach? A waterfront listing may give them the opportunity to find out!
Ponder on penning a line that includes the charm of the location. Words that set a scene may trigger a potential buyer's imagination, such as, "Living is easy in this Southern belle of a home." Perhaps it would stir a mental image of a slow rocking chair on an Antebellum-style front porch.
Consider building a phrase to make a reader feel as if they are taking a personal tour of the home. "Sleek stainless appliances shimmer under modern industrial lighting in this grand gourmet kitchen." Picturing a stylish kitchen, a potential buyer may feel like a celebrity chef. A Wednesday meatloaf may be "kicked up a notch" if a novice chef feels like Emeril in a superstar kitchen.
RELATED: SHOWCASE YOUR HOME LIKE AN AGENT!
Along with a creative description to pique the interest of a house hunter, you'll want to include words in your MilitaryByOwner ad that stir an online search engine result.
A friend of mine is a real estate professional and suggests highlighting key words in the first few sentences.
Key words are what may appear in the results when a person uses an online search engine, such as Google or Bing. For example, a listing may state, "Luxury living opportunity! This premier Willow Ridge property near Ft. Hood boasts 4 bedrooms and 3 ½ baths."
If a potential buyer typed the words "4 bedroom home in Willow Ridge close to Ft. Hood" into a search engine, the "Luxury living" listing may float to the top of the page of results.
If you have spare time, browse through the listings on MilitaryByOwner in search of comparable homes. With these listings, you may notice the top paragraph of the ad offers space for 50 words.
When building your own listing, if you add a sentence that goes over the 50 word count, you may want that line to seem particularly enticing. Your goal is to make the person reading that initial paragraph feel compelled to scroll down the page to find out more.
Take a gander at this: "Luxury living opportunity! This premier Willow Ridge property near Ft. Hood boasts 4 bedrooms & 3 ½ baths on an over-sized lot. Cathedral ceilings & sun-drenched windows welcome you to over 3500 sq. ft. of family-friendly living space. The spacious gourmet kitchen features stainless appliances, granite counters, & opens to..."
Opens to what? A dining room? A family room? A screened-in porch? A little bit of intrigue may encourage a reader to scroll down the page and solve this fun mystery!
While writing your listing, you may want to continue that sentence with a dynamic description. This may offer a "reward" of sorts for the potential buyer who wanted to find out more.
It may look like this, "The spacious gourmet kitchen features stainless appliances, granite counters, & opens to an expansive living and dining room, perfect for hosting large family gatherings, parties, or events."
If I am the reader, perhaps I am now daydreaming of my family gathered around Thanksgiving dinner tables with more than enough elbowroom.
This sounds fantastic! Tell me more!
As you continue creating your listing, you may add as many paragraphs as you'd prefer. Perhaps you'd like to embrace your inner wordsmith and detail the everyday luxuries of life in your home.
RELATED: GET YOUR HOME OPEN HOUSE READY AND STAGED ON A BUDGET
As discussed in a recent blog post, your ad may appeal to Millennials, Gen X'ers and Baby Boomers. With a variety of age groups in mind, consider the following suggestions.
Share the energy-efficient perks of the home. Define any smart home connectivity that you may have established.
Inform busy parents of which schools are nearby. Outline the ample living space for an active family and detail the generous amount of storage.
Portray the convenience of community amenities. Report what the utilities and living expenses may be.
When wrapping up your property description, in the last few lines of text think about returning to the sentiment of your very first line. With the "Luxury living" example I shared, the closing words could say, "Indulge in Lone Star luxury while making priceless memories in this must-see home."
A phrase like this may give the reader a beginning and end to the story of this house. As for marketing the story of your home, of course, you'll want your tale to close with a "happily ever after" vibe!
While building the sentences that highlight the best parts of your home, be honest with the picture that you paint. Take care that the words depicting your property are not misleading.
Additionally, ensure that every word is spelled correctly and that each sentence makes sense. Consider composing your words on a computer document with the option to run a spelling and grammar check. Taking a few easy steps to proofread before creating a MilitaryByOwner ad may help prevent any unintended errors.
By taking the time to find engaging words, you may illustrate the reasons why a prospective buyer should purchase your home. If you need a little guidance along that path, we here at MilitaryByOwner are happy to help make the sale of your property a positive experience.