Must-See Sights During Your House Hunting Trip to Norfolk, Virginia
Does a pre-PCS househunting trip to Norfolk have you thinking about what to do and see while you're in town? We've taken some of the best things to do in Norfolk and added in neighborhood reviews from Military Town Advisor to help paint an overall picture of what life in Norfolk can bring.
The primary reason for your trip to Norfolk is house hunting, of course, but while searching, you might as well get to know what could potentially be the neighborhood where you'll live, work and play.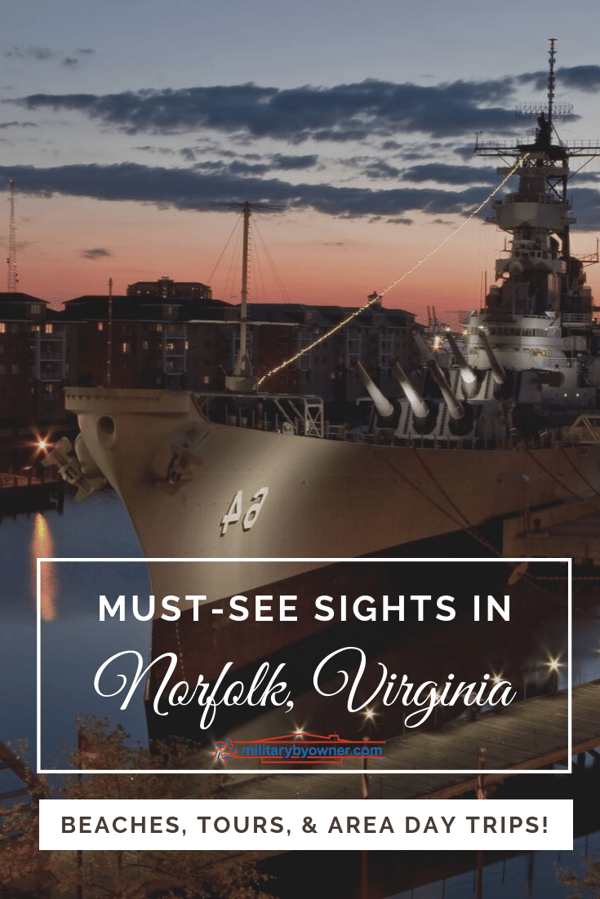 Must-See Sights in Norfolk, Virginia
Start With a Tour
Time is probably short while exploring Norfolk, and there's no better way to see the city than to take an organized tour. Think maximum exposure in a minimal time frame. Pick a generalist tour and see a bit of everything or find a specialty tour to dial in and learn details only the locals know. You'll have no problem finding tours for foodies, craft beer lovers, history buffs, and Navy aficionados. For the ultimate in sight seeing, reserve seats in a helicopter to see Norfolk and its neighbors from above.
Take a look at these three Norfolk's neighborhoods and read what other military families have to say. Then, check out our post, Military Move to Hampton Roads, Virginia? Explore These 6 Communities.
Norfolk Neighborhoods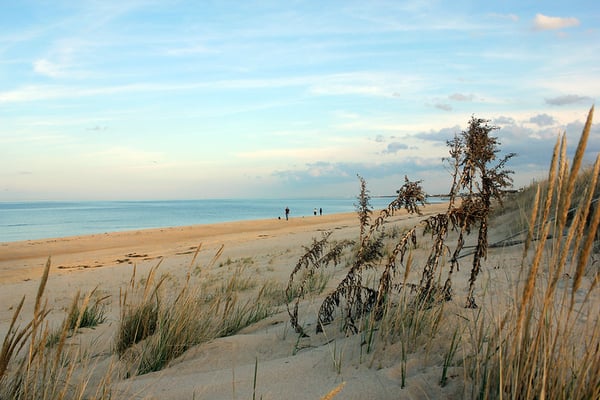 Ocean View, Norfolk, VA by Doug Lewis
Ocean View and East Beach
When the military tells you to move to a coastal town, you take advantage of beach front property! Or at least near beach front property. Relaxation is the way of life in these neighborhoods. Weekends spent at the beach or on the Ocean View Fishing Pier make for amazing family memories. Seafood restaurants are plentiful as are beach parks: Community Beach Park, Sarah Constant Beach Park, and Ocean View Beach Park. Both neighborhoods have proud histories and are memorialized at the Ocean View Station Museum.
"East Beach Is the best neighborhood I have lived in. The neighborhood is so friendly and I know all my neighbors. It's a master planned community with amenities such as a pool right on the bay and workout facility and playground. It's a hidden gem.
Downtown Norfolk
If the urban scene is your ideal home life, than downtown Norfolk is a must see. Living downtown is vibrant and walkable because the scene is filled with entertainment venues of all types, the area's most impressive restaurants, and unique and name brand shopping destinations. Leave the car at home and plan a romantic date night to enjoy one of the many festivals that occur throughout the year. Stay up to date with downtown's Festevents for the best live shows. And visit the 7 Best Doughnut Shops in Hampton Roads!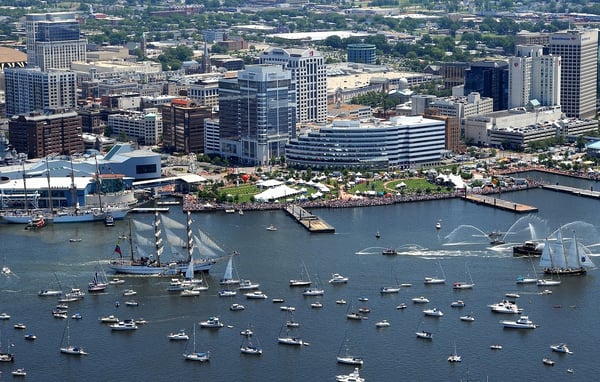 Historic Ghent
A cultural hub, Ghent has not only historic elements to celebrate, but the artisans, craftsman, and culinary stars turn this area into a destination onto itself. Frequented for its unique shopping and dining, Ghent draws locals and tourists alike to spend a few hours exploring. Most find themselves among Colley Avenue and 21st and 22nd streets. The collection of one-of-a-kind antique shops, breweries, an urban winery, and food options ranging from BBQ to vegan eateries appeals to just about everyone looking for a way to spend a couple of hours exploring a quintessential Norfolk neighborhood.
"Ghent is incredibly walkable and diverse. It has high quality small/local businesses, shops, bars and restaurants all in the middle of an eclectic and historic residential area. It's centrally located next to downtown Norfolk, industry, and the other cities in Hampton Roads."
While living in Norfolk, you'll get used to commuting between nearby cities and neighborhoods. That's a good thing, because there's plenty of attractions to get acquainted with. After uncovering new-to-you Norfolk, pick a side trip or two to one of these popular cities to discover more about life in the Hampton Roads area.
Norfolk Area Day Trips
Williamsburg
Most everyone headed to the eastern shores of Virginia has heard of Williamsburg. The charming city doesn't disappoint newcomers or tourists. Integral to American history, Williamsburg preserves it heritage, but also has modern attractions. Many military families take advantage of their free admission to nearby Busch Gardens.
"Their special events are amazing. Hallow-scream and Christmas Town. Christmas Town is gorgeous. Get there early and see lights everywhere! This is the cleanest and most shaded amusement park I have ever been to. It's cleanliness is on the level of Disney's cleanliness."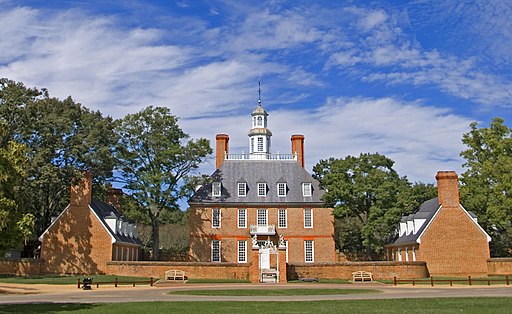 The Governor's Palace in Williamsburg, Virginia
Virginia Beach
Speaking of the shore, Virginia Beach offers every opportunity to become acquainted with the best of shore life. You'll find traditional beach town offerings, an impressive aquarium, and plenty of options to try seafood from local vendors. Enjoying summer nights spent on the boardwalk is a regular pastime for distant and local visitors.
Find more Kid-Friendly Things to Do in Hampton Roads.
Portsmouth
Cruising on a ferry ride and a tour through the Children's Museum of Virginia-- what more could a kid want from an afternoon out? Don't worry, Portsmouth isn't all for kids though; a night out for the parents could easily include a quiet dinner and and a lively outdoor concert especially during the First Friday Concert Series.
"Come explore energy and physical sciences through the lens of a fairground/carnival sideshow. At Dr. Forces Traveling Energy Extravaganza, concepts include magnetism, electrical energy, waves, fluid dynamics, and simple and compound machines. I recommend the annual membership and an awesome museum for kids!!"
Chesapeake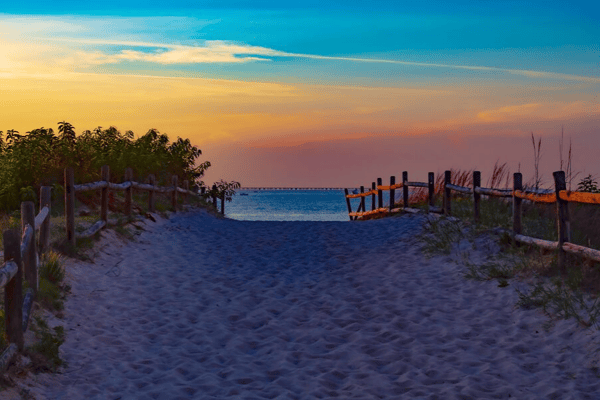 Outdoor enthusiasts flock to Chesapeake to take advantage of miles and miles of waterways. A tour of the Dismal Swamp is popular choice, so make a visit a top priority, but you can also take a SUP adventure or kayak tour. Campers like the Northwest River Park for spotting coastal wildlife and enjoying the views.
As you can see, you probably won't have time during house hunting to check out all of the possibilities the Norfolk area has to offer. While planning your trip to Virginia, don't forget to read our blog and house listings for the insider information on where to live. Take a look Military Town Advisor for more reviews, and be sure to download our Military Family Guide to the Hampton Roads area!