Spare Room Style: Design Ideas to Make the Most of Your Extra Space
I know that, for some, trying to figure out exactly what to do with an extra room in the house is a luxurious problem to have. I am grateful to contend with this issue in my house, for sure.
But decorating this extra space can become challenging if its intent isn't established. The room will quickly become a closet/office/junk/play/dumping ground that houses way more items than any one family should have.
And when it come times for guests? Well, the air mattress for camping gets tossed on the floor amongst decades of tax records and "vintage" prom dresses from the 1990s. Choosing a primary and secondary function for the room is the best way to build stylistic choices.
By the way, your daughter is never going to wear those Jessica McClintok knockoffs your aunt made.
Office/Guest Room
A spare room, often by default, turns into a guest room pretty quickly. However, for those who don't often have guests, the room should ideally be occupied for something else that would be in more regular use, such as a home office, but with a small guest room twist.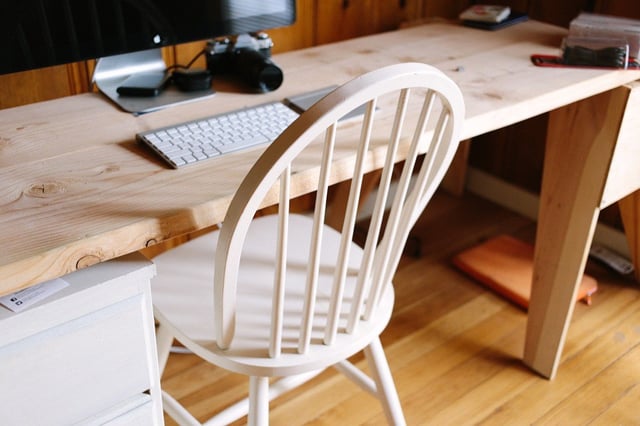 The best way for the space to pull double duty is to not let the look of the entire room appear as just an office, or just a guest bedroom. To do this, creative storage and furniture placement will be key. To be sure, a queen size bed is going to be hard to work around if it's an existing piece that has to remain, but given the opportunity, there are alternatives.
The term Murphy bed sounds as old as an episode of Laverne & Shirley, but boy are they drastically different now. The company Zoom Room has brought the pull-down mattress ingenuity to a new level. The beds are built into an attractive wall shelving unit, completely hidden until accessed by remote control. No lifting or heaving involved. While working in the office, you'll forget altogether there is a bed stored just feet away.
Zoom Room provides a permanent solution for the duality of the room, but what if something more temporary or less costly is needed? There are plenty of bed options that can be hidden within couches and sofas of all sizes, chairs, and half pieces as well as day beds with trundles underneath for more sleeping capacity. The most storage friendly option may be this high end inflatable bed from Frontgate.
Storage Is a Must
Built-in desks, shelves, and racks flush with perimeter walls or tucked in closets are the optimal way to trick out a spare room to serve two purposes in an aesthetically pleasing way, but this might not be a viable option with constraining time or budgets. Looking for furniture pieces that have storage built in is the next best way to go if designing the room from scratch isn't possible.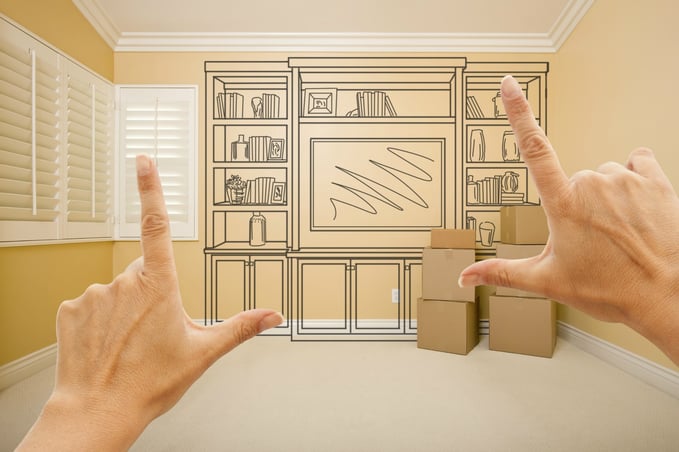 For instance, use a pillow packed daybed as an opportunity to hide linens, pillows and sheets in baskets underneath. An armoire with a drop down desk can conceal office equipment as well as towels and robes for guests. Ottomans usually serve as storage options, too. Furniture with castors will allow for optimal space re-configuring before and after guests leave.
The Pretty Part
An easy way for a spare room to serve two purposes is for the backdrop to be neutral. Variations on grey, beige, and even some blues for wall color will allow for lots of decorative layering appropriate for an office/guest room. Neutral paint becomes a money saver when owners feel the urge to change up the look of the room with accessories only.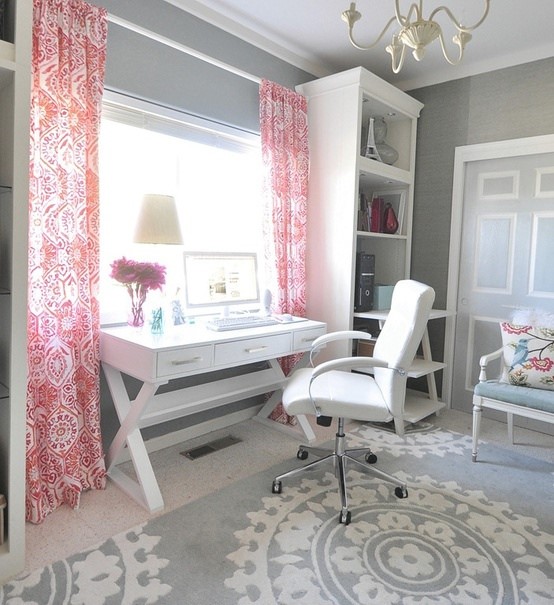 via Adina Flickr
Rugs, window treatments, and other accessories can tell a color story that is adjustable on a whim, or when there is a great deal at HomeGoods for new spring pillows. Office furniture is more than black and grey metal these days, so look into painted file cabinets, a beautifully upholstered office chair and desk top accessories with vibrant prints to match the color choices in the room.
If you are still stuck on how to start adding the pretty in the room, use the rest of the house as inspiration and pull themes from other spaces in the home. It's likely there will be a repeating color or pattern you are drawn to. Add that to the spare room as well, for a cohesive look and personality that is all yours.
I recommend contemplating the 5 style questions key to adding style to any room in the house. Gather the answers before designing the space, and they will guide the look and feel not only for this spare room combination but for these possibilities as well:
Hobby/Guest Room
Play/Guest Room
Office/Homework Room
Have fun, only buy pieces you love, and never buy items that are not on some sort of sale, even if it's just the 10 percent military discount!
Can't get enough of home decor and design ideas? Then you'll love the rest of this home style and decorating series by Dawn Smith. We've gathered all the links for you in one place!