Texas Escapes: 3 Unforgettable Day Trips from Fort Cavazos
Fort Cavazos (formerly Fort Hood), Texas, and its big-time neighbor cities like Austin, Dallas, Fort Worth, and Waco are well known to military families moving to and living on Fort Cavazos and Killeen. These cities are easy to get to, have plenty of attractions and delicious food, and you should definitely check them out. But there's more to explore in the region than the traditional favorites.
If you're ready to see new places and absorb more Texas culture, it's time to plan an easy trip to College Station, New Braunfels, or Corpus Christi. Each has a unique reason to visit, whether it's water activities, beach bumming, or college sports, so make sure to add each place to your to-do list before your time at Fort Cavazos wraps up.
If you're new to Fort Cavazos, read these blogs to familiarize yourself with the area in no time.
1) College Station
Distance from Fort Cavazos: about a 2-hour drive.
If you don't know by now, College Station is home to the mighty Texas A&M Aggies. So, at its heart, College Station is a traditional college town, and that's a good thing! There's no denying college towns have a cool vibe and lots of energy, so there's always something buzzing. You can try local eateries, coffee shops, and independent stores.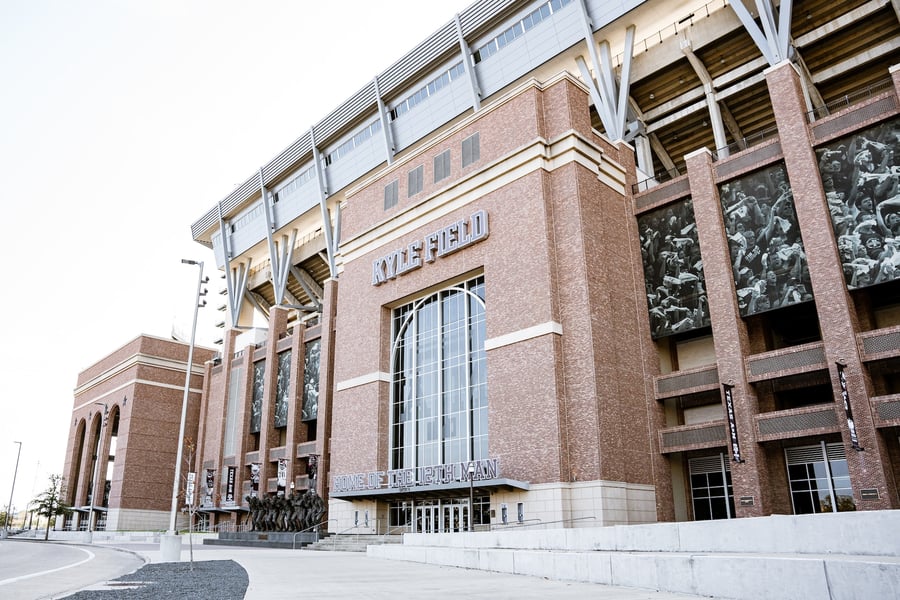 Kyle Field at Texas A&M. Photo by David Rodezno on Unsplash
College Station isn't small; about 110,000 people call it home, so you can count on plenty of things to do, especially when school is in session. Of course, it's Texas, and football is everything during the fall, but college towns always have calendars full of activities, from concerts of all kinds to festivals and current event presentations on campus.
Get your local food fix at Rudy's for Texas barbecue, Razzoo's Cajun Cafe for dinner with a spicy kick, or Fish Daddy's Grill House for lighter fare.
Consider taking your road trip in the spring and exploring College Station with better weather and less crowds. You can visit one of several museums or catch a baseball game. Or, for a seasonal twist, head down in the winter for a one-of-a-kind experience with a chilly winter theme.
2) New Braunfels
Distance from Fort Cavazos: about a 2-hour, 15-minute drive.
New Braunfels is your ticket to the great outdoors if you want a nature-centered getaway. While there are plenty of chances to explore green space by walking and hiking, you can also spend the day rafting and tubing on local rivers, chilling out lakeside, or thrill seeking on a hot, steamy day at a water park with a reputation as big as Texas.

Photo of Comal River from City of New Braunfels
Combine a little adventure with brunch! Hop on an ebike and get a close up view of New Braunfels' historic district. Your tour should include visiting Gruene Hall, the oldest dance hall in Texas. Later, you'll have your pick of delicious local eateries to try the local spin on brunch fare.
New Braunfel's German heritage is alive and well, and you can take it all in during a well-timed trip to the city the first week of November. The Texas-famous Wurstfest celebrates all things German, including authentic German food, beer, music, and dancing. If you go, expect a fun crash course in Alpine and Bavarian-style entertainment.
Processed meat not your favorite meal? Check out local restaurants like Muck & Fuss, Gruene River Grill, and McAdoo's Seafood Company.
Note: with its proximity to Joint Base San Antonio, Canyon Lake has a military rec area offering cabin and boat rentals, an RV area, and equipment rentals.
3) Corpus Christi
Distance from Fort Cavazos: about a 4-hour drive.
Sometimes the beach calls, and you have to go. Corpus Christi's 100 miles of sandy shore fit the bill and is the perfect backdrop for a long weekend of relaxing and adventuring oceanside. Choose between the Gulf of Mexico and the Corpus Christi Bay for windsurfing, parasailing, and kayaking if you're adventurous, but if you're seeking a zen state, try yoga atop a paddleboard.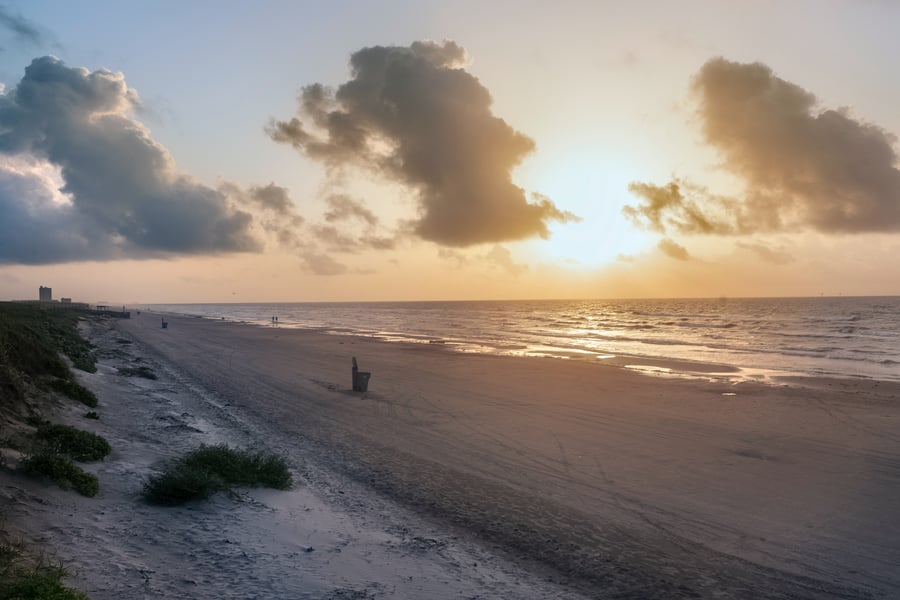 Mustang Island near Corpus Christi. Photo by Trac Vu on Unsplash
Parents love the chance to inject a bit of education into vacation time, so you'll see plenty of school-age kids investigating the Texas Sea Life Center and Corpus Christi Museum of Science and History. Check out the USS Lexington Museum for more history lessons on shore and land.
When at the beach, seafood is a must! You can't visit "Corpus" without dining at the Black Diamond Oyster Bar, Catfish Charlie's, and Doc's Seafood & Steak. Stop by Scoopy's Ice Cream and cap off a perfect evening with delicious treats and excellent ocean views.
Part of military life is taking full advantage of your duty station's location outside the gates and the surrounding areas. Remember that you'll be purging and packing again in just a few short years, so make plans (and stick to them!) to explore exciting locations near Fort Cavazos.