The Accidental Landlord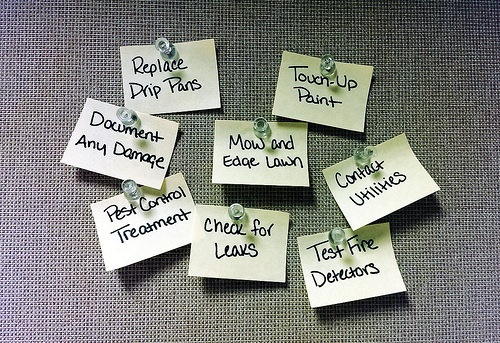 Though the "Accidental Landlord" shares the same name as that of a Harlequin romance, unlike the novel, we don't encourage landlords to step beyond the boundaries of a professional relationship with your tenants. There's no need to complicate that relationship!
We also know that for military families, the bestowed title of accidental landlord seems to unfortunately occur more frequently than a promotion. And, though the wealth gains of real estate may be seductive, that bestowed title has absolutely nothing in common with a tale of romance.
The situation of an accidental landlord is quite different from that of a military homeowner who purchased their primary residence properties at a duty station with an exit strategy of renting their property out upon the receipt of PCS orders. An accidental military landlord is a homeowner who typically lands in one of the following four situations:
PCS Orders or deployment arrived with a quicker turnaround time than expected. In this situation, a homeowner may not yet have had time to complete necessary updates to sell the home for its market value. This could also mean that the orders arrived outside of peak selling season for that area, which would likely result in the homeowner experiencing a significant loss by selling at that time.
The new duty station report date arrives faster than the house can sell. While 35 percent of homes sell within one month, 10 percent of homes remain on the market for a year or more. We recommend preparing for at least a four month turnaround prior to your PCS if you're planning to sell. This amount of time allows for the median amount of time that it took to sell a home last year—11 weeks—as well as one month for closing time, which you will need if selling to a military family using a VA or FHA loan. You can read more about this in our post on What to Expect with Your First Home Sale.
The house almost sold, but failed to pass either the inspection or appraisal. The VA is a notorious stickler with their inspections. They won't back home loans in certain parts of the country, they won't back condominium loans in certain parts of the country, and they definitely won't back homes that don't meet their stringent inspection requirements or their appraisal of the property. These requirements also serve to protect the military homebuyer, but this can make an unexpected landlord out of a seller who is pushed up against a PCS move deadline.
The house would sell at a far greater loss than the homeowner could afford. Unfortunately, many military families who purchased homes just prior to the recession experienced significant losses on their properties and, though much of the market has rebounded, not all home values have returned to their former glory. This means that many military families are "stuck" with their property until it reaches a value at which they can sell it without experiencing a loss. If you're in this situation, find out how you may be able to sell your home. A short sale as a result of a hardship is also a possibility for military families, as a PCS is now considered a hardship akin to that of unemployment or illness, as military families may not remain in their home while trying to sell it.
If you find yourself in the accidental landlord situation, fear not! We have many property management resources to help get you started on the path to successful landlordship. If you have any comments or questions, please post them here or on our Facebook page, as many military families can offer advice after successfully managing their rental properties through MilitaryByOwner for over a decade.
Do you have advice to share with your fellow military landlords? PCS season is warming up, and we know that there are families who will find themselves in this situation. If you have advice to share, please help them out in the comments below!