The Effects of the COVID-19 Pandemic on Real Estate and Home Sales
The COVID-19 pandemic is wreaking havoc on our health and our economy. With months of stay-at-home orders across the country, we watched business after business close their doors with only a percentage with the means to reopen.
So it's no surprise that we've seen over 26 million Americans file unemployment. Even with the stimulus checks, families, businesses, and banks are struggling to keep cash flowing. Another question is, how has it affected the housing market?
Let's take a look.
The Effects of the COVID-19 Pandemic on Real Estate and Home Sales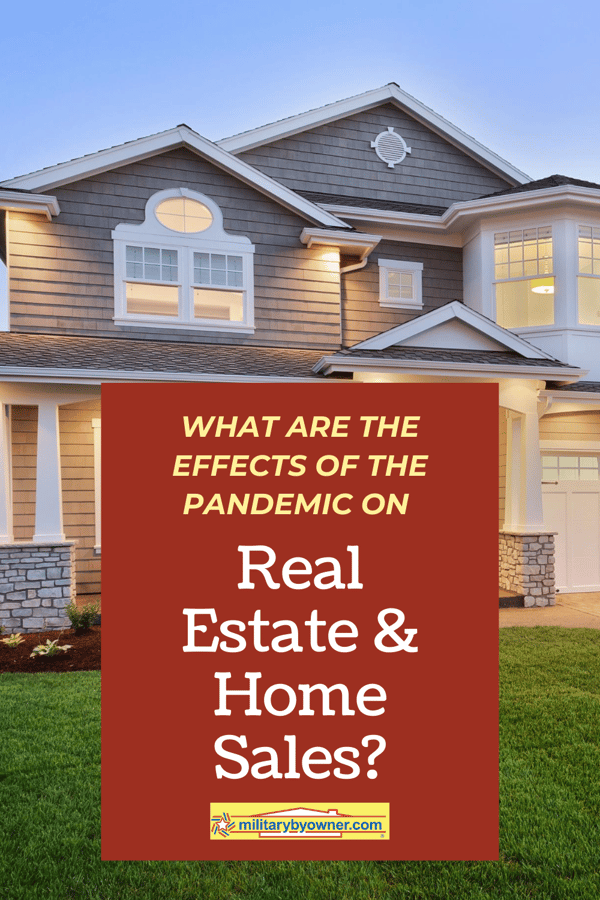 Popular opinion and consumer surveys indicate that now is not a good time to buy or sell a property. Many assume that properties spend much more time on the market, and consumers are too financially unstable to buy, but the data tells another story.
Realtor.com's Weekly Housing Recovery Index shows that while the housing market was affected by COVID-19, it's resilient and has surpassed the baseline created in January 2020. Home prices, time on the market, number of listings, and number of new listings did fluctuate, but maybe not as much as you'd think.
Here's what we saw:
Sixty-two percent of homes sold in June 2020 were on the market for less than a month.
Significantly low inventory was a problem even before the pandemic, and the current circumstances can lead to inflated costs.
As of June 2020, median home prices grew in each of the four major regions from one year ago: 4.3% in the Northeast, 3.2% in the Midwest, 4.4% in the South, and 5.4% in the West. (source:

Realtor.com

)
However, there's more to this equation. The banks play a major role, so let's take a look at what changes they're seeing.
1.Mortgage rate changes.
At first, mortgage rates dropped.
"On July 30th, 2020, the average rate on the 30-year fixed-rate mortgage is 3.106%, the average rate for the 15-year fixed-rate mortgage is 2.682%, and the average rate on the 5/1 adjustable-rate mortgage (ARM) is 2.896%. Rates are quoted as Annual Percentage Rate (APR)." — Nerdwallet
Lenders saw an opportunity to keep business moving and reduced their rates. Homeowners looking to refinance rejoiced, and some home buyers took advantage, but it wasn't enough to offset the current customers unable to make payments.
With mortgage relief options like forbearance and the CARES Act, the band-aid didn't work (at least not long enough), and the pandemic continued taking its toll. Their response? A riskier move — tighten lending qualifications. Mortgage rates remain low, but now they're harder to get.
2. Lenders increased their standards.
The market is unpredictable at the moment. Many have already claimed unemployment, others are on the verge. Lenders, to protect themselves, are reserving their loans for borrowers that present to be the lowest risk by increasing their eligibility requirements. What does that look like exactly?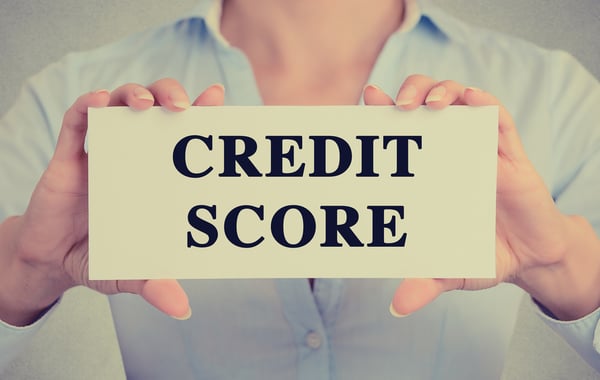 The typical credit score required to obtain a conventional home loan, before COVID-19, was somewhere in the mid 600s. Now, some lenders have raised their minimum and require larger down payments.
"JPMorgan Chase & Co. tightened its standards last month, requiring borrowers to have minimum credit scores of 700 and to make down payments of 20% of the home price on most mortgages, including refinances if the bank didn't already manage the loan." — Bloomberg, FORTUNE
The VA home loan is among the handful of government-backed loans and remains one of the few less-impacted. While jumbo loan availability fell a whopping 7.3% and conventional loans slid down 4.1% (according to Forbes), the FHA, USDA, and VA home loan availability went down only 2.8%. That could mean good news for military home buyers.
Related: Home Financing Options for Military and Veteran Home Buyers
Navigating the pandemic-induced "new normal."
Riddled with fear of the coronavirus, many home buyers are spending more of their time house hunting online. Just like everything else, we see more home sales happen virtually.
Where it used to be the start of the process, it's now taken over the majority of the home shopping process, putting more pressure than ever on online listings. Your description, photos, and virtual home tours have never been more essential. The good news? You might be able to forgo an open house or showings altogether as the number of sales sight-unseen is on the rise.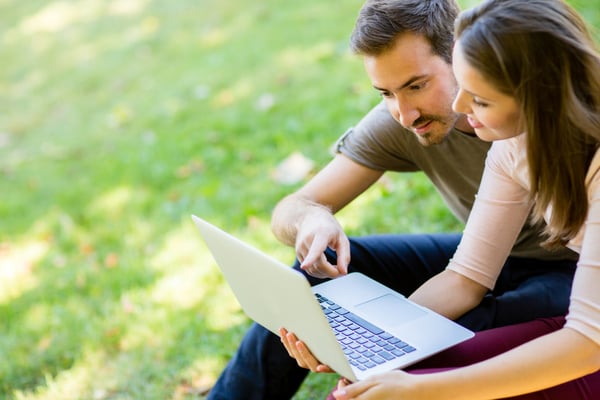 Tips for buying and selling a home during COVID-19:
For Sellers
Give yourself time. While some lenders are running at normal speed, others slowed down. With the surge of refinances, home loan approvals are taking a little longer to process, which means that your buyer might take longer to seal the deal with you. What can you do? Plan ahead. Accommodate for the delay and list sooner than you need. Be willing to move out a little early or find a buyer with a similar timeline (like another military family) who can wait until your pack-out date.

Put your energy into your online listing. Stage, hire a professional photographer, include drone footage, and a virtual home tour. Then write a detailed listing about your home's location, commute times, amenities, perks with the house. With fewer face-to-face interactions, your listing is your shot to put it all out there. If you don't, your home could pale in comparison to others on the market. Don't know where to start? We're here to help. Take a look at:


Karina Gafford, Co-Founder of MilHousing Network and PCS Agent says,
"One of the biggest pivots we've had to make is increasing the amount of technology used throughout both the home selling and buying process to help keep both our clients and team members safe. We have more virtual listing appointments, more remote signing, and feature 3D home tours on all of our listings now to minimize exposure and contact by allowing folks to virtually walk through the property first to see if it is a fit. The latter has been an interesting and positive transition as we've found that it reduces the number of showings per property, and increases the number of serious buyers who tour the property."
Be available. Texts, emails, and phone calls are the majority of your communication with potential buyers, so be accessible. Answer every call and respond to every email and text as quickly as you can.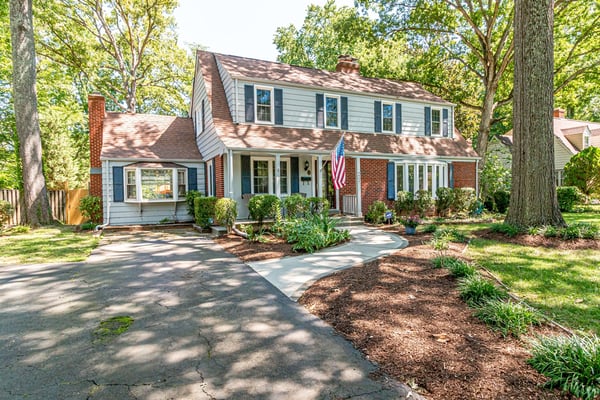 For Buyers
Get pre-approved. Before you do anything, get pre-approved for a loan. Make sure that sellers know you're serious and can afford their home.
Scour the internet. Showings may be few and far between, so dig up everything you can find online about the area. Look for listings with virtual tours, and if there's a particular home you like that doesn't have a video included in the listing, reach out to the seller personally. Chances are, they'd be more than happy to send something over to you. (There are so many search features on MilitaryByOwner home listings! Click over to the home page to start your search and take a look below at how to search by school district.)
Be prepared to not be present at the appraisal. Daniel Bortz at Kiplinger tells us:
"Fannie Mae and Freddie Mac, the government-sponsored mortgage giants, have directed mortgage lenders to reduce the need for appraisers to perform in-home inspections, allowing greater flexibility for drive-by appraisals for conventional loans. (FHA mortgages still require an in-home appraisal.)"
And appraisals done in person are done so without the buyer. However, you might find that the appraiser is willing to video chat to keep you in the loop.
Realize that it's a seller's market. Karina added:
"We are fortunate in San Antonio to have both a diverse economy and an affordable cost of living that has helped keep our housing market strong. Year-to-date, our home sale prices are up over 5% from the start of the year. At the beginning of our quarantine period in March, the median home price was around $240k and is now up to around $260k for July's home sales, which reflects the high demand of buyers in our city. The number of home sales across the city is up about 15% from last summer! We are currently in a seller's market (more home buyers than housing inventory available) with many homes seeing multiple offers.

To show you how extreme this market is, our small team sold four homes at over twice the median price point in July (above $500k in San Antonio, and represents about 6% of our housing market), and even two of those homes had multiple offers on them! So, if you are PCSing into San Antonio, I advise having your pre-approval ready to go, and if you have just a few days to house hunt, put your top four choices on day one and get in to see them as quickly as possible. If you're interested in the home, submit an offer that day; if it's a well-priced home in good condition, there's a high probability it won't be available by day 3 of your house hunting trip."
Be prepared for a bidding war. MilitaryByOwner's co-founder Sharon Gran points out that the low inventory coupled with lots of buyers trying to take advantage of the record-low interest rates creates the perfect storm for a bidding war. Some buyers are paying above asking price.


With unemployment rates still on the rise, an unpredictable market, and societal unrest, we can expect to see more changes with the housing and mortgage markets. But for now, home sales are still happening. And with mortgage rates sitting at record lows, if you can qualify for a loan, this might be a good time to buy.