5 Factors to Help Rank Your Rental Home Priorities
Military members know searching for a rental home for peak PCS season is intense. The quest often starts months in advance as you begin to weigh your priorities. You'll spend plenty of time mulling over important details like your rent budget and whether or not you can live happily in an apartment instead of a single family home.
Don't be surprised if your priorities shift up and down (or rack and stack, as military members say) on the list after you uncover details like crime statistics and school availability at your new duty station.
Take comfort in the fact that not every renter has the same order of importance, so heed well-intentioned advice and opinions thoughtfully. But ultimately, you'll have to trust your gut on which priorities rank high and which rank low. Understanding your priorities before signing a lease is important, so consider these common factors to prioritize your next rental home's characteristics.
Photo from Canva
1) Do you need a pet-friendly home?
Let's start with an easy one. Do you currently own or plan to own a pet? If yes, a pet-friendly rental is likely your #1 priority because most pet parents aren't willing to give up their fur family unless it's a dire circumstance. Cats and dogs are the most common pets, but you'll probably also need to ask a landlord if small animals like rabbits and guinea pigs are welcome tenants.
After you've run a few home searches, you'll probably notice your rental home options dwindle when you add a pet-friendly filter, so you'll have to maximize your chances to beat out other applicants for the remaining inventory.
One way to stand out is to create an informative, humorous, and, yes, downright adorable pet resume, including a perfect picture of your animal. You'll also need to add convincing facts. List things like their shot records, flea and tick medicine, behavior training, and here's the gold standard—a recommendation from a previous landlord.
You can't go over the top; appealing fonts and a quick design on Canva could push you over the finish line and into your new rental.
You can learn more about renting with pets in Tips for Finding a Pet-Friendly Rental Home.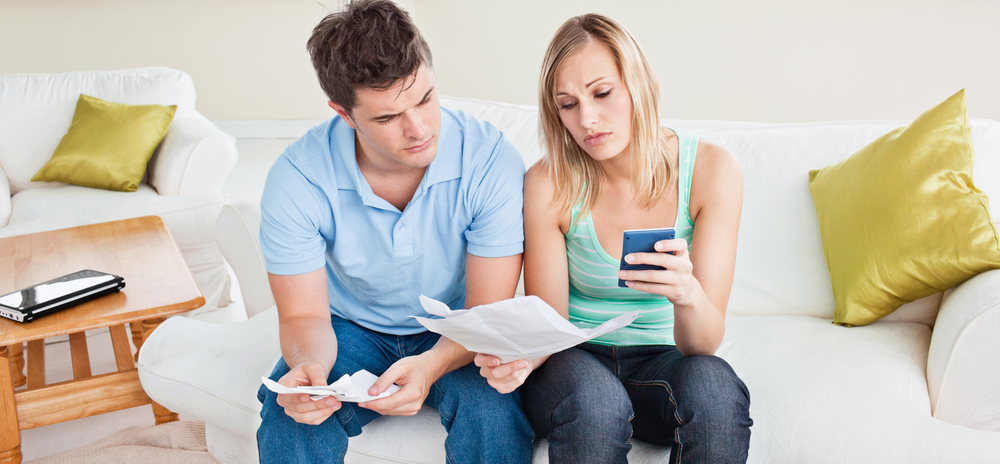 Photo from Canva
2) Your rental budget.
Your rental housing budget is likely a high priority. There's only so much money to go around, right? Since your housing costs are just one line item, you need a clear overview of your total costs to get an idea of your spending power. After you pay standard bills like school loans, car payments, utilities, and renters insurance, you might not have as much as you think for rent. Don't forget to factor in common (but still not entirely mainstream) monthly payments like amenity fees and pet rent.
Many military families use their BAH as a starting point to guide their housing budget. If you use this measure, decide if:
You'll only pay your allotted BAH amount.
You want to spend less than your BAH and use the savings in other areas.
You're ok spending more than BAH to make room for your top priorities.
After deciding how you feel about BAH spending, you'll have a good range of rent you can afford.
Take a deep dive into your budget with How Much Rent Can I Afford?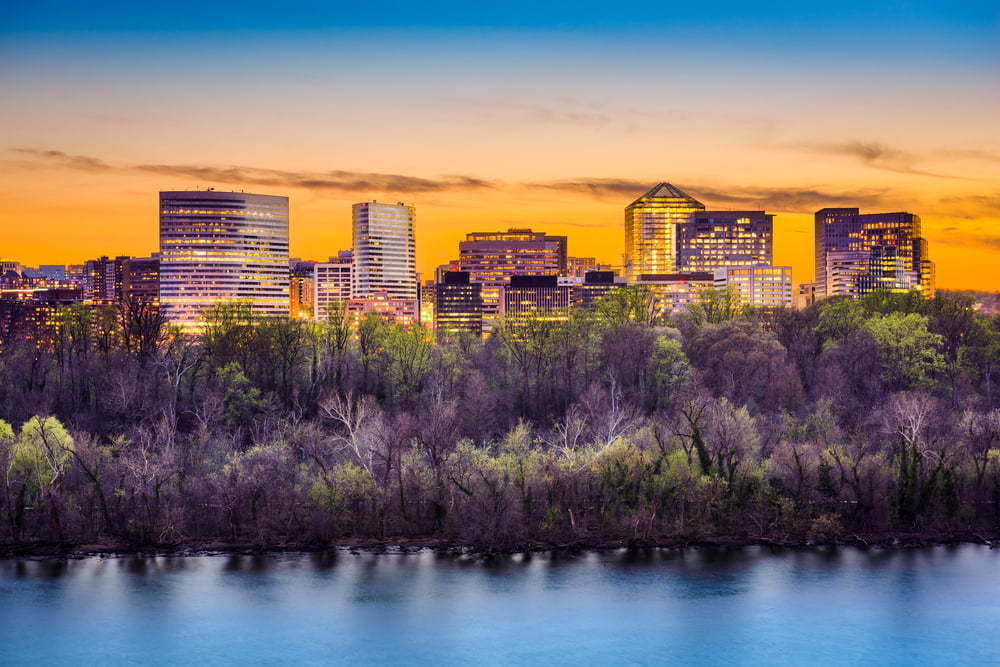 Photo from Canva
3) Location, location, location.
Some military members think location is the #1 priority for several reasons. The most common preferences are access to strong schools, low crime rates, commute times (more on that below) and community services. Researching these data points from a long distance can be tricky, but there are ways to ensure you pick a great location.
First, contact any acquaintance or friend of a friend and ask their opinion about your city and neighborhood. The military population is quick to offer advice, suggestions, and thoughts on everything from local schools to bothersome traffic patterns. Plus, if you're looking at a popular neighborhood, they may even know the house you're considering and have an inside scoop about what's inside.
Next, get online and scroll away. Research local police and education departments, parks and recreation organizations, and afterschool activities. You can even measure the driving distances between your favorite stores and the house. If you need some help getting started, use your preferred zip code and plug into:
Moving overseas? Learn What to Expect When Renting a Home Overseas.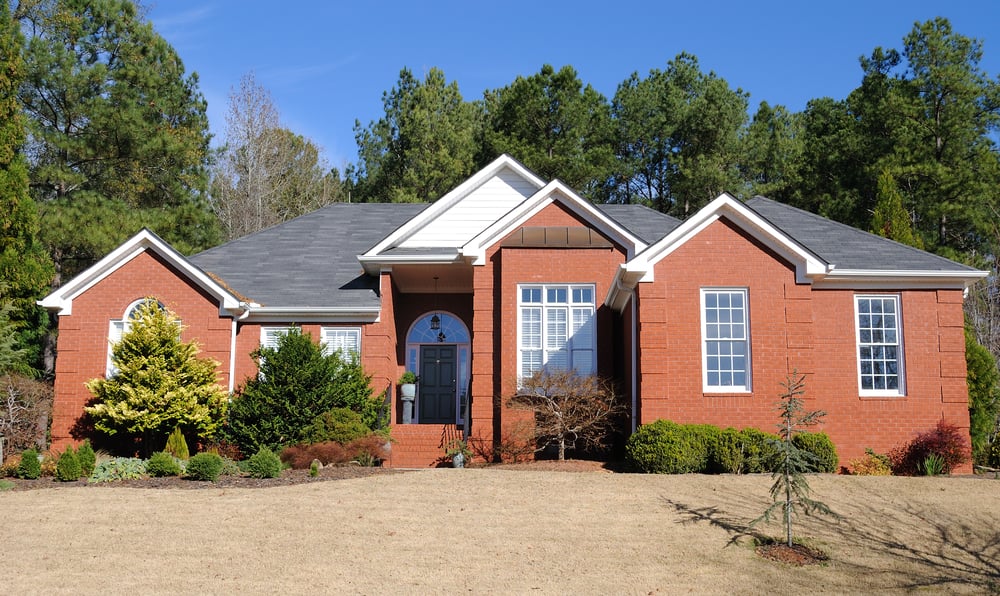 Photo from Canva
4) Single-family home, apartment, or condo? Set your priorities in the type of home you're looking for.
It's not uncommon to envision a three-bedroom, two-bathroom, single family home as your top rental home consideration—it's a pretty standard setup. But in a challenging rental market, you'll compete with plenty of other renters who feel the same way. You may have to think about different layouts to get the majority of your priority list checked.
Depending on your location, other types of homes, like townhouses, are plausible options. So are condos, apartments, and duplexes. Your family's size, budget, and other wants will help you choose the best option.
Narrowing your must-haves for the interior is another way to widen your rental search. For example, you might think you need four bedrooms, but what if a three-bedroom home with a bonus space totally fits the bill? It's awesome to have an en suite primary bathroom, but is a hall bath a deal breaker if the rest of the home is perfect and the rent is under your BAH?
Don't forget to ask about and see pictures of a fence if you need one. Are the slats small enough to keep your escape artist in? Containment and relief areas in condo and apartment communities vary, too.
Your rental deposit is location dependent. Learn more: Understanding Security Deposits in Different States.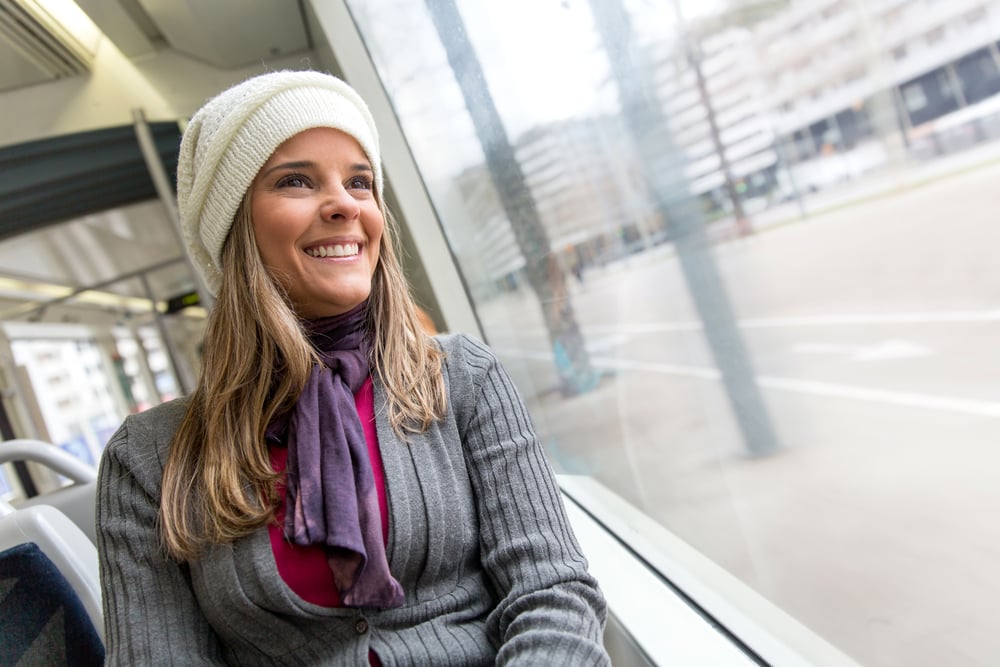 Picture from Shutterstock
5) Commute times.
Commute times seem to be the great divide among military renters. There are road warriors who don't mind a long commute time for a larger home and more land. The other camp is the group who gladly pays more to avoid grinding traffic every day, preferring quality time at (likely) a smaller house near work.
Of course, there are pros and cons to each choice. The decision is highly personal and often not negotiable. It's rare for a driver not to have a preference, so commute time could easily be a #1 priority for some. Commuting options are also heavily dependent on your location. Location affects car maintenance, fuel costs, and insurance premiums, so you'll have to add those costs to your overall PCS budget. You may even need to consider parking. Is it available? How much does it cost?
Public transportation is another option some servicemembers consider. It's not always available near military bases, but buses, trains, and shuttles might help you decide where to rent your home. Again, factor in their daily costs and whether or not reimbursement is possible.
Read this before you sign the lease: 7 Things to Know Before Renting Your First Home
The above considerations are major priorities that military families weigh with each move they make. Some are non-negotiable, like the need for a pet-friendly house, and others might move in your order of rank as your income, lifestyle, and location change. The key to a successful rental house hunt is to start your research early, especially if you're long distance. Understand the lay of the land and begin to track housing inventory to learn about pricing and what the "in-demand neighborhoods" have that draw renters.