A Deep Dive into the Fort Cavazos Real Estate Market
Located in the bustling heart of Central Texas, just west of Interstate 35 and about 70 miles north of Austin, lies one of the Army's largest installations, Fort Cavazos (formerly Fort Hood).
Ask servicemembers and their families what they love most about the area, and they'll instantly tell you about the mouthwatering BBQ and Tex-Mex, proximity to tourist activities, temperate weather, friendly tax climate, and near-endless outdoor activities.
But first things first, what does the real estate market look like near Fort Cavazos, and where will your "home" be?
Central Texas Real Estate Market
The Texas real estate market, particularly along the Interstate 35 corridor in Central Texas, is a hot one and has expanded significantly over the last decade. The region's estimated population was 1.2 million in 2019, an increase of 10.7% since the 2010 census.
Fort Cavazos spans three counties, Bell, Coryell, and Lampasas, and Bell County reported a 17% percent increase between 2010 and 2019, the largest population percent increase in the Central Texas region. Urban development has exploded along each of the primary metro areas along I-35, with significant revitalization in Waco proper, and heavy development stretching south to Temple, Salado, Austin, and San Marcos.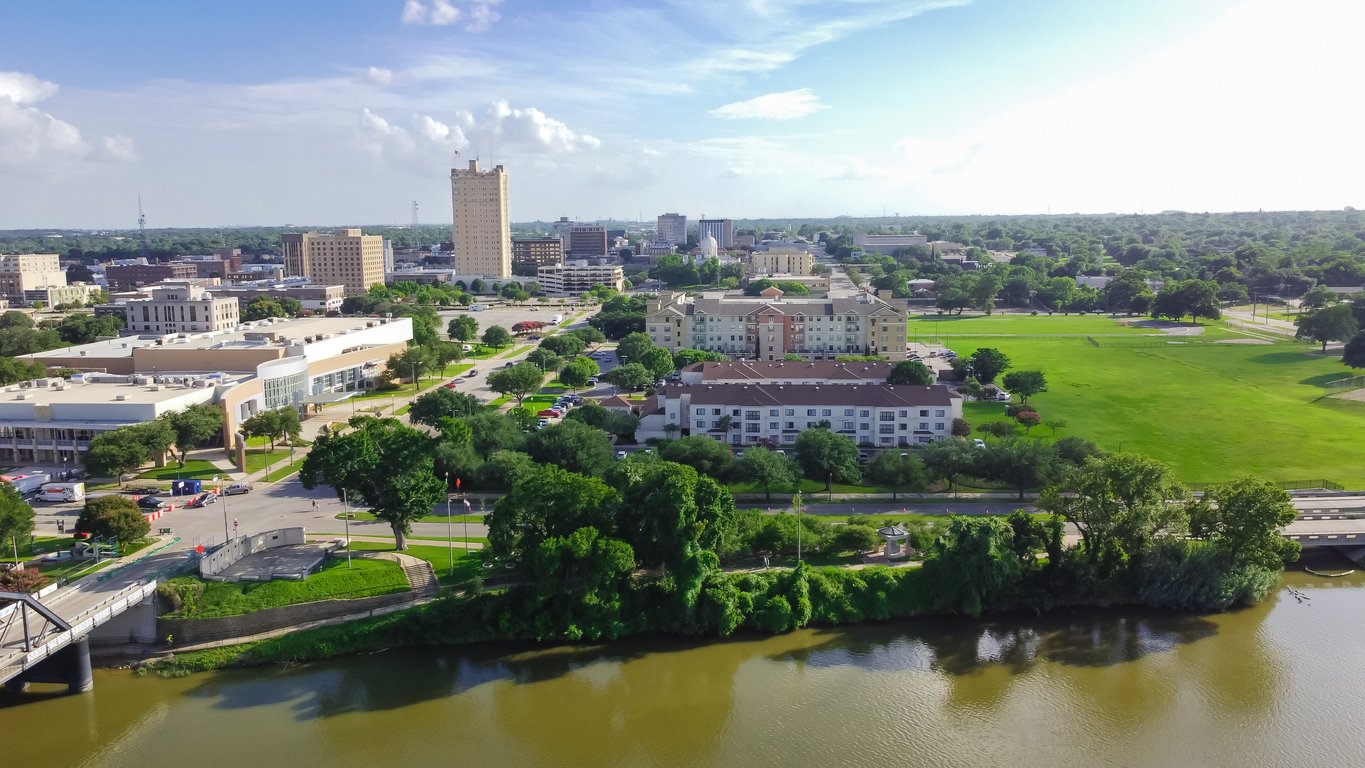 Aerial view of riverside downtown Waco and Cultural District from Washington Avenue Bridge across Brazos River. Photo from iStock.com/TrongNguyen
Notable industry developments in the Central Texas area include the Chip and Joanna Gaines Magnolia Market empire, the SpaceX rocket testing facility in McGregor, and expanding technology headquarters to companies such as Meta, TikTok, Google, Oracle, Apple, Tesla, and Dell. In 2020, Amazon opened a 700,000 square foot fulfillment center in Waco, announcing additional multi-million square feet delivery stations along the Central Texas corridor of Round Rock and San Marcos.
With a strong job market, plentiful university and educational options, no state income tax, and lower than the national average median home prices, Texas has secured its place as one of the top relocation states in the nation, with Austin ranking as the fourth most-popular inbound city.
Add the metro-area impact of Fort Cavazos with over 43,000 active-duty military; over 421,000 retirees, survivors, and family members; and over 9,000 civilians and contractors, and the total service area population exceeds 500,000.
This strong economic picture is also reflected in the volume of VA Home Loans by state, with Texas claiming second place in the previous two years.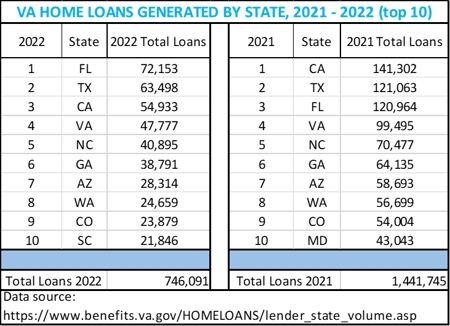 Graphic created courtesy Kristi Adams
Real estate sales rallied across the nation from 2020 through 2022, before beginning to soften in the first quarter of 2023. But with strong economic underpinnings, the Central Texas region is poised to maintain and continue sustainable housing and population growth.
Should You Buy or Rent Near Fort Cavazos?
It wouldn't be a military housing discussion without broaching the ever-present dilemma facing military members and their families: should we buy or rent? While there is no one-size-fits-all option, a few factors might tip the scale in favor of buying while stationed at Fort Cavazos, with the possibility of either selling upon departing the area, or electing to keep the home as a rental.
A 2019 study conducted by the Texas A&M University's Real Estate Research Center provided an interesting look at how the military influences local housing markets, particularly in Texas. The key takeaway proposed that active-duty military families tended to be more active in the rental market than the home buying market.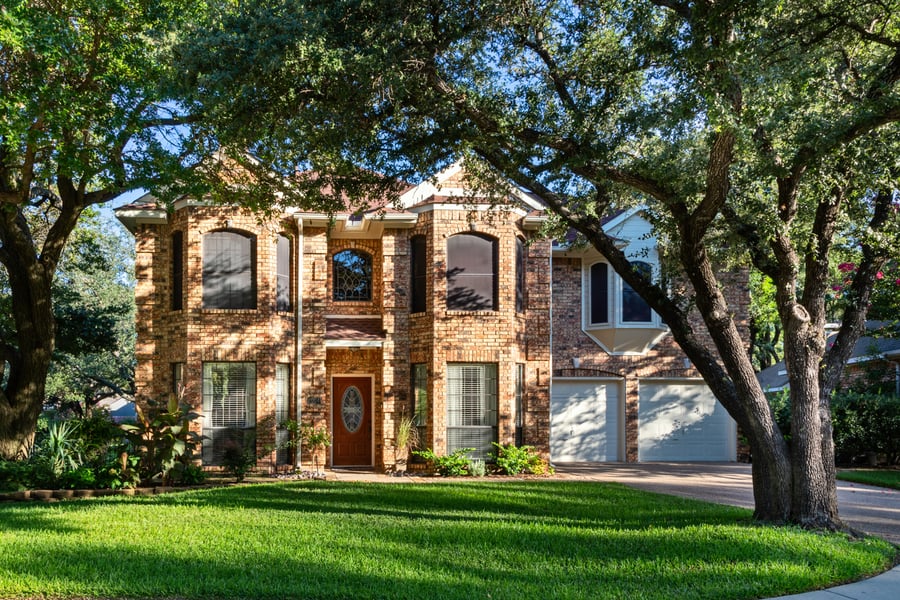 Photo from iStock.com/Martina Birnbaum
The study also highlighted the workforce balance between active-duty members and government civilians. Generally speaking, the higher the percentage of active-duty military members to civilians, the higher housing turnover will be in the local markets, particularly in the rental markets.
At Fort Cavazos, with a ratio of roughly 85% active duty to 15% civilian, there is a high likelihood of consistent personnel turnover and relocation. That turnover manifests as the universal need for inbound families to secure housing. Combined with a tight housing inventory average of approximately 2.5 months, those remotely contemplating becoming landlords or considering Texas as a "forever home" for retirement may want to give extra consideration to buying a home if a Fort Cavazos PCS presents itself as an opportunity.
Where Should You Live at Fort Cavazos?
An initial look at the Fort Cavazos real estate market can be a bit intimidating for newcomers to the region. As one of the largest Army posts, the installation spans over 340 miles with 15 gates, seven of which are open 24/7.
But the first tip any seasoned family to the area will give newcomers is to learn which side of the post your servicemember will be working and where they will spend the most time. This knowledge can help families zero in first on a general location, before taking a deep dive into the surrounding real estate markets.
Popular locations span cities along Fort Cavazos's west to east corridor, including Copperas Cove, Killeen, Harker Heights, and Nolanville, and along the I-35 north/south corridor of Temple, Belton, and Salado.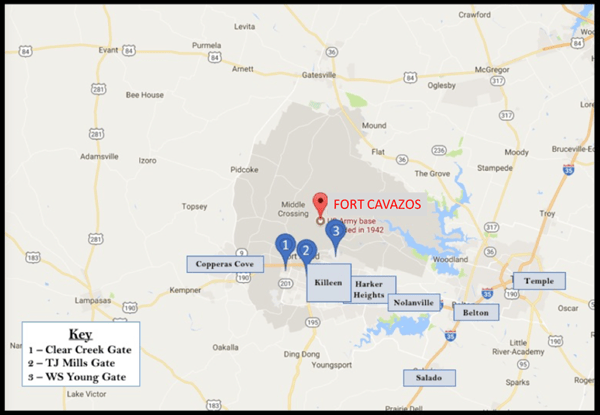 Map from Military Town Advisor, with primary cities and access gates highlighted.
Military families will need to consider preferences such as budget, commute time, and schools in their search. Property and contracts move quickly in the region, with the average home going under contract in 15 days. Some families may elect a longer commute for more budget-friendly real estate options, or the greater flexibility of securing a home with acreage, particularly if Texas might be a contender for the elusive "forever home" in retirement.
Killeen
Those looking for a central location and lots of other military families will find both in Killeen. There are plenty of small and big box store shopping amenities, strip malls, and chain restaurants, and families report that while Killeen is convenient, the city can feel a bit "cookie cutter" in home builds and planned neighborhoods.
Median home prices fall in the $200,000 to $249,000 range. Killeen is currently reporting a 1.1 month inventory rate, which has risen from April 2022's rate of 0.4 months, signaling that properties will move quickly. (Generally speaking, a 4.0 month inventory rate is considered a balanced buyers-sellers market; closer to 0.0 reflects a sellers market, whereas a rate higher than 4.0 reflects a buyers market.)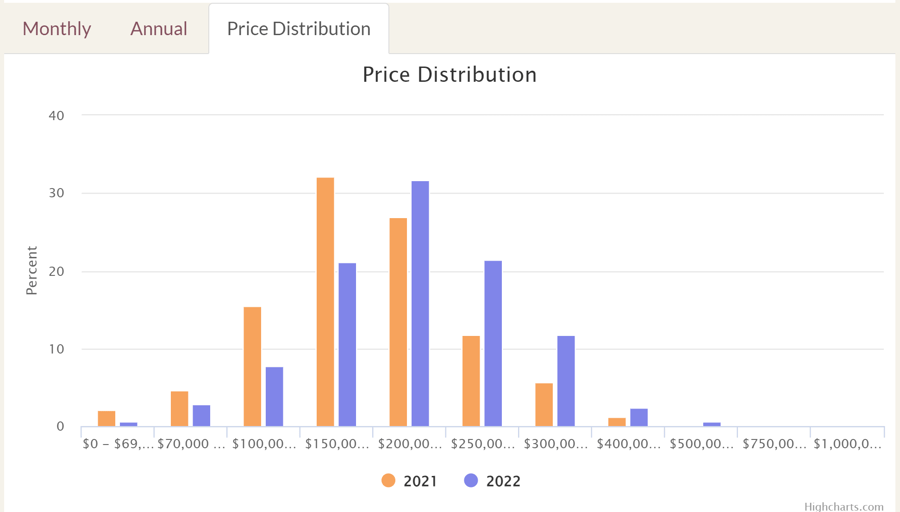 Housing Activity for Killeen (Data source: Texas A&M University Real Estate Research Center)


Copperas Cove
Those looking for a central location, quieter community, and a great opportunity for a budget-friendly starter home may find their match in Copperas Cove. Located just west of Killeen, Copperas Cove offers a good location, particularly for those working on the west side of the post, and lots of options to stretch the family BAH budget, with median home prices falling in the $150,000 to $249,000 range.
Like Killeen, Copperas Cove is currently reporting a tight 1.0 month inventory rate, which has also risen from April 2022's rate of 0.5 months, signaling that properties will move quickly.
Temple-Belton
Located east of Fort Cavazos, members will find a mix of civilian and military personnel in the Temple and Belton markets. The median home price skews higher, in the $300,000 to $399,000 price range. Due to the distance from post, a home in either Temple or Belton will be a longer commute at 30 to 45 minutes than cities immediately adjacent to the installation, such as Killeen, Copperas Cove, or Harker Heights.
Military spouses commuting for work may find Temple and Belton's access to Interstate 35 appealing, and the draw of beautiful Lake Belton is certainly worth consideration, particularly if retirement might be on the horizon.
The Temple-Belton area is currently reporting a 2.6 month inventory rate, which has risen from April 2022's rate of 0.5 months, signaling that while properties will move fast, there has been a noticeable cooling from 2022's frenetic market.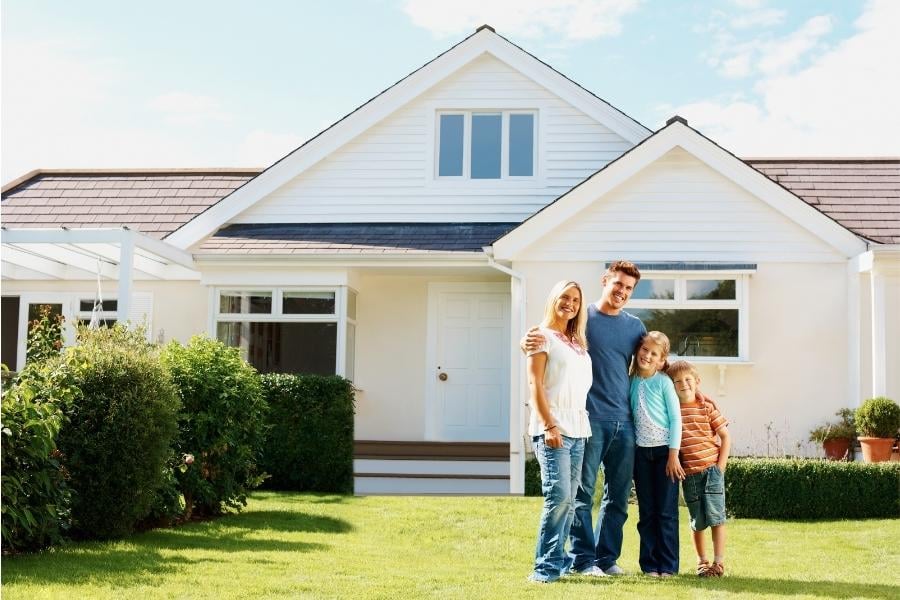 Photo from Canva
Fort Cavazos BAH and Budget
With a hot real estate market, it is worth noting that Fort Cavazos BAH rates for 2023 have increased 11.5% from 2022. Additionally, soldiers with dependents receive 13.5 percent more in BAH.
As has much of the U.S., median rent and home prices in Texas have grown sharply since 2020, and the Central Texas region has followed suit. Killeen's median one-bedroom apartment rent is $891 per month, with two-bedrooms at $1,131, a Year-Over-Year (YOY) Change of 17.9%.
According to realtor.com, the median listing price in Killeen for 2023 is $240,000, up 4.3% percent over the past year, with approximately 15 days to go under contract.
Learn more about Understanding Your BAH.
Sample Mortgage Payment
Mortgage rates will vary considerably based upon credit worthiness, down payment, interest rates, property taxes, and loan instrument used (VA, FHA, etc.) but here's what a mortgage payment might look like for a $240,000 median home.
Home price: $240,000
Down payment, 5%: $12,000
Property tax rate, 1.66%: $4,058
Insurance (annual): $1,000
Interest rate, 6%: 30-year fixed
Estimated monthly payment: $1,927
A larger down payment, an adjustable rate mortgage (ARM), a home lower than the median list price of $240,000, or property tax rates would be potential options to reduce a monthly mortgage payment, as well as potentially refinancing if mortgage rates drop in the near future.
The Fort Cavazos Region is a fairly large market area, comprised of dozens of pocket neighborhoods, amongst the nearby primary cities of Killeen, Harker Heights, Copperas Cove, Nolanville, Belton, Temple, and Salado. Prices will be above or below the median and sample mortgage payment. Depending upon your individual budget, lifestyle needs, and preferences, some families may elect to come out of pocket in addition to the listed BAH to secure the residence of their choosing.
When it comes to a potential move to Fort Cavazos, MilitaryByOwner is here to support with a wealth of current information from trusted experts. The Central Texas area is continuing to grow as one of the military's strongest markets for selling and renting, and there are new houses and rentals listed weekly on our home page.
A move to the wide open skies of Texas and one of the largest military installations in the free world might well be a mix of emotions, but with MilitaryByOwner at your side, you don't have to do the research alone— we're here to help!
Grab your Military Family Guide to Fort Cavazos (Fort Hood) below.