Did I Miss My Big Chance to Sell My House? Tips for Selling Your Home This Fall
Here's the good news up front: It's not too late to sell your home for a great price, even though we're square in the middle of pumpkin-spice-everything season.
There are several reasons it's feasible to fetch your asking price or better, but the most impactful cause is the uneven housing supply and demand problem. And, according to real estate experts, it doesn't look to correct itself to pre-pandemic numbers for at least another two years in either late 2024 or 2025.
So knowing that demand for housing still far outweighs supply should offer comfort (even though interest rates continue to rise) if you're on the fence about selling. But, if you need a couple more reasons to convince you autumn is a good time to sell, read on.
1) Military homebuyers have to move, regardless of the season.
Marketing your home during the off-season or mid-cycle PCS schedule is the perfect time to showcase it to military homebuyers because they're a predictable housing-hunting crowd. They hope to find a new house before the holidays and the new year. Also, keep in mind that although the fall is typically part of the "slow selling season," it has become much less slower over the last two years, so you'll also have non-military buyers searching.
2) Homebuyers have more equity than ever before.
Investopedia sums up the extraordinary gains in home equity like this,
"Home equity in the United States is at an all-time record, with the average mortgage holder now owning $185,000 in accessible home equity. That figure increased by 35% in 2021, fueled by a similarly rapid increase in house valuations. This is the fastest rate at which average U.S. home equity has ever grown—more than twice the rate of 2020, the previous high."
Yes, this means some potential buyers will decide to use their equity to stay in their homes and make improvements, but a large group (including military buyers who have to move) will use their equity at the point of sale and increase their down payment for a future home. This wealth could counteract increasing interest rates and lower the new mortgage payment.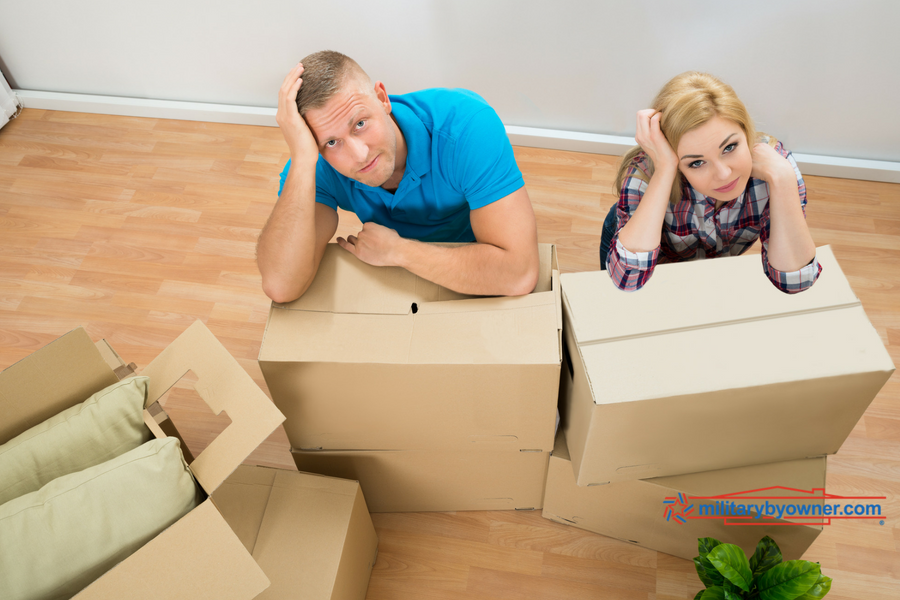 Image from Canva
4 Tips for Selling Your Home in the Fall
Although a seller's market is technically still in play, you can't ignore a couple of recent trends, like a buyer's pool that's a little more discerning. You probably won't have multiple cash offers waiving every contingency. And, you could watch your home sit on the market longer if it isn't in move-in ready (if not better) condition.
Of course, selling your home for the best price in the shortest amount of time takes some planning. So, it's best to work with a real estate agent (or spend a lot of time investigating comps if you want to FSBO) to price your home well and attract qualified buyers.
Curious about what a FSBO requires? Demystifying For Sale By Owner will help you learn the process.
Get your home ready to sell with these tips.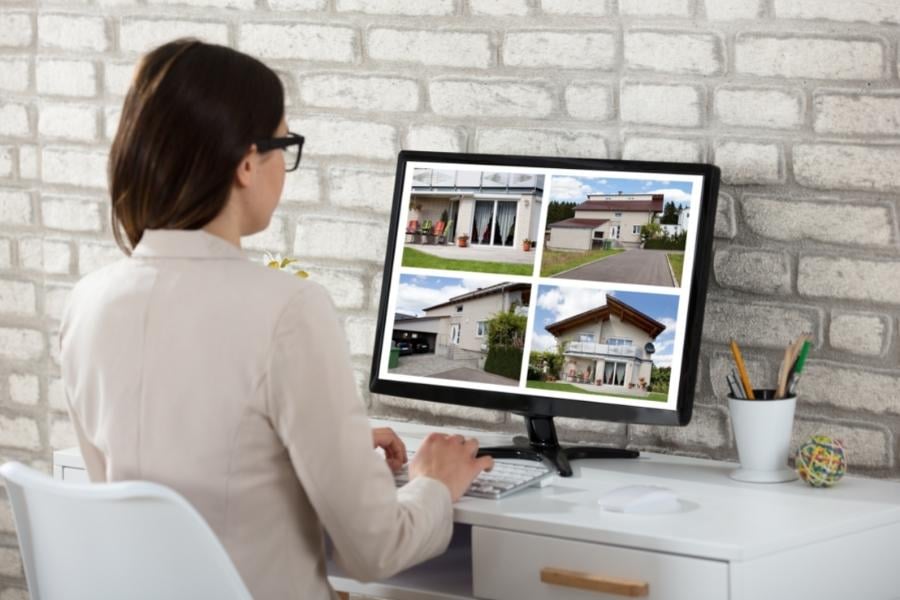 Image from Canva
1) Get back to basics.
Clean, declutter, organize, and repair. Present your house in the best light, even if it takes some elbow grease and sweat equity. Minor distractions like a leaky faucet won't go unnoticed by buyers, so don't give them reasons to wander to another open house.
Follow a checklist for the interior and exterior of your home to tackle fall home maintenance and cleaning. After, start a plan for organizing and decluttering. You might need to hire a junk removal service or reserve temporary storage. If your house is turnkey and has a few recent updates, you should snag motivated buyers sooner than later.
Read about the Most Important Updates and Repairs to Make Before Selling Your Home.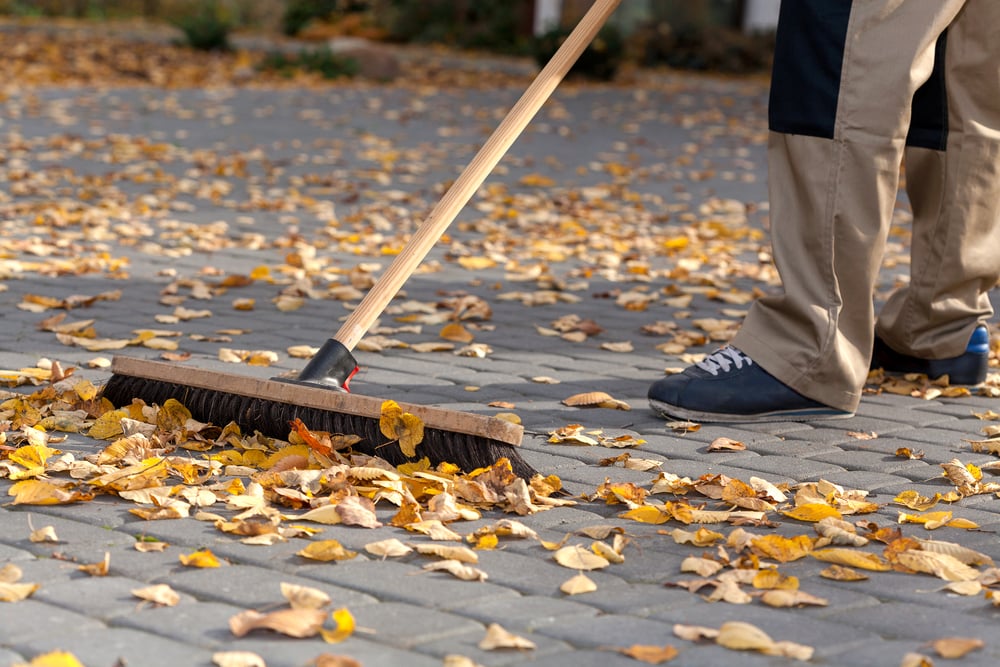 Image from Canva
2) Consider home staging services.
You might consider a professional home stager's help, especially if your property is empty. Time and time again, it's been reported that a professionally staged home sells for more than one that isn't staged. However, it is an expensive service for physical staging, so take a look at some virtual staging options. There are professional services online where you simply upload your photos and let the designers and stagers work their magic. There are also DIY options if you prefer to pick each rug, lamp, and curtain panel.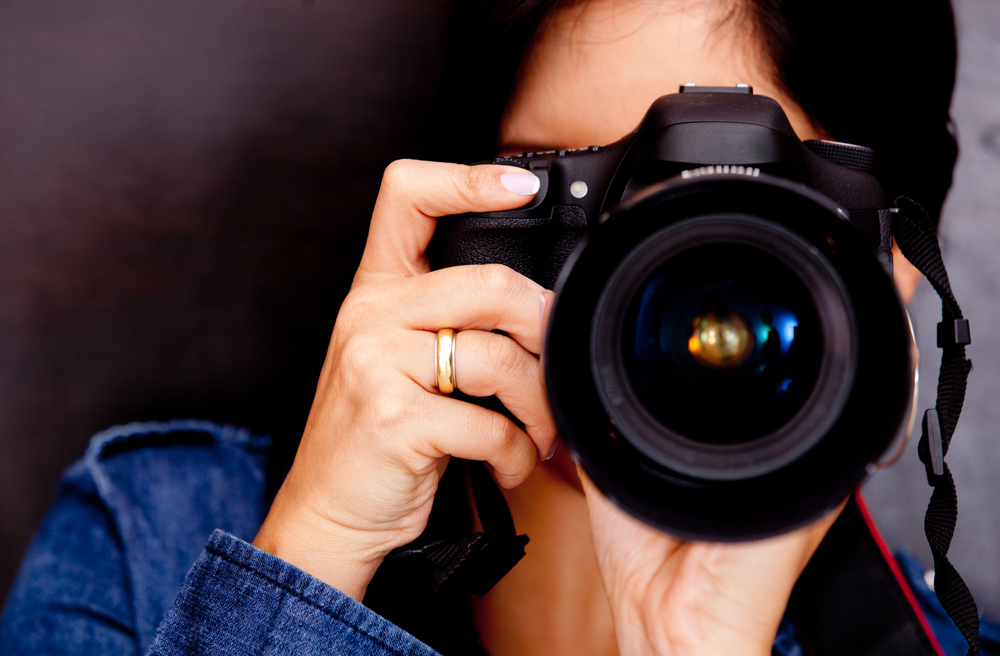 Image from Canva
3) Focus on your photography and marketing plan.
Gone are the days when mediocre online pictures would draw in buyers, so brush up on your photography skills. DIY photography has come a long way, as has real estate marketing technology, so it's easier than ever to snap great photos and load them onto a home advertising website like ours here at MilitaryByOwner. But, before sending time capturing every detail of your home on camera, discuss with your real estate agent whether or not your market requires professional photography. Your best buyers might expect much more than what a phone that fits in your pocket can capture.
Don't forget about your home listing's description. Include the basic details like bedrooms and bathrooms, but also highlight special features like a home office. Military families also want to know the distance to the closest base and which schools are zoned for the property. Also, mention popular destinations near your home, like stores such as Target or Starbucks. Or on the other hand, for example, if your property is rural, clearly describe the benefits of private living.
4) Advertise a VA loan assumption option.
Your VA loan may be assumable, and the interest rates could be less than the current interest rates buyers would qualify for now. Assumptions are popular with buyers because of the potential savings by paying the existing loan's balance, interest rate, and monthly mortgage payments. It can be a tricky transaction, so you'll need an experienced lender to ensure you and the buyer are eligible and that it's a wise financial decision for the future.
Selling your home in the fall could be a great option. First, it is still a seller's market (with some room for buyers to negotiate terms), and you have a few factors trending your way. The housing inventory remains low, so your property has the chance to shine if it's in exceptional condition. Also, military home buyers are motivated by tight timelines and the opportunity to take advantage of their VA loans.
So, if you're financially ready to sell, don't play the waiting game until spring. Instead, use the last couple of years as a reason to expect the unexpected in post-pandemic real estate markets.
Ready to sell your home? Grab our free guide below and find help from start to finish.