Are You Moving with Pets? We're Sharing 6 Funny and Relatable PCS Pet Stories
For many military families, pets are family members, and planning their transport is almost as taxing as preparing for their children's move. Some dogs need even more space! As much as we love our pets, they certainly add another layer of planning and anxiety to a PCS.
When asked to share stories about their pets and a PCS move, MilitaryByOwner readers jumped at the chance to tell their funny, scary, and most of all, relatable pet stories. Read on to chuckle at the misadventures and learn from pet parent mistakes to prepare your beloved animal for their own PCS adventure.
We'll also add a few of our resources to help you avoid fewer sleepless nights, starting with 6 Resources for a Military Move with Pets.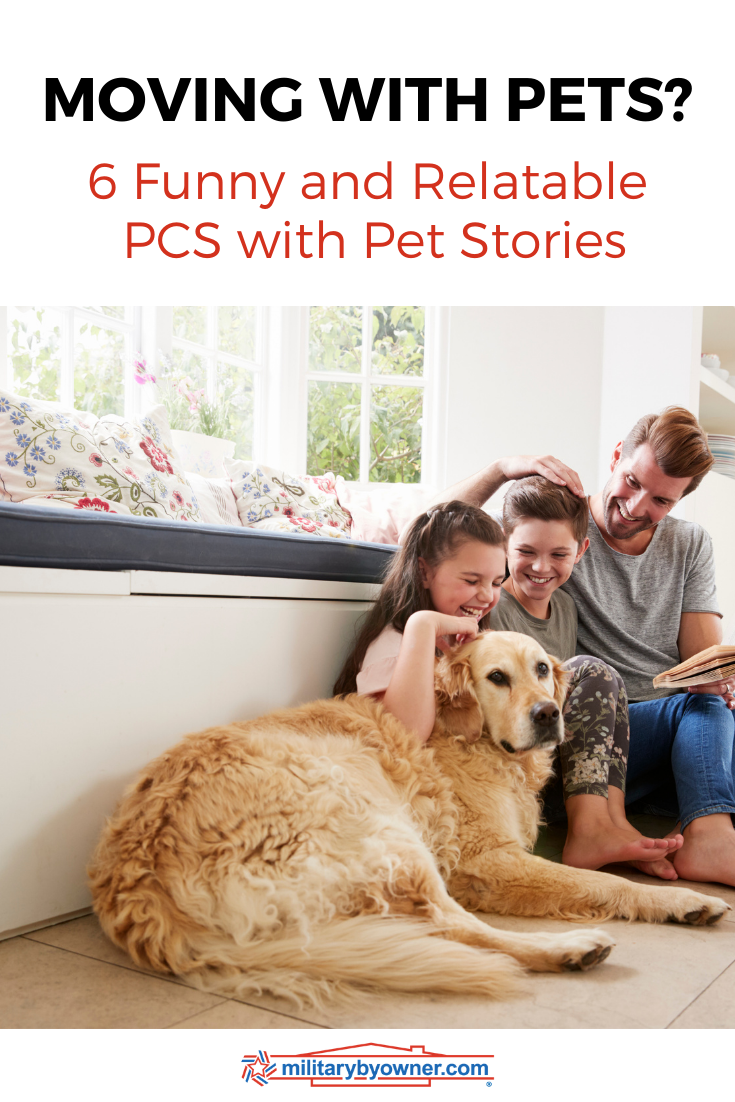 Let's kick off the second part of the MilitaryByOwner's PCS Series: Pet Stories, with an all too familiar predicament.
1) Escape Artists
"I spied a little dog happily trotting towards the road. I managed to grab him and began looking for his family. As I walked through the neighborhood, I ran across a couple frantically searching for him. Turns out, he'd made his escape through a door the movers propped open. Even if your pet fusses in their kennel or a room with a closed door, better safe than sorry!" -Jen McDonald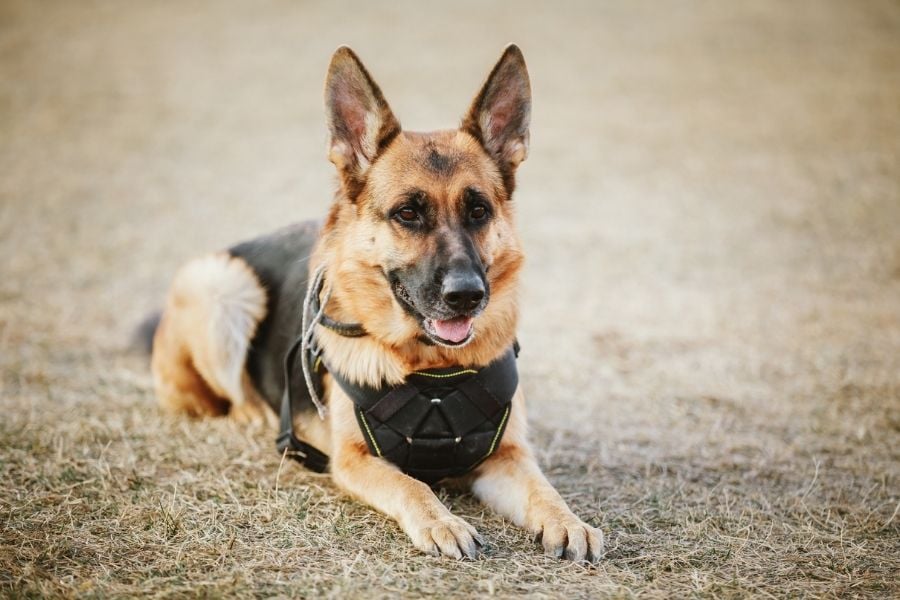 "When my family arrived at Fort Huachuca, Arizona, we immediately had a bad mishap. The garage door opened, and the next thing we knew, our cat and German Shepherd took off into the unknown neighborhood. We were panic-stricken! Luckily, the new neighborhood had lots of street lights and sidewalks; we found them quickly a few houses away and were so grateful."
-Military spouse Kelly
Prepare Now to PCS with Pets this Summer
2) PCS Pandemic Style
"We PCS'd at the beginning of the pandemic. Our house sale fell through three days before closing, and we couldn't find a hotel due to restrictions. We ended up living in our small travel trailer for two months with two adults, two teens, two dogs, and a lizard. We finally found a new home and moved in on our 16th wedding anniversary!" -Military spouse Beatrice
Tips for PCS Survival in TLF and Extended Stay Hotels
3) ISO: Pet-Friendly Hotels
"In the days before there were plentiful pet-friendly hotels, my husband and I were caught sneaking our massive Rottweiler into our hotel room when we thought nobody was looking. We were wrong! As hotel management was lecturing us, our big Rottie stepped up to the man, sat on his foot, leaned against him, pressing his head up for a pet. Management told us to sleep well; he hadn't seen a thing." - Christy Shields
Get 8 Tips for a Cross-Country Move with Pets
4) My Dog is So Confused
"After a long drive from Charleston, South Carolina, to Fort Sill, Oklahoma, our poor Golden Retriever had enough traffic, tight space in the car, and less than ideal pet-friendly hotel rooms. He was the happiest of all of us to move into our new apartment. On our first day of unpacking, he bounded straight upstairs, danced what we call "the circle of death," and squatted to go number two. He was so confused by the green shag carpeting; he thought it was grass!" -Dawn Smith
See Military Move with Pets: 5 Tips to Prepare
Finding a pet-friendly home is one of the most difficult tasks of the entire PCS process, but MilitaryByOwner is here to help. Take a look at these blogs to help you find a home that accepts pets.
And, don't forget about the Refine Feature on MilitaryByOwner's rental house search. Choose Pets Allowed or Upon Approval to view the properties that accept animals.
5) You Never Know Who Your New Neighbors Will Be
"As a child-free couple in our early 30s, it wasn't often we found neighbors in our stage of life—our dog was our first child. While stationed at Fort Bragg, we met an identical couple who were every bit as devoted to their black lab as we were to our golden, but their house was much better than ours.
They had a pool that rarely, if ever, saw kids swim. It was always water dogs enjoying the pool and diving board! Our dog preferred their house to ours, thanks to the excessive amounts of treats and swimming. He was so spoiled and loved there that on our second PCS to Fort Bragg, we rented a house near our awesome neighbors again!" -Dawn Smith
6) Surrender to OCONUS Mishaps
"I moved to Okinawa, Japan, (without my husband on the same flight), but with two cats and three kids. Our tickets were last-minute, which didn't allow for a lot of time to prepare the right way. Our vet had no idea how to handle the USDA guidelines, and our crate wasn't authorized by the airline.
After driving around Iowa securing the cats' transportation, we arrived at our friend's home after midnight, and a power outage nearly derailed our next day's trip. We got to the airport and checked ourselves and the cats in, and right after, my poor daughter had a potty accident. I had to do a quick underwear wash and dry in the airport bathroom.
Finally, we landed in Tokyo, but I didn't how much Yen to take out of the ATM to free the cats from customs. It was 4:30 pm, and customs closes at 5 pm. Plus, our connecting flight was leaving in one hour, and customs was in a different location. We had to find a taxi big enough for all of us and our bags.
The cats got through customs, but on the way back to the airport, my shoe broke. I tried to duct tape it but resorted to pulling another pair out of our luggage after stumbling through the airport barefoot.
We finally got to the gate to check the cats and the luggage, and my husband strolled up all relaxed from his refreshing solo flight. I high-fived him and told him we don't have time to talk cause we're gonna miss our connecting flight (of course, he is on a different connection). Finally, we made it to Okinawa and we had to wait two hours for him to show up. GAH!" -Marine Corps Spouse
Moving with a pet in the military is certainly no easy task, so we've written extensively on preparing and coping with the move. We hope you've found humor and some practical tips for your next PCS. Stay tuned for more pet reading; it's one of our most popular topics!