The Top 5 Most Requested Navy Bases
The U.S. military houses nearly 70 Navy bases, with 13 located overseas. The Navy is situated in some pretty incredible regions around the world, so there's a good chance Navy families will get stationed somewhere they'll fall in love. As with any branch of the military, there will always be a top tier of duty stations that beat out the rest based on location alone.
After talking to Navy families who've been there, we've narrowed down the top five favorites!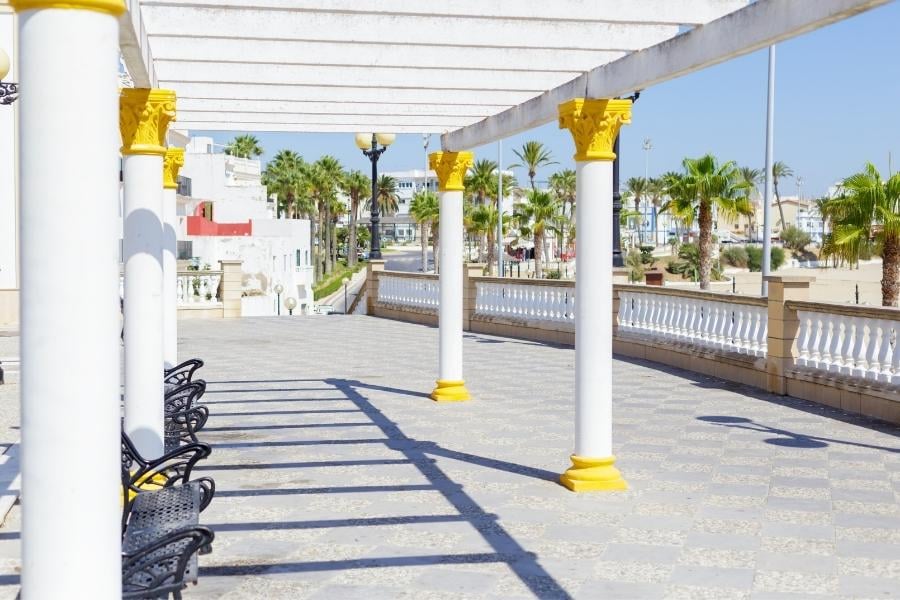 Photo from Canva
Naval Station Rota sits on the beautiful Bay of Cadiz, about six hours south of Madrid and an hour and a half southeast of Seville, Spain. Its coastal location makes it a haven for beach-goers and offers a laid-back atmosphere to eat, drink, and be merry. What's not to love?
Aside from the beaches, military members and their families enjoy local activities like walking the El Paseo Maritimo, paddleboarding the bay, and venturing into the quiet paths of the Rota Greenway Nature Trail. What makes this duty station so appealing is the combination of exciting things to do and the infectious local culture—the ice cream helps, too! Rota nestles itself into the hearts of residents and often causes military members to request extended orders or even return after retirement.
Commander, Destroyer Squadron 60 (FDNF)
521st Air Mobility Operations Command
725th Air Mobility Command
Commander, Task Force Six Eight , NCTAMS LANT Det Rota, Spain
AFN Rota
Navy-Marine Corps Relief Society
Naval Munitions Command
Naval Supply Systems
Command Fleet Logistics
Center Sigonella - Rota
Defense Service Office North
Explosive Ordnance
Disposal Mobile Unit 8, Detachment Rota
U.S. Naval Hospital Rota, Spain
Naval Facilities Engineering Command (NAVFAC) Europe, Africa and Southwest Asia, Public Works Department Rota
Region Legal Service Office (RLSO), Veterinary Treatment Facility, Rota, Defense Logistics Agency, Forward Deployed Regional Maintenance Center (FDRMC) Detachment Rota, American Red Cross Rota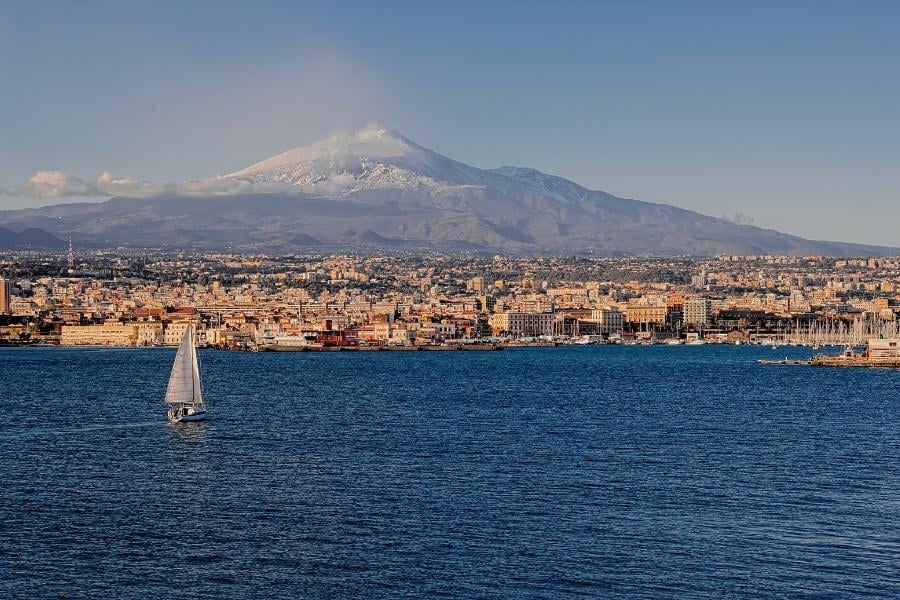 Photo from Canva
NAS Sigonella is located in Sicily, Italy, about seven hours south of Naples, just under three hours from Palermo, and an hour north of Syracuse. This region overflows with historical sites, incredible food, and breathtaking views. In addition to scuba diving, one of the largest perks of this OCONUS duty station is its quick and easy access to incredible weekend getaways. North Africa is just as close as mainland Italy and nearby Syracuse, and Palermo offers busier destinations for day trips or overnight stays.
For longer reprieves, Naples is about six hours north of the base while Rome lies about ten hours north—public transportation is available to and from Sigonella to make for a more relaxing trip to these iconic Italian cities.
Units at NAS Sigonella
Armed Forces Network
Aircraft Intermediate Maintenance Detachment
Naval Hospital
Naval Computer and Telecommunications Station
Air Terminal
Commander Task Force 67
NAVSUP Fleet Logistics Center Sigonella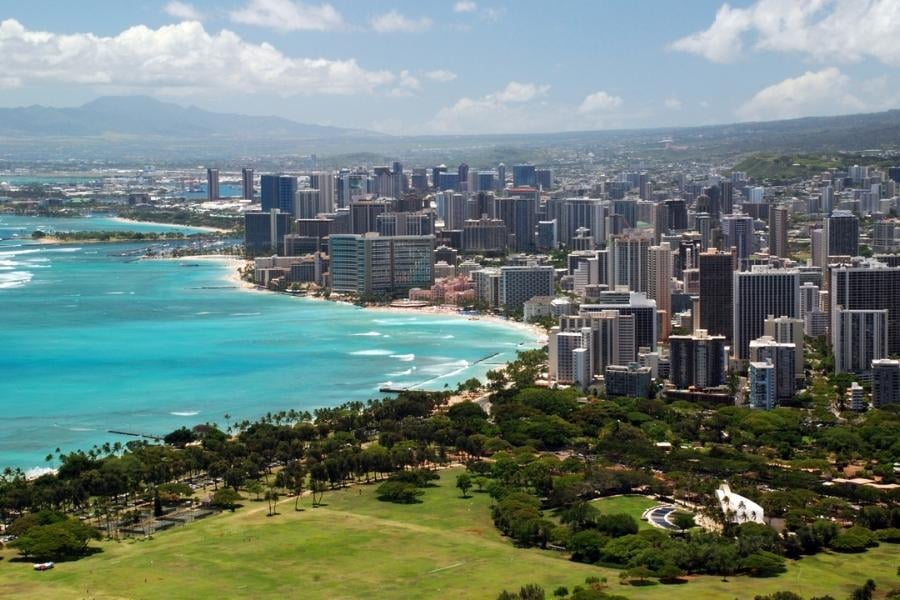 Photo from Canva
Located on Oahu, Hawaii, JBPHH is a slice of paradise for military families. The beauty, culture, and food are just a few reasons the Navy community falls in love with this tropical duty station. Life on the island is slow, simple, and the sun shines nearly every day. It's hard to beat the island's soft sand and glowing blue waters. Bellow's Beach is a favorite, but the mountains prove equally alluring, calling many to the trails that lead the way to incredible views and waterfalls.
What's more, the culture is rich in history. There is a lot for newcomers to learn about the Hawaii way of life. In addition to traditional American holidays, families here learn about Hawaiian holidays like Admissions Day and King Kamehameha I Day (to name just a couple). Hawaii is magical and is popular with the many Navy families who get the chance to live here.


Some of the Many Navy Units at JBPHH
Naval Facilities Engineering System Command Hawaii (NAVFAC HI)
Afloat Media Systems Fleet Support Detachment (AMSFSD)
Commander Pacific Fleet
Destroyer Thirty-One (CDS 31), Naval Surface Group Middle Pacific, Submarine Force, U.S. Pacific Fleet
Submarine Squadron One (CSS-1), Submarine Squadron Seven (CSS-7), Naval Submarine Training Center Pacific
Fleet Area Control and Surveillance Facility Detachment Pearl Harbor
NAVSUP Fleet Logistics Center Pearl Harbor
Helicopter Maritime Strike Squadron (HSM 37)
Naval Special Warfare Group Eight, Information Warfare Training Site Hawaii (IWTS HI), Naval Information Warfare Center Pacific (NIWC Pacific)
Joint Typhoon Warning Center (JTWC)
Military Sealift Command Representative Pearl Harbor (MSCREP),
Mobile Diving and Salvage Unit One (MDSU-1), Mobile Diving and Salvage Unit One, Detachment Explosive Ordnance DI,
Naval Computer and Telecommunications Area Master Station, Pacific
Naval Consolidated Brig Miramar Detachment Pearl Harbor (NAVCONBRIG)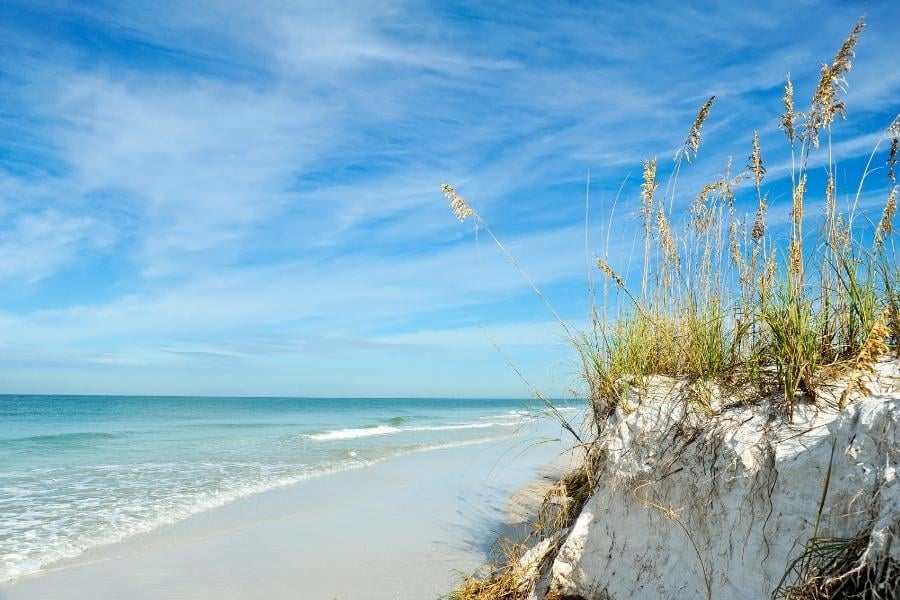 Photo from Canva
NAS Pensacola sits in Florida's panhandle with access to the same pristine emerald beaches that draw tourists to the area every year. As if the warm sunshine and colorful waters weren't enough, this city is socially satisfying as well. A mini New Orleans of sorts coupled with deep roots in naval aviation, it is both historically and culturally rich.
Here you'll find the National Naval Aviation Museum, Fort Pickens, the Blue Angels, and all types of aircraft flying overhead. Not to mention, the Officer's Club located on base is one of the most active and thriving across the aviation community.
Major Navy Units at NAS Pensacola
Naval Aviation Schools Command
Naval Education Training Command
Naval Air Technical Training Command
Marine Aviation Training Support Group 21 and 23
The Blue Angels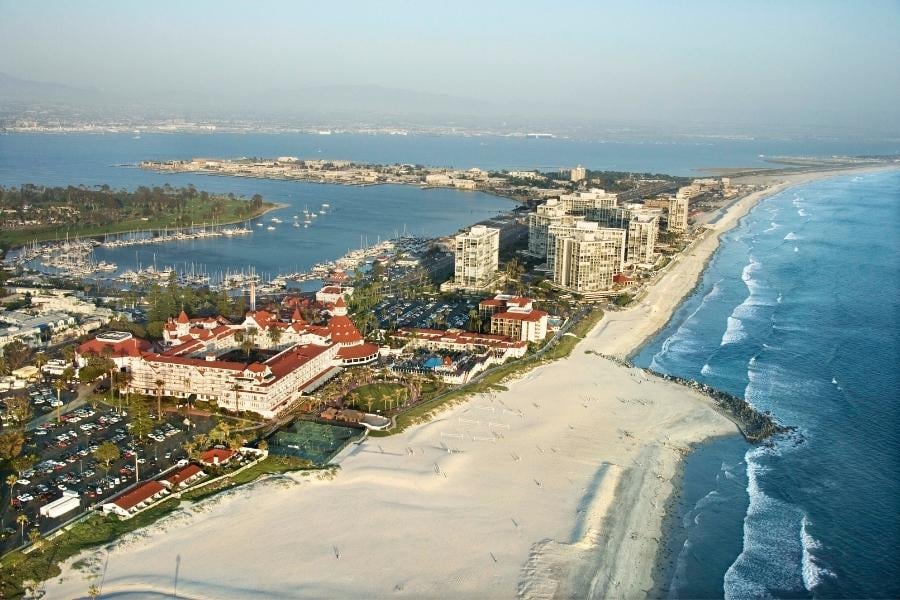 Photo from Canva
Nicknamed the "Navy's West Coast Quarterdeck in America's Finest City," Naval Amphibious Base Coronado is well versed on all things Navy, ground, air, and sea. It houses 16 helicopter squadrons, two fixed wing squadrons, two aircraft carriers, four SEAL Teams, Navy Expeditionary Combat Command squadrons, and more.
And it's hard to beat the location. Situated across the bay from downtown San Diego, military families stationed at Naval Amphibious Base Coronado gain access to the city's lively culture, mouth-watering food, and attractions like the San Diego Zoo, Petco Park, and Balboa Park. Meanwhile, Coronado offers a quieter, resort paced life centered around the region's natural beauty found at the area beaches. San Diego's charm is what makes this duty station high on list for Navy families.
Some of the Many Units at Naval Amphibious Base Coronado
Amphibious Construction Battalion One
Assault Craft Unit One
Beach Master Unit One
Commander Carrier Strike Group 1
Commander Carrier Strike Group 15
Commander Naval Beach Group One
Commander Naval Special Warfare Command, Group One
Commander Naval Surface Force U.S. Pacific Fleet
Commander Tactical Air Group One
Expeditionary Warfare Training Group Pacific
Commander Helicopter Maritime Strike Wing Pacific, HSM 49, HSM 41, HSM 78, HSM 71, HSM 73, HSM 35
Commander Helicopter Sea Combat Wing Pacific, Helicopter Sea Combat Weapons School Pacific, HSC 85, HSC 4, HSC 14, HSC 6, HSC 3, HSC 21, HSC 23
In addition to these incredible duty stations across the globe, there are others that catch the interest of Navy members. NAS Key West; Atsugi, Japan; England; and Bahrain all offer unique places to live and a fun adventure for Navy families.
What's your favorite Navy base? Share it with us here in the comments or on our Facebook page!
Overseas move in your future? Grab our free resource below.