Everything You Need to Know Before Your First PCS Move
The first time a military family plunges into a PCS move, they're going to have questions. A lot of questions! It's exciting to jump in and start the search for houses to rent or buy at the next duty station, but there's so much more to do before signing a contract.
Your very first PCS (and probably the next couple) is a time when the phrase you don't know what you don't know pretty much sums up all the feelings of anxiety and uncertainty. Educated preparation is all you can ask for, but you'll still likely learn a few things no matter what you do. Even the PCS pros get better and better at gaming the system each time they pack up.
A guide to get started is exactly what you need. What you want is a PCS guide peppered with some expert tips to save time, energy, and money! Start strong and print out this PCS Checklist to get into the right frame of mind, then read on for more tips.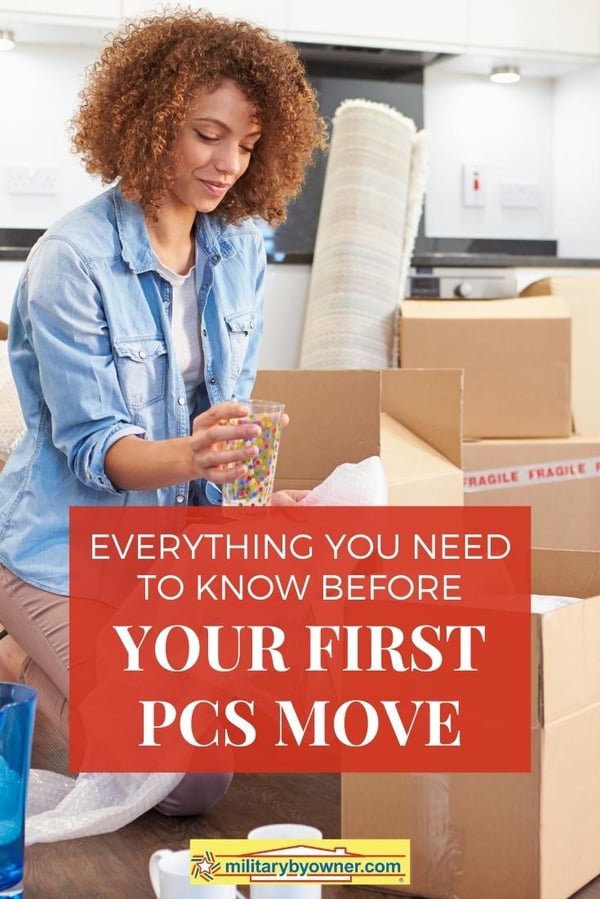 1) Explore Housing Options
Housing is probably first on the worry list. Not only do buyers and renters have to find somewhere new to live, homeowners need to find a solution for the house they currently own. Since finding a housing solution of any kind is going to take some time to research, it's a good idea to get started even before the orders are official.
Military Renters and Homebuyers
Jump online and start networking with your friends and their friends. Military families have expert advice when it comes to your next duty station and real estate. You'll quickly hear about the best neighborhoods, schools, and communities even before you find a house!
People are very passionate about their housing experiences and especially love to share their best kept secrets. Along the way, keep an ear out for a veteran or military spouse real estate agent. If you make contact, they'll probably already have a detailed strategy to help, whether buying or renting.
MilitaryByOwner has dozens of resources to support buyers and renters preparing for a PCS. Begin with these, and watch for more helpful titles woven within.
Military Renters:
Military Homebuyers:
Military Homeowners
You've got some decisions to make. Although the choices are obvious—either sell or rent your home—the factors that go into that decision are numerous and not always a dead giveaway as to which option is best.
Landlord life is time consuming and works best as a hands-on relationship. Your tenants need clear guidance in their lease and you'll have to find a way to be in contact, even if you're deployed. Hiring a property manager is an option, as is recruiting your spouse or friend to take over your duties, but count on DIY landlord life sounding a lot easier than it actually is, especially if it's a long distance arrangement.
Home sellers have a different set of obstacles. One may be that a surprise PCS forces a quick home sale in which case, vetting a reputable real estate agent is vital for preparing your home to sell. Savvy marketing and pro knowledge of the area are two necessary skills they'll need to have to sell your home for the best price and on your preferred time line.
RELATED: PCS AHEAD--SHOULD I SELL OR RENT MY HOME?
Some homeowners might prefer a For Sale By Owner if they have the time. The option to save money on the real estate agent's commission is there, but, as the owner, you're in charge of handling every detail of preparing the home for sale—both before the house is on the market and during the actual selling process. Be ready to search for a team of real estate professionals. Depending on your state's laws, attorneys and other real estate experts may be required.
Whether you rent or sell your home, you've got cleaning and preparing the house ahead of you. From decluttering to staging to compiling a tenant binder, give yourself plenty of time to get the house in order to attract the best renters and buyers.
Military Landlord Resources:
Military Home Seller Resources: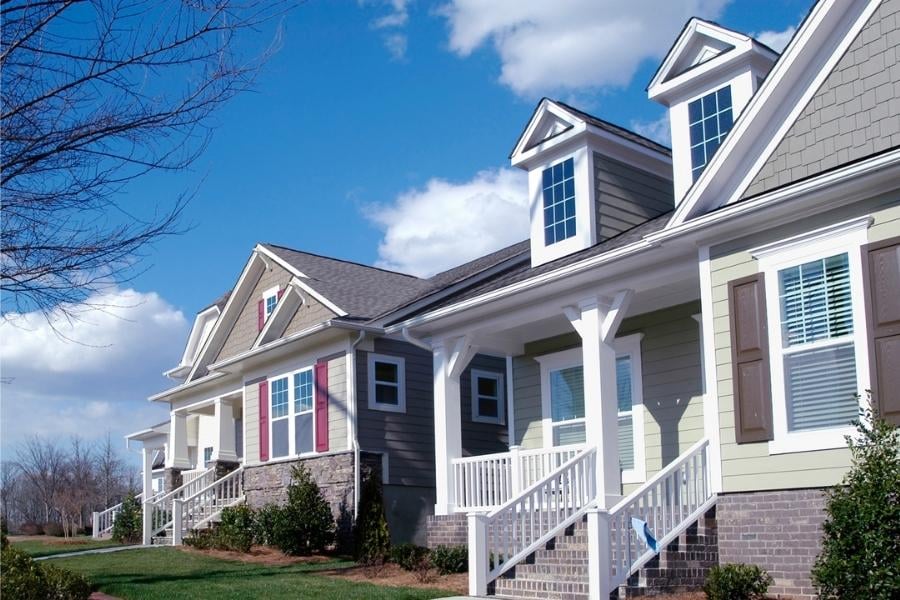 Image from Canva
2) Research Your New Hometown's Offerings for Your Military Family
Along the way during your house hunt, you'll begin to pick up small locational details here and there, especially in property listings and descriptions. Owners often highlight not only the best parts of the house itself, but amenities and location details that are sought after.
"Top rated school," "quick commute," and "nearby shopping" are all good indicators to check out. They could lead to all of the pertinent amenities the community has to offer, such as schools and employment.
Expert Tip: Read a Base Guide Cover to Cover
We offer 18 different regional military base guides! There's no reason to make mistakes when other military families have done the work and reported back.
See all the MilitarybyOwner Military Family Base Guides here. You'll find locations like Hampton Roads, Alaska, Fort Bragg, Fort Hood, MacDill AFB, Camp Lejeune, Joint Base San Antonio, Washington, D.C. area, MCB Quantico, Alexandria, Joint Base Lewis-McChord, Naval Station Newport, and more!
School Options for Military Kids
Right after housing, defining a school option for the kids is typically the second most stressful factor there is to conquer, particularly because the military is known for sending servicemembers to areas without great public school choices.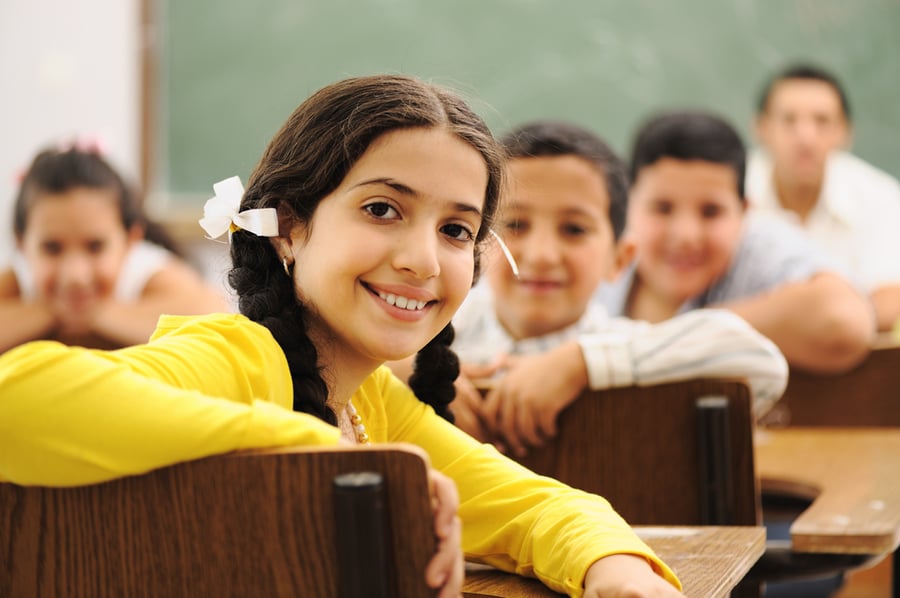 Image from Canva
Finding the best education for your family, whether public, private, or homeschooling, is a time-consuming endeavor. Find help:
Although school stat gathering sites like GreatSchools, Niche, and SchoolDigger are still very popular, more and more parents are turning to their state's education board/department's reporting websites to review detailed facts about their chosen schools.
For example, the Virginia Department of Education's School Quality Profiles is a collection of in-depth information about all of the state's schools and can be searched various ways. Individualized state and school statistics are sometimes more helpful for parents to understand and put into context versus a website filled with parent's opinions and complaints.
Military Spouse Employment and Education
Military spouse employment probably takes over as the next important PCS unknown to overcome. It's common knowledge that military spouses around the world are underemployed, if employed at all.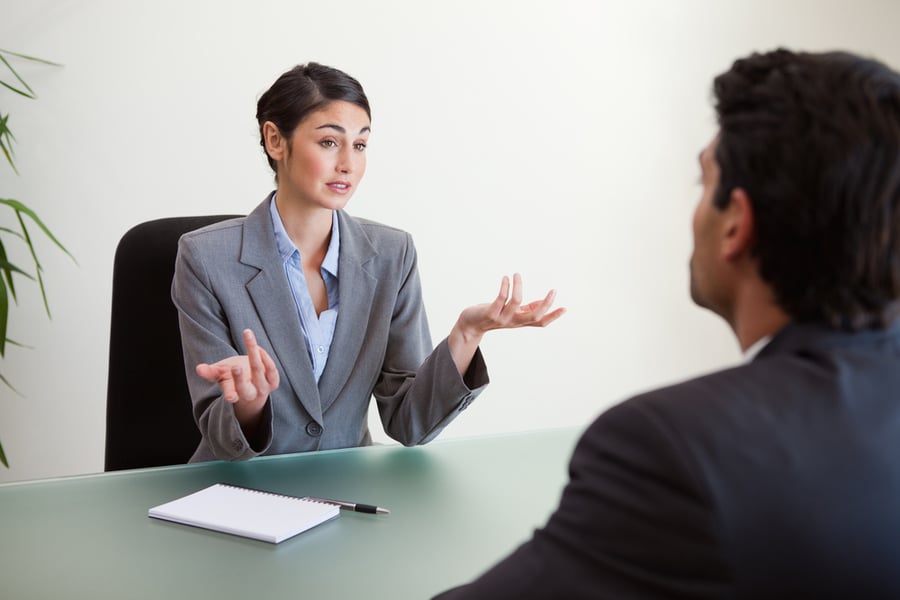 Image from Canva
Finding employment every PCS cycle is a huge challenge. Military spouses are a resourceful bunch and work hard to find ways around the lack of opportunities. Luckily, now is the best time in history to be a spouse looking to expand career and job options. Reaching out to the multitude of organizations that are designed to further military spouse professions is the first step.
3) Overseas PCS Planning
What's more stressful than a PCS? Why, an OCONUS PCS, of course! Talk about the need for detailed organization and precise execution of all things relocation related.
Planning Your Overseas PCS is an ideal way to jump in and read about what is ahead, but to feel like you've got some control over the situation, you're probably going to want to read every sentence you can find about an overseas move.
What's harder than an OCONUS PCS?! Transporting Your Pet Overseas! Of course, you'll want your precious with you across the globe. Pet transport can be a time consuming, detailed, and expensive process. Securing your pet's travel arrangements should be high priority because timelines tend to be lengthy, especially if the need to navigate seasonal transportation issues like extreme heat and cold while flying are part of the process.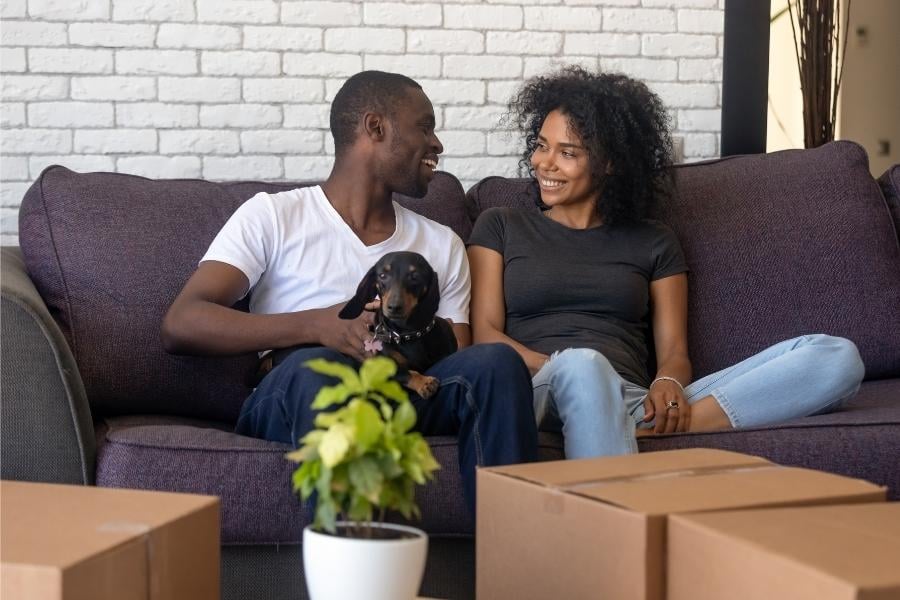 Image from Canva
4) Moving with Pets
Moving with a pet can be challenging. Pet travel in itself is extremely stressful, but so is finding a rental house with owners that appreciate the fact that your pet is clean and quiet, but does need a fenced backyard.
Start alleviating some anxiety by reading Moving with Your Pets. Your stress is bound to be subdued by at least one of the tips. But if you need more help, here are a few more titles to consider:
Final Thoughts About a First-Time PCS
It's always been a good idea to have a PCS binder to collect any paperwork and planning notes you've acquired along the way.
There are some odds and ends that are integral additions to your PCS move organization schedule, however. Although they seem like relatively small to-do's to take care of, they are quite helpful for a smooth PCS process.
Believe it or not, MilitaryByOwner has even more PCS related content to ensure moving success. We've created PCS/Relocation Resources, PCS blog posts, as well as our popular Pinterest Military Relocation and PCS Tips boards.
Here's the last pro tip: set aside plenty of time to collect your favorite titles and get to reading. These resources and blogs are written by military spouses with plenty of PCS experience and often include insider tips straight from the mouths of other military spouses with advice to share!