What to Know About Washington, DC, Area Housing
Spend enough time in the military, and chances are that you'll eventually be headed to the National Capital Region (NCR), comprised of Washington, DC, Maryland, and Virginia. As the hub of leadership and national security, it's no surprise to learn there are a number of military bases clustered in the region.
Whether it's an assignment to the Pentagon or to another of the myriad locations in the region, there are a number of things to consider and understand regarding the National Capital Region real estate market.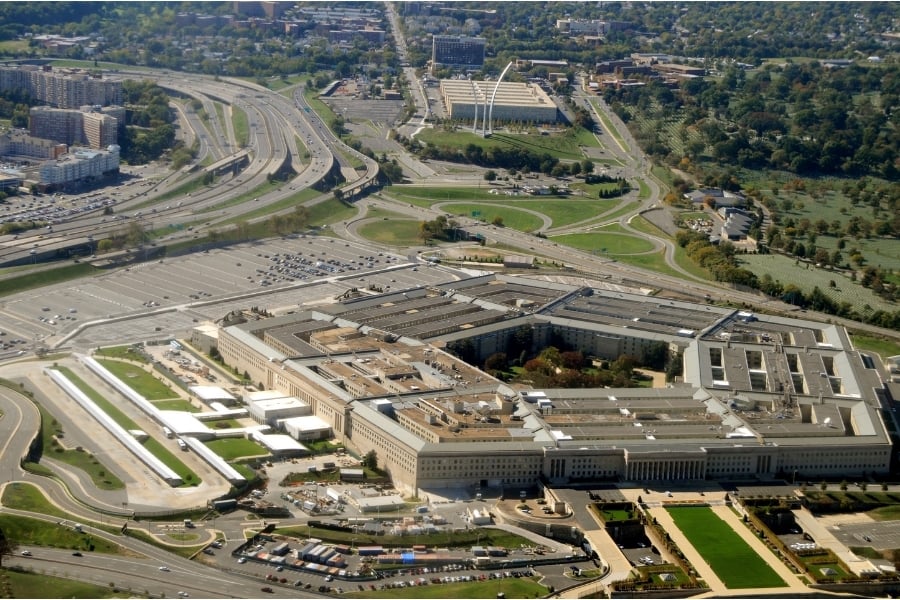 Aerial view of the Pentagon in Arlington, Virginia. Photo from Canva.
What Military Installations Are in the DC Area?
The military presence in this region is significant, with primary bases to include:
Is Military Housing an Option in Washington, DC?
There is no on-base housing at the Pentagon or Walter Reed, but there is housing available at many surrounding installations listed above, including military-owned homes available for rent in the region.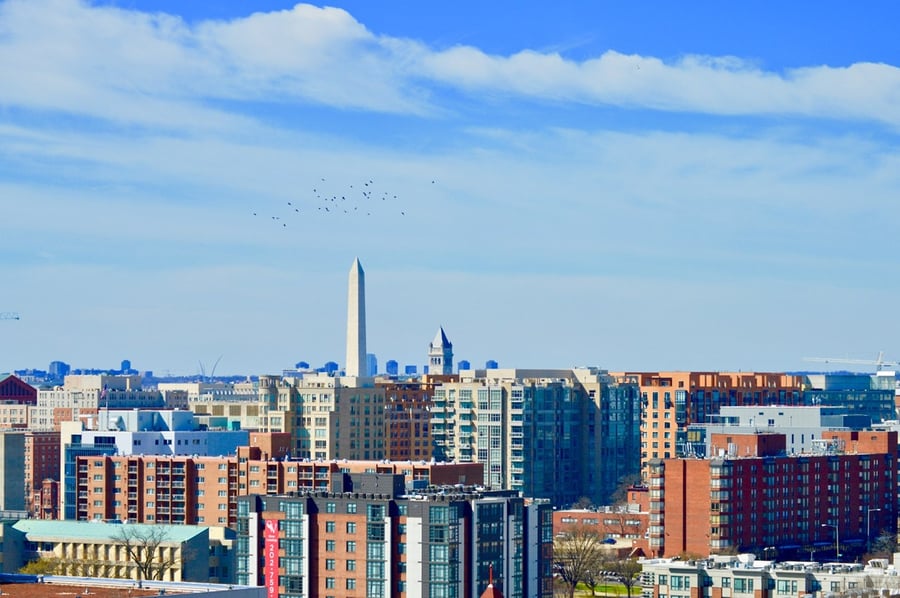 Photo by Andra C Taylor Jr on Unsplash
Where Should We Live in the DC Area?
Navigating the real estate market can be quite a challenge for newcomers to the region. Military families will need to consider preferences such as budget, commute time, and schools in their search.
Real estate choices will often be referenced as "Inside or Outside the Beltway." The Beltway refers to Interstate 495, which is a 64-mile loop that encircles DC and the suburbs of Maryland and Virginia.
Property and contracts move quickly in the region, and you can expect to pay premiums for homes zoned for top schools, short commutes, or for detached single-family homes. Some families elect a longer commute for more budget-friendly real estate options or the greater flexibility of securing a single-family home.
Regional Terms to Understand
From our post, PCS Move to Washington, DC? Here's What to Expect:
National Capital Region (NCR): The Department of Defense Dictionary of Military and Associated Terms qualifies the geographic area encompassing the District of Columbia and eleven local jurisdictions in the state of Maryland and the Commonwealth of Virginia.
The DMV: Washington, DC, Maryland, and Virginia. Some government entities, such as the Census Bureau, add portions of West Virginia to this area.
Inside/Outside the Beltway: Interstate 495 is a 64-mile loop around Washington, DC that encompasses the suburbs of Virginia and Maryland. The Beltway is used to describe where real estate is located, a reference to where political action occurs (inside the Beltway in DC), and most frequently in traffic reports.
NOVA: Considered a region but without boundaries, NOVA is Northern Virginia. NOVA consists of the counties of Arlington, Fairfax, Loudoun, and Prince William, as well as the independent cities of Alexandria, Fairfax, Falls Church, Manassas, and Manassas Park.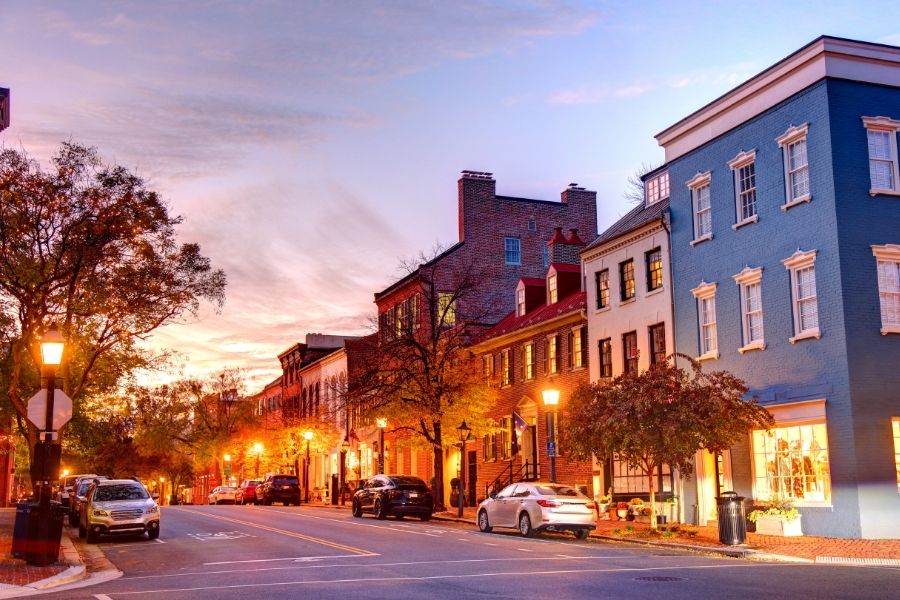 Old Town Alexandria. Photo from Canva.
Popular places to live for Pentagon and DC assignments include:
Many families prefer living near or on the Virginia side of the Pentagon, but there are some who make the commute from Maryland. Silver Spring and Bethesda, Maryland are both popular options for those who may be considering a DC commute, as both cities enjoy DC Metro access via the Red Line.
Families with Maryland assignments also look to Montgomery and Howard Counties as popular living destinations, both in location but particularly for education, as both counties consistently report strong school districts.
Learn more about a PCS move to these popular DC areas:
While those looking to buy may naturally look to identify a Realtor, partnering with a local agent is also a smart move for families looking to cut through the overwhelm of the region, whether buying or renting. Particularly in the DC area, a certified Military Relocation Professional (MRP) can help families narrow down their desired amenities and provide current real estate and rental market info, with robust neighborhood and area knowledge – to include commuting needs and concerns, to help your family find the perfect home.
Other Considerations for Your DC Home Search
National Capital Region Schools
Of course, schooling choices factor in heavily for families making a housing decision at a new base. You'll find many outstanding public and private school options, in addition to homeschooling options, in the region. Outlets such as Niche and Private School Review are good options to get baseline information in the area, as well as the Boards of Education for Maryland, Virginia, and Washington, DC.
Learn more about DC area schools and schooling options.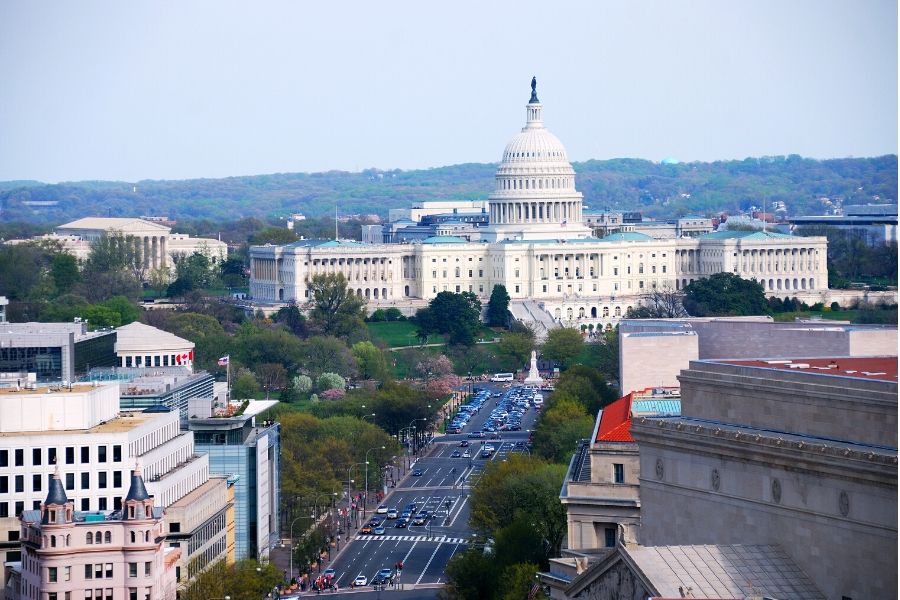 Capitol Hill in Washington, DC. Photo from Canva.
Miles Versus Minutes
If driving in a large metro area is a new experience, it may come as a quite a surprise that miles and minutes are not on equal footing. Depending on the time of day, wrecks, weather, holidays, or normal traffic congestion, it may take an hour to travel ten miles.
In the search for where to live, you'll need to consider what mode of transportation will be preferred for the daily commute, whether that is driving your own vehicle, utilizing Park and Ride Lots (where you drive and park, and utilize either bus or bus + metro transport), or commuting to metro locations either by car, ride sharing, or walking.
An excellent one-stop option for transit services, Department of Transportation departments and traffic is The CommuterPage Master List which includes:
Traffic congestion report and incident maps
Lane closures, travel advisories, commuter info
Estimated drive times, with directions optimized for current traffic conditions
along with information from the Washington Metropolitan Area Transit Authority.
Dependent upon your job site and location, parking may be plentiful, scarce, or not an option. Utilizing public transportation may be the best route, in terms of cost-savings and stress reduction, or due to necessity and a lack of parking options at the work destination.
Additionally, due to the sprawling size of many of the parking lots and some buildings, it may actually take an additional 15-25 minutes to walk from your car or public transit drop-off point, then through any security and ID checks to reach your office area or classroom. If possible, try to ask a sponsor or regional spouse groups for additional insight.
Get insider tips for your DC commute from Alexandria.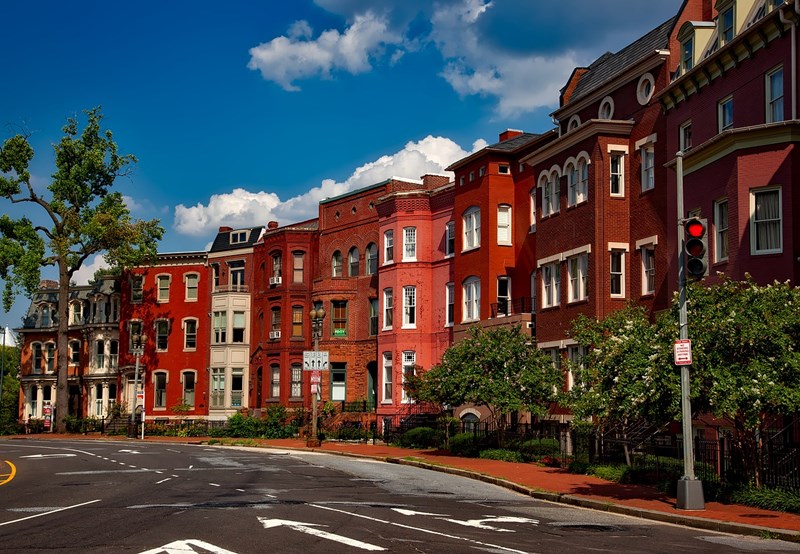 Photo from Pixabay
BAH and Budget
The Pentagon's Basic Allowance for Housing (BAH) rates for 2023 increased 12.2% from 2022. Additionally, the Pentagon's BAH is ranked the 10th highest of all Army installations.
For comparison, Fort Meade's BAH rates are roughly $200 less than the Pentagon's BAH. Fort Meade's BAH is also ranked at 15th highest of all Army installations. A reminder, BAH will be set based on the installation assigned, not the living location you choose.
How does BAH measure up to home costs? For comparison, according to Zillow, the median rent for a two-bedroom property in Washington, DC, was $2,995 for 2023, with a Year-Over-Year Change (YOY) of approximately $113.
It is important to note the National Capital Region is a broad market area, comprised of dozens of neighborhoods, and home and rent prices may be above or below the median. Depending upon your individual budget, lifestyle needs and preferences, some families elect to come out of pocket in addition to the listed BAH to secure the residence of their choosing.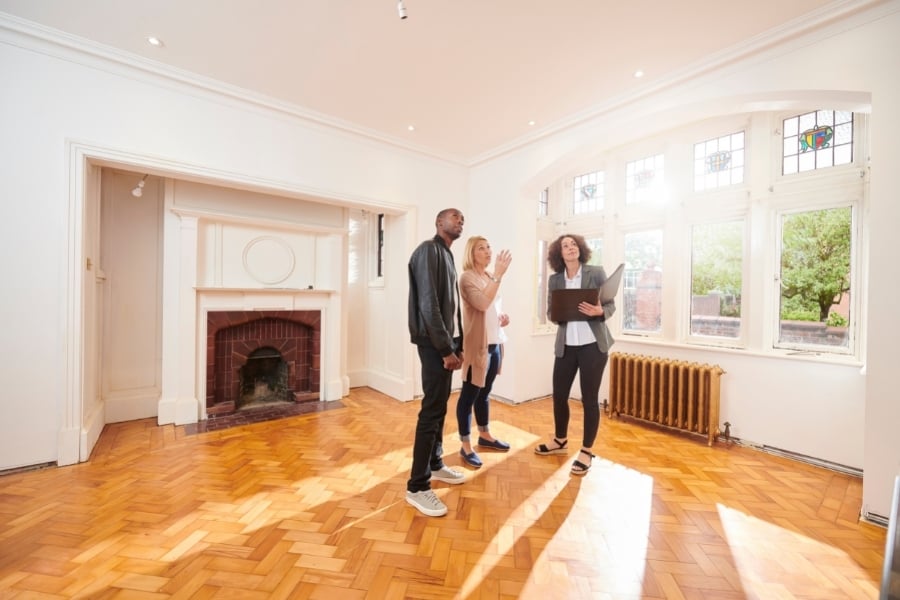 Photo from iStock.com/sturti
Real Estate Market Mood of the National Capital Region
In late 2021 through 2022, the housing market across the nation was in a frenzied state, with homes accruing multiple offers, many over asking price and in cash. However, in the first quarter of 2023, many markets saw their respective areas starting to cool, due to a combination of higher interest rates, less buyers entering the market, and inflation. Rising interest rates have driven some homebuyers from the market and caused other existing buyers to adopt a wait and see approach.
The median home price for the DC area for 2023 thus far is $613,500, down from 2022's figure of $704,000. As an average, homes in Washington, DC, have spent approximately 78 days on the market in 2023, as compared to 41 days last year. (Source)
While some neighborhoods will still experience a red-hot market, with homes going under contract in mere hours, current overall market statistics signal the market cooling just a bit, which may be a prime opportunity for buyers to land the perfect home.
Tip: One of the benefits of working with a real estate professional is gaining current market knowledge, specifically an in-depth understanding of time on market for local neighborhoods. If a home has sat on the market significantly longer than the average time, it's a signal. It might be overpriced, have an unreasonable seller (either out of tune with local, competitive market concessions, such as refusing a buyer's inspection, or other demands), outdated, in disrepair, or a combination of the above.
When it comes to a potential move to the National Capital Region, MilitaryByOwner is here to support with a wealth of current information from trusted experts. The DC area is one of MilitaryByOwner's strongest markets for selling and renting, and there are new houses and rentals listed weekly. A move to DC might bring a mix of emotions and questions, but with MilitaryByOwner at your side, you don't have to do the research alone.
Find even more guidance for your upcoming move to Washington, DC. with our free guide below, including:

Area maps
School district info
Neighborhood reviews
Best restaurants, day trips, and outings
Military spouse info