Coast Guard Station Fire Island, New York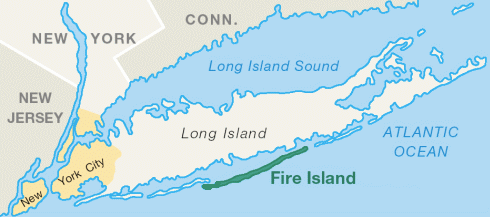 Located parallel to the South shore of Long Island, New York, is Coast Guard Station Fire Island, New York. Surrounded by the Great South Bay and the Atlantic Ocean, Fire Island is 32 miles long. Nearby towns on the mainland include Babylon, Islip, and Bay Shore.
Weather and Lifestyle
An assignment to Coast Guard Station Fire Island, New York will offer all four seasons – a colorful Spring, a warm and sunny Summer, a crisp Autumn, and an icy cold Winter.
This coastal area has a rural feel. Unlike the fast pace of metropolitan life in nearby New York City, the villages along the South Shore are quiet, relaxing and peaceful places.
Housing
Military housing is quite limited at the Coast Guard Station. There are a handful of adjoining homes for families assigned to either Station Fire Island or Station Jones Beach. The homes have 3 or 4 bedrooms, an eat-in kitchen, hardwood floors throughout, main floor laundry, attached one car garage, a crawl space basement, and fenced backyard. Additionally, these homes offer a view of the bay on one side and a view of the ocean on the other, and have easy access to the beach nearby. Priority for this housing goes to families with more than one child.
Finding a good rental property for a decent price on Fire Island may be a challenge. For those who may live with minimal space, renting a studio apartment within a nearby house may be an option. Otherwise, a commute from the surrounding inland cities may be the best idea for keeping a budget, due to the high cost of living along the coast.
Medical
The Tri-Care Prime Remote program offers medical care at local providers. Otherwise, the VA Medical Center in Northport, New York, is a 30-minute drive north.
Education
In the small Fire Island community of Ocean Beach, the public elementary school, Woodhull School, includes students from Pre-Kindergarten to Grade Six. The classes are small, 4 to 5 children per class, with only around 60 students in the entire school. Older students travel to inland towns for Junior High and High School.
For further education, there are several options within a 30- to 45-minute drive inland: Suffolk County Community College, Nassau Community college, Dowling College, St. Joseph's College, SUNY Stony Brook, Hofstra University, and many other academic institutions towards New York City.
Shopping
With a drive inland, Long Island shopping abounds! There are a variety of grocery stores, department stores, discount stores, boutiques and shops to meet any needs. Two favorites for mall shopping include Smith Haven Mall in Lake Grove, NY and Roosevelt Field Mall in Garden City, NY. A tiny Navy Exchange and Commissary are found at Mitchell Field in Garden City, NY.
It's recommended to stock up on groceries and pantry staples when shopping inland, as heavy beach traffic and stormy weather often limits travel from the island. Additionally, prices are often more reasonable at inland stores, rather than the stores located near the beach.
Although the water is always chilly, the beaches of Fire Island are very popular. Beyond ocean splashing and beach sunbathing, residents may explore the trails of the island, enjoy a picnic in the park, take in the view from near the lighthouse, and wrap up the day with a spectacular sunset.
Other attractions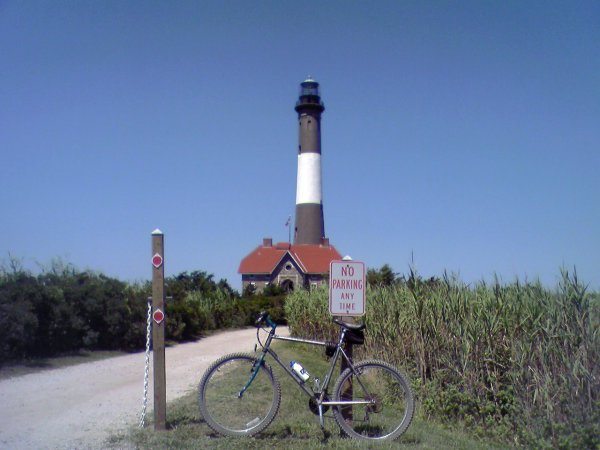 Take a train ride to New York City.

Visit the lighthouse at Montauk and tour the area.

Explore The Hamptons.

Sample wine at local vineyards.

Cheer on a team with a sporting event at the Nassau Coliseum, Uniondale, NY.

Listen to live music with a concert at the Jones Beach Theater, Wantagh, NY.