Meet MilitaryByOwner's Customer Service Team
When I'm gathering with friends, one of my favorite things is sharing a story from this military life. Maybe it's a tale of a unique neighbor? Perhaps it's the saga of a keepsake ruined in a military move? Or, possibly, it's a detailed description of the conditions of base housing? No matter what the topic may be, we end up laughing and having a good time!
On a similar note, the MilitaryByOwner team can relate to military life stories due to having plenty of their own. As one Customer Service Associate stated, "We understand our customer base because we are our customer base."
When it's time for a military move, the motivated Customer Service team members can assist you with any needs you have. These outstanding individuals know what it's like to be pressed for time while you try to sell or rent your house. They can sympathize with the limited window to shop for a new home or to find your next rental. They've been there. They know!
Follow along as I highlight some of the folks on our Customer Service team who make MilitaryByOwner such a dynamic company!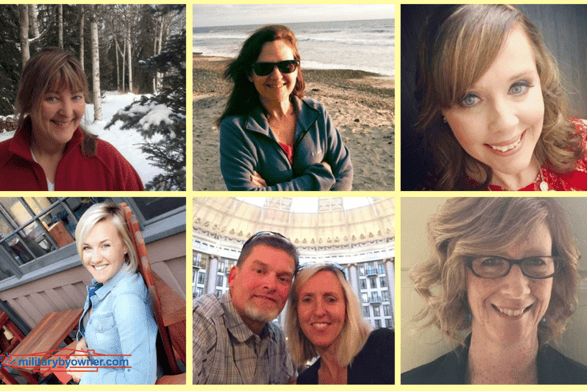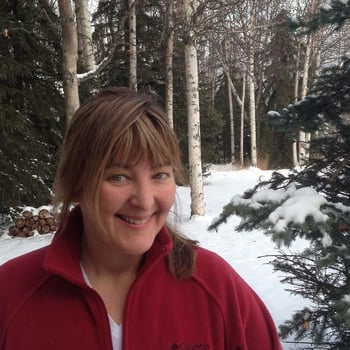 Christy
Each year, graceful monarch butterflies gather in the coastal California town of Pacific Grove, the hometown of Army spouse, Christy. As if following the path of a butterfly, Christy and her Army husband and family have migrated here, there, and everywhere over the course of their 30-year career!
Always ready for an adventure, one of Christy's favorite assignments was living in Fairbanks, Alaska. As Christy explains, "The Fort Wainwright community welcomes military families with open arms." Even though the subarctic Alaskan climate gives Fairbanks the nickname of "America's coldest city," Christy had no problem keeping cozy and warm, mixing her own tea blends and sipping coffee sweetened with a dash of maple syrup.
Genuinely happy to offer assistance, Christy is one of the many shining stars on the stellar MilitaryByOwner Customer Service team. With the company since 2009, Christy "cannot say enough good things about MilitaryByOwner."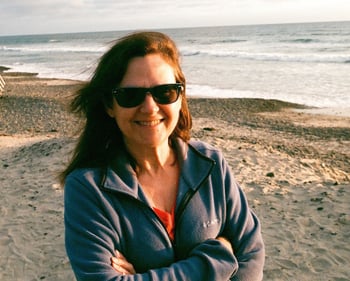 Diane
When moving somewhere new, it's an interesting experience to meet your neighbors. Sometimes, you'll end up with unique characters next door. Other times, you'll find fantastic friends. When Navy spouse Diane met her neighbor Sharon Gran, co-founder of MilitaryByOwner, the two hit it off. In 2005, Diane came to work for MilitaryByOwner and has continued to share her helpful spirit over the last dozen years.
Like the red roses that grow in her home state of Pennsylvania, Diane and her Navy husband and family bloom wherever they are planted. Having moved 12 times over the course of almost 20 years, Diane is pretty much at "expert level" with packing everything up!
When asked to choose a favorite place they've lived, it was hard for Diane to narrow it down.
"Each duty station has had its good points. We've always had a great time no matter where we've been stationed. Probably the most interesting duty station (and toughest to adjust to) was Guantanamo Bay, Cuba. There is only the Navy Exchange and Commissary. If what you went shopping for wasn't available, you learned that you really didn't need it!"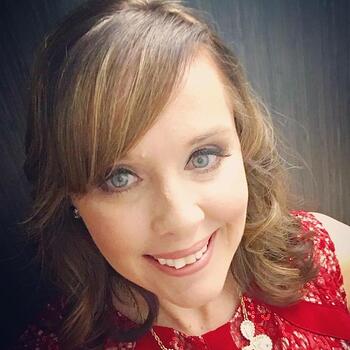 Heather
Marine Corps spouse Heather is a ray of golden sunshine from Southern California. Currently assigned to the East Coast with her Marine Corps husband and family, Heather understands the importance of finding a family-friendly neighborhood when moving to a new area. From childcare options to top-rated schools, Heather researches the off-base communities with listings on MilitaryByOwner to find the best fit for her family.
Having lived in both Virginia and North Carolina, Heather has been happy with both assignments, although, "the lack of traffic in North Carolina gives it a slight edge for the #1 spot!"
A dedicated part of the MilitaryByOwner team for three years, Heather has the inside scoop on how to prepare for a military move overseas. After living in Okinawa, Japan, Heather can give a unique perspective on what military life is like beyond the United States.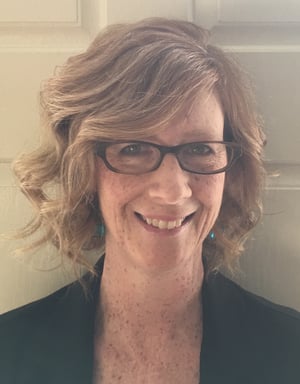 Linda
Also well-versed in the pros and cons of a military move overseas, Linda is a Marine Corps spouse of 25 years. Now on year three of "the good life" with military retirement, Linda has stories to share of the quirks and perks of life in Okinawa, Japan, and Seoul, South Korea. Then you'll find yourself California Dreaming when Linda regales memories from her favorite assignment at Monterey, California.
An integral part of the MilitaryByOwner Customer Service squad for three years, Linda traces her roots back to Tennessee. While on active duty, the success of Linda's husband rotated their family to 10 different Marine Corps duty stations, so you could say they are from everywhere! That statement fits just fine with Linda, who says, "I loved being a part of the Marine Corps, moving to new areas and meeting new people."
Linda's friendly nature shines through when MilitaryByOwner attends an expo or event.
"Going out to an event where you can meet people is a plus. I enjoy speaking to them one-on-one about what MilitaryByOwner offers and being able to compare military life experiences."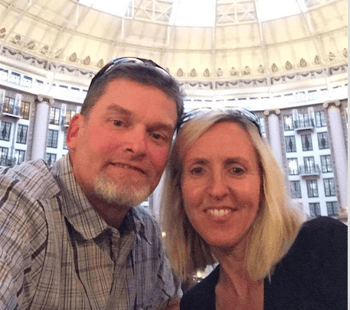 Sharolyn
In 2005, Sharolyn joined the MilitaryByOwner team when they began experiencing tremendous growth. Adept at multi-tasking, Sharolyn balances being a Marine Corps spouse while working in the Business Advertising and Customer Service departments of MilitaryByOwner.
After a grand 28-year career, Sharolyn's Marine Corps husband retired from service, and the couple and their family returned to her home state of Illinois. Having PCS'ed 13 times, Sharolyn now enjoys "civilian life near family and the thought of never having to move again!"
The stories from the staff about living overseas continue as Sharolyn mentions her favorite assignment was to Okinawa, Japan. Even when stationed far away, MilitaryByOwner was the only advertising tool Sharolyn needed to find a renter for their home.
"As a loyal customer, I can attest that if a service member has an upcoming move in their future, MilitaryByOwner is the first place they can go to place an advertisement online."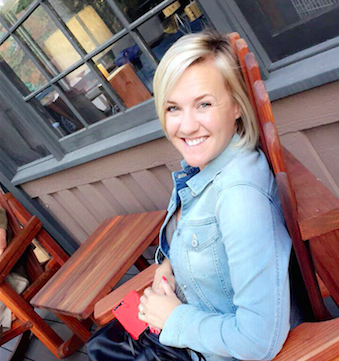 Shawna
Upon meeting members of the MilitaryByOwner staff, you'll notice that everyone feels like family. Coincidentally, some members of this go-getter group are indeed family.
Growing up in Decatur, Illinois, Shawna recalls the joy of when a postcard or a small gift would arrive from Uncle Dave and his Marine Corps travels.
"I thought he was the coolest and bravest person in my family, going to far-off places and standing up for our country."
In 2007, Shawna joined her Uncle Dave Gran, co-founder of MilitaryByOwner, and the Customer Service team. Currently enjoying the splendors of life on the West Coast, Shawna and her family savor the time they spend outdoors.
"Here in California we have a bit of everything. We can escape to the mountains for a rustic retreat or catch a cool breeze off the ocean with a trip to the beach."
We hope you've enjoyed getting to know part of our team. All of our Customer Service Associates go above and beyond to help a military family list their house or find their dream home. Stay tuned to meet the rest of our Customer Service team!
If you need a helping hand while placing a listing on MilitaryByOwner, call 866.604.9126 or click on the Live Support link
.