Have You Ever Shopped a ReStore?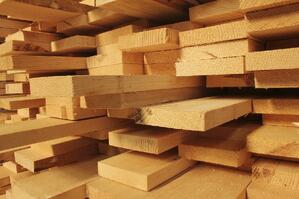 How are your New Year's resolutions holding? Were any of your ideas to clear clutter? Donate your time? Or finally finish that rehab project that has been in your basement for months?
Habitat for Humanity's ReStores can help you achieve all of those resolutions. With locations found across the country, military homeowners may be interested to know that ReStores are part donation site and part home improvement store with prices that can't be beat. Plus, if you use the cash redeemed from unwanted gift cards, the items at purchase time could be had without spending one cent of your own money.
Operating on donated items, the stores sell furniture used and new, home goods, working appliances and various building supply items such as cabinetry and flooring. Each ReStore is owned by local Habitat for Humanity chapters and all money is put directly back into building homes in local communities.
Essentially, the stores are recycling cast-offs from businesses and private homes to fund their operations by selling materials to everyday people who want to rehab, renovate, or improve their homes and other projects. Homeowners and landlords will find inexpensive options for updating their properties, and renters with DIY savvy will not feel as burdened monetarily if they want to spruce up their rentals, pending owner's permission of course.
Each store is unique in that the inventory always changes. If you don't have a project in mind, do what I do and "destiny shop," i.e., if it's destined to be yours, you will be inspired, it will be cheap, and you can get it home in your car! (Same philosophy applies to antiquing, by the way.)
Donations
As I said, donations are what makes the stores run, so they are a community's opportunity to empty out offices, homes, schools, and other business who are upgrading or under construction. ReStores have donation sites for drop off and the convenience of scheduling free pickup ups of larger items such as washer and dryers.
Check each location's specific website for donation and shopping days and hours, as they vary from place to place. Here is another very important piece of information: each location posts what it will and will not take. In some cases it can be very specific, such as only accepting plumbing supplies that are two years and younger. Be sure to read it over before you pack the truck. Of course, all donations are tax deductible.
Here is a partial list of some items typically accepted from a ReStore website:
Appliances: must be less than 10 years old (no rust; dishwashers must be new)
Bathroom: toilets (must be dropped off), new tubs (not cast-iron), hot tubs
Building Materials: bricks and pavers (must be palletized), siding (whole boxes that are not wet), drywall, whole sheets
Electronics: televisions (digital, flat screen only), DVD players, radios, video games
Flooring: new carpet, new hardwood and tiles (tiles and flooring must be in original box), cleaned area rugs
Furniture: upholstered furniture (free of stains, rips, or excessive pet hair), tables with chairs, sleeper sofas (less than 15 years old), small computer desks, file cabinets, assembled bookcases
Hardware & Tools: no rust, must be in working order
Kitchen Cabinetry
Lighting
Lumber: 6 ft. or longer, unused, no scraps
Office Furniture: only office chairs, bookcases, and file cabinets (no executive desks or cubicles)
Windows & Doors
Miscellaneous: bicycles (rust free), countertops (granite, corian, silestone only), dishwashers (new), grout (new and unopened), lawn equipment, pet supplies, shower doors (new), toilet seats (new)
If the donations are on a large scale, contacting ReStore's Nationwide Procurement and Logistics Team is the best way to handle donations from situations such as excess store stock or building materials loaded on tractor trailers. ReStores can even form partnerships with companies for reoccurring donations.
Volunteerism is often a part of life that people really wish they could improve upon. ReStores run on volunteered time and energy. Spending your free weekends helping the community is a great reward in itself, of course, but it is also a way to keep an eye on those unique and affordable treasures that arrive daily! People can assist in customer service and furniture repair or on the construction sites that Habitat for Humanity is known for.
ReStore has a really cool Pinterest-like blog with lots of ideas, advice, and tips for those newly purchased items and projects. They even offer a creative outlet for those who like recognition of their handiwork by asking for ideas and pictures to be submitted. From what I saw, the projects really seem doable, even for first timers.
And don't miss our other blog posts featuring home related posts and MBO's resource page filled with tips from home buying to home decorating!