Get Your Best PCS Deal on These Gorgeous 5-Bedroom Homes Near Fort Campbell
Are you due to PCS to Fort Campbell? The early bird gets the best PCS deals! These huge homes near Fort Campbell, Kentucky offer tons of space at very competitive prices.
Apache Way - Clarksville, TN
Price: $225,000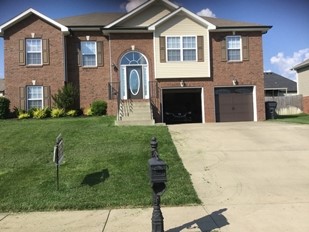 A beautiful front door with side windows lets the sunshine in to show off the elegant staircase and warm hardwood floors leading to the main floor. Inside, espresso-colored trim flows through the house and makes a sophisticated statement, especially as it reaches the kitchen cabinets. Three updated baths and the five bedrooms complete the total package. But, wait!Check out the stunning, well maintained, and picture-perfect grass in the backyard. Plenty of room for impromptu games of catch and just maybe a pool.
Weymouth Ct. - Clarksville, TN
Price: $339,000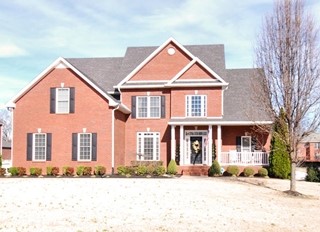 Two master bedrooms and baths! Talk about the ultimate luxury. Or is it practical? Maybe a mother-in-law suite is exactly what you need. Heated floor, double separate vanities, and jetted tub are some of the finer details that await in the master bath of this five-bedroom house. With more than 3,500 square feet and a four car garage, the space is more than enough to entertain and live comfortably. That is, if you ever leave the bathrooms.
Wildflower Way - Cadiz, KY
Price: $249,000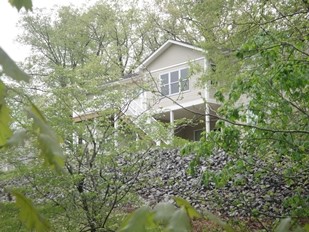 Wildflower Way is the perfect name for this address where wildlife creatures like deer, turkey, and geese roam peacefully over the three-acre valley below and a creek gently bubbles along. Near Lake Barkely, calmness and tranquility will welcome the next owners to tuck in and enjoy the quiet. The spacious five-bedroom house will beckon guests however, so be prepared to share the gorgeous views. This address is also s star on YouTube (check listing for details).
Mearns Ct - Clarksville, TN
Price: $335,000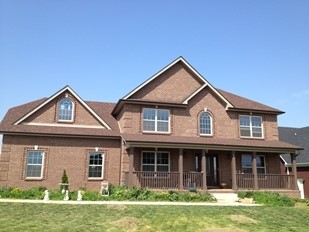 It's not often buyers come across homes built by the builder himself, so move on this custom brick home quickly! A lovely front porch that begs for rocking chairs and sweet tea welcomes families home to enjoy the upgraded features such as a luxury master shower and trey ceilings. The coveted open floor plan is available to treat guests to a traditional Christmas dinner or a blowout Super Bowl party. If you have kids to fill the five bedrooms, than you need a great school. This one is assigned the Rossview schools.
*Note: While these homes are no longer listed, see all of the Fort Campbell for sale listings here!