Considering a Multi-Generational Home? Here's What You Need to Know
Trends come and go. What many assume to be a new trend gaining momentum is often an old trend making a comeback. Just take a look at fashion! Corduroy, bike shorts, turtlenecks, and scrunchies have all reappeared after their first time in the limelight (whether that's good or bad is up for you to decide!).
But the same goes for many things, multi-generational living, for example. What once started as a popular trend in the early 19th century faded away, but has recently stolen the spotlight. And it's a topic worth understanding.
So let's dive into what it is, why it's growing in popularity (yes, even among the military), and talk about a few tips for not only finding a multi-generational home to buy, but also tricks to help you make it work!
Considering a Multi-Generational Home? Here's Everything You Need to Know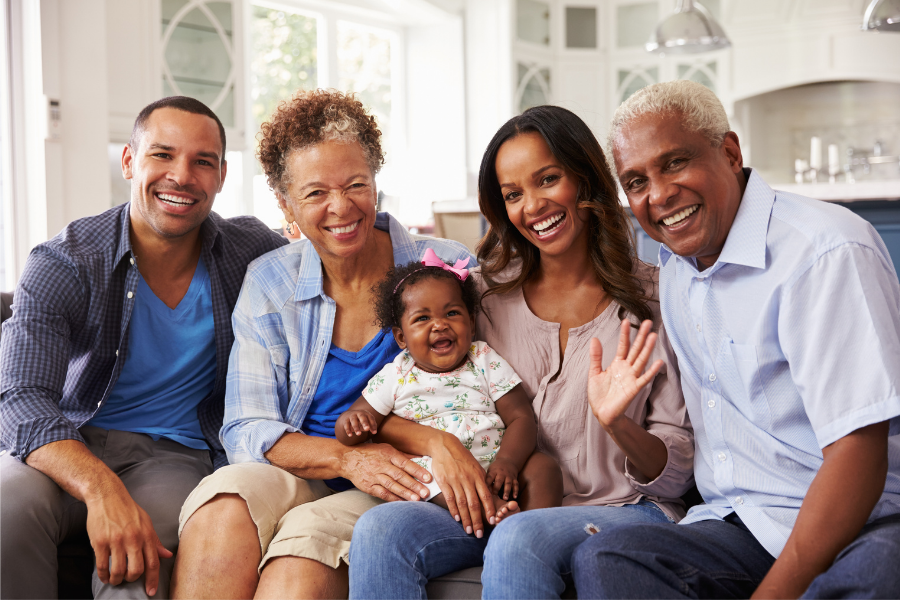 What is multi-generational living?
"Family households consisting of three or more generations." — U.S. Census Bureau
While multi-generational living (also known as "multi-gen") includes any number of generations living together, a three-generation household is the most common. You'll often see grandparents living with their children and grandchildren.
How popular is it?
While unpopular during the last several decades, this trend has recently begun gaining momentum. From Pew Research Center's 2018 report, we learned that, in 2016, the number of Americans living with extended family jumped up to 64 million (20% of the U.S. population) from 42.4 million in 2000. Today, one in every five Americans lives in a multi-generational home. And the trend only seems to gain more popularity.
Why?
If you're not close to your family or rely on solitude every day for your sanity, understanding why this way of life is thriving might not come easily to you. But there are a handful of reasons why this trend is welcomed by many.
Benefits of Multi-Generational Living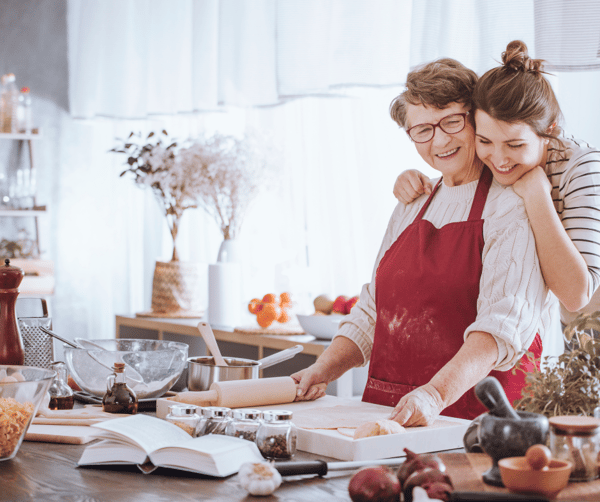 1. Shared expenses. The cost of running two households is more expensive than one, so families will often consolidate to save money. That's why we see a rise after recessions, and why the number of multi-generational homes grows in higher cost-of-living states like Hawaii and California.
2. Shared responsibility. Families that need a few extra hands around the home caring for kids (cough, cough, military families!) or running the property find that having grandparents in the house is a game-changer.
3. Quality time. We all know that we aren't here forever. Many embrace this living situation as an opportunity to soak up time with parents and allow grandparents and grandchildren to bond.
4. Later starts in life. Many young people choosing not to marry early in life are more comfortable staying at home with their parents and saving money on their cost of living.
5. Disability or age. If parents are getting up there in age or a family member's health is declining, multi-generational living offers the easiest way to help and keep a close eye on them.
The benefits within the military community alone are creating a widespread need so great that even privatized military housing companies are welcoming this concept, allowing grandparents to reside with the service member and their immediate family.
How 2020 Has Affected Multi-Generational Living
Since February, the CDC has told Americans to social distance. Most areas in the country were in quarantine lockdown, with many still in various stages. As you can imagine, for families living in multi-generational homes, social distancing isn't easy. With more people living under the same roof, there are more opportunities to bring the virus home to the elderly and more opportunities to spread it.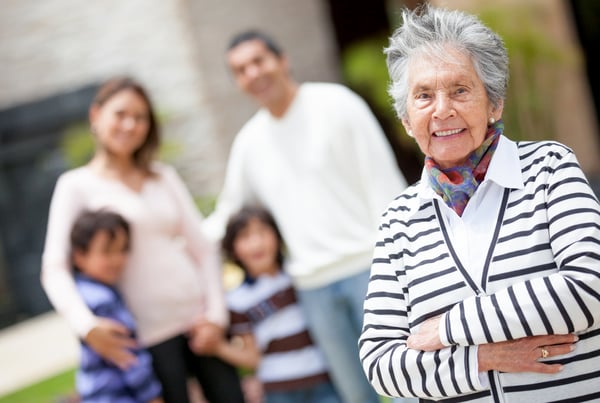 The virus and the following events this year increased the need for more suitable multi-generational homes offering more separation and privacy.
And we'll likely continue to see the number of American families living together rise. With the economy impacted, there's a need now, more than ever, to be mindful of spending and prepare our finances for the future. And multi-generational living is one way to help conserve money.
Shopping for a Multi-Generational Home
Which came first, the chicken or the egg? In the case of multi-generational living, home buyers are changing the game. Rapidly growing in popularity, builders are working overtime to adjust their thinking and cultivate new floor plans that meet these unique living needs.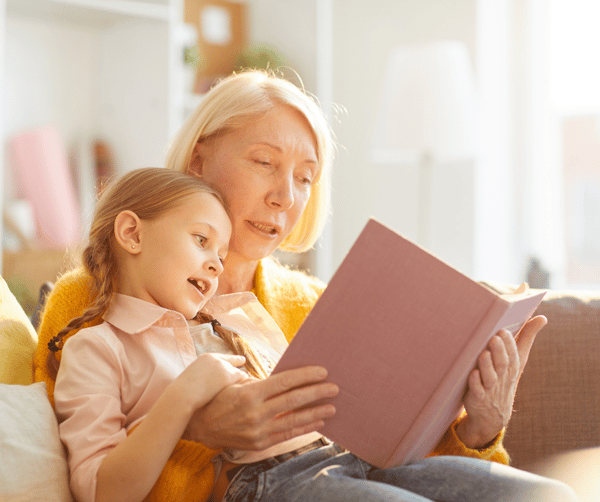 If you're looking for a suitable multi-generational home, great! First, you need to start by identifying your priorities--just like any other house hunt.
Determine if it's temporary or long term. Is the need for a multi-generational home for a brief period while a family member recovers or until other arrangements are made, or is it for the foreseeable future?
Identify your needs. What does the house need to have? Things like ramps, a large driveway (to accommodate multiple cars), a large living space, or separate spaces with two sets of everything?
Finding the Right Home for Multiple Generations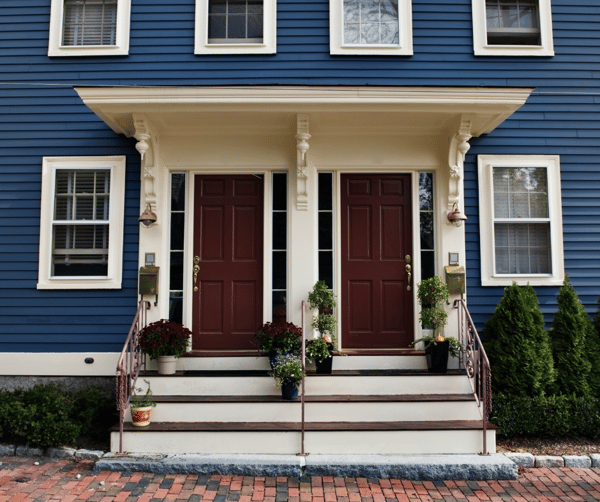 1. Consider your current home. Maybe you don't need to start a house hunt from the beginning. Would a renovation or addition to your current property meet the needs of a multi-generational home?
2. Look for a design or a developer who can build a custom home. Since the concept is gaining the attention of popular builders, you can look into having a house designed to meet your specific needs.
3. Find a lot with two homes. If you're against living under the same roof and want to entirely separate living spaces, take a look at lots with multiple residences. While they aren't as common as traditional, single-family homes, they're out there!
4. Look into duplexes. Don't forget about duplexes and condos that can offer you the independence you might want with the convenience of location.
Tips for Making Your Multi-Generational Home a Success
Living in a multi-generational home isn't like vacation or holidays at your parents' home. The warm and fuzzy feelings will wear off, and you'll have to figure out how to make it work comfortably daily. Here are a few tips to help you keep things running smoothly and avoid tension once everyone settles in.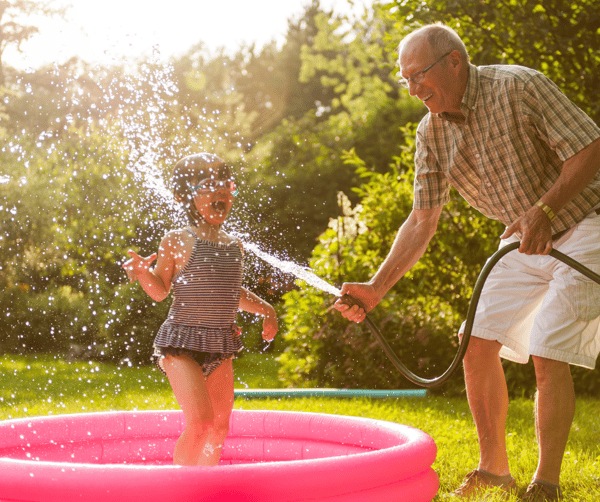 1. Set boundaries. If you're not sharing a roof, when is it okay to walk next door and join the others' space? When is it okay to invite yourself over for dinner or send the kids next door to be with their grandparents?
2. Define personal space. Solitude, especially when living under the same roof with other adults, is precious. And without it, tensions will rise.
3. Map out the finances. Who's paying the mortgage, utilities, and groceries? Will each resident be responsible for specific bills, or will you split each month?
4. Identify responsibilities. Split up chores, childcare, and cooking.
Multi-generational living can be great for a lot of reasons, especially for military families with only one spouse/parent home much of the time. So if multi-generational living is the next step for you and your family, congrats! We hope that you've found some support and guidance here. And when you're ready to find a home that fits your family's needs, head over to our homepage to start your next house hunt!

Are you on Pinterest? If you enjoyed this post, please share it!