Pet Friendly Rental Homes Near Naval Station Newport
One of the toughest parts about a PCS move is finding a rental home that allows pets to be tenants, too! The home search can be long and disappointing, but today, options for pet friendly rentals near Naval Station Newport are the the focus of MilitaryByOwner's Homes of the Week.
Properties in Newport, Jamestown, and Middletown are featured, but there are more pet friendly options in Portsmouth.
Pet Friendly Rental Homes Near Naval Station Newport
1) Cozy Space in Jamestown
MilitaryByOwner Listing MBO1446774
For Rent: $2,550/mo.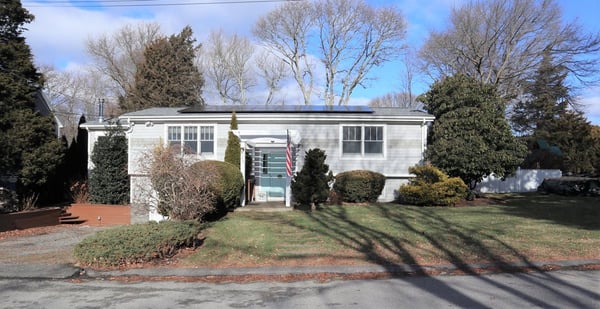 Coming soon, this rental home is ideal for the tenants who prefer a quiet neighborhood with seaside scenery.
Light-filled and cozy inside, the space is perfected by the addition of a sun room/reading and entertaining area, complete with a wood burning stove to provide classic New England ambiance. The open kitchen and dining room layout is ideal for spending time with friends and family, while the flex space in the lower level serves as a guest room, along with a half bath. Outside, a large, fenced backyard is convenient for the safety of pets. The deck space further extends outdoor living just beyond the French door.
Military members who are permanently stationed in Newport, in addition to those in town for short stays attending school, both enjoy Jamestown living.
2) Furnished Rental in Middletown
MilitaryByOwner Listing MBO177970
Rent: $2,200/mo.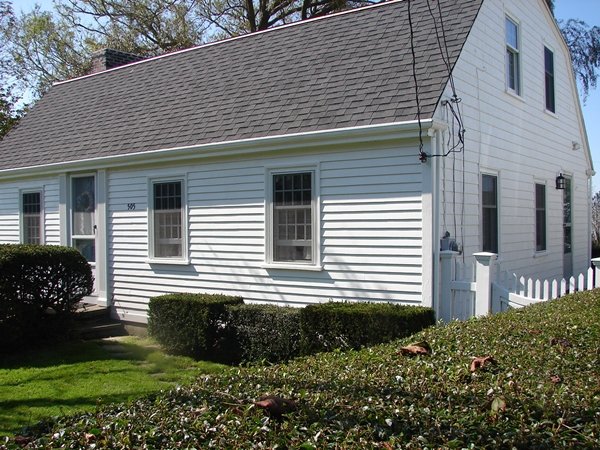 A furnished rental home with a favorable pet policy is truly a house hunting gem; especially since its located on Easton's Point, within walking distance to the beach.
Military family-friendly, the property has open floor living, hardwood floors, and updated appliances—including an overflow refrigerator in the basement. The fireplace, TV, and Baldwin console piano provide plenty of opportunities for the family to sit and enjoy relaxing evenings at home.
Outside, ample yard space, complete with picturesque tree swing, allows for enjoying warm summer days and cool evenings. Stacked stone walls and a white picket fence add to the overall idyllic charm of the home.
An optimal location for commuting, this home avoids traffic on East and West main roads.
Explore Naval Station Newport, Rhode Island.
3) One Mile from City Center
76 Houston Avenue - Newport, RI
For Rent: $2,950/mo.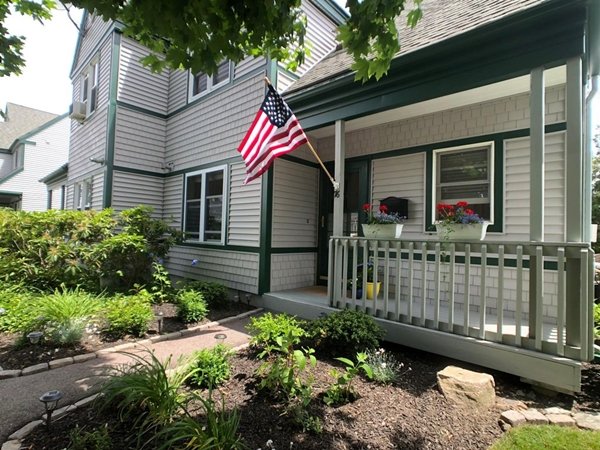 Condo living certainly has its advantages, and one of the top amenities of this home is the location. Situated in Newport's Fifth Ward, the home is 3 miles from the war college, 1.5 blocks from the Newport Harbor, and 1 mile from the city center.
Filled with natural light, the two-story condo offers details not typically found in rental homes, such as crown molding, a picture perfect window seat, and a skylight. The master bedroom has an en suite bathroom, and the second bedroom has a bathroom with a dual vanity.
Sliding glass doors provide easy access to the back yard for kids and pets. The lovely deck is intimate, yet roomy enough to host outdoor parties. The owners are local residents and offer assistance with the home if needed.
Don't miss the fun! 8 Spring and Summer Festivals Near Naval Station Newport.
4) Walk to the Beach!
MilitaryByOwner Listing MBO1446597
For Rent: $2,650/mo.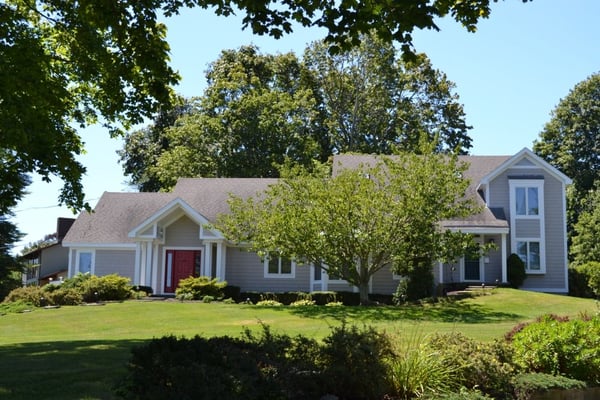 Water access and views are a pretty special perk for a rental home. Less than a half-mile to the beach and minutes from Newport's iconic Cliff Walk, families enjoy getting to know the region and the best of the city's features.
Sunshine fills living spaces throughout, and generous room sizes accommodate furnishings, while hardwood flooring and tile floors make for simple maintenance. Expect carpeting to comfort bare feet in the upstairs bedrooms. The spacious home has 2,000 square feet that handily takes care of a military family and approved pet for their duration of time in Newport.
The half-acre lot offers the new tenants space to take in seaside breezes and dine on the back deck, with or without guests--the choice is yours!
The home is inspected and approved by Naval Station Newport's off base housing authority.
Naval Station Newport is a favorite PCS spot for service members and their families for many amazing reasons! As the moving season approaches, stay connected with MilitaryByOwner to be one of the first to know about rental home availability and newly listed homes for sale.