Which One Is Right for You? Comparing Conventional and VA Home Loans for Military Homebuyers
Sitting around the kitchen table, our busy military family came up with a list of features we like and don't like in a house. Yes, to a spacious loft area and deep bedroom closets! No, to a formal dining room and creepy basement laundry! Priorities, right?
Similarly, when we looked at financing a house, we tallied the pros and cons of the different kinds of home loans available. We found two popular forms of home loans stood out: conventional and government-backed.
Take our advice: if you're just starting the home loan research process, it's crucial for you as a military homebuyer to understand the differences between types of loans.
Here's a simple breakdown of conventional and government loans.
Conventional Loans
Private lenders offer conventional mortgages not guaranteed or insured by a government agency. These fixed-rate, fixed terms loans go by several different names.
Conforming Mortgage
Conforming mortgages get their name because they follow the guidelines set by government-sponsored enterprises like Fannie Mae and Freddie Mac.
Non-conforming Loan
Non-conforming loans rebel against limits set by enterprises, usually with large loan numbers, and have the nickname "Jumbo."
Portfolio Version
While these bring to mind images of power suits and leather briefcases, a portfolio version of a conventional loan relies on the stocks and bonds of a borrower as security for a mortgage.
Subprime Loan
Have you ever heard, "No credit? No problem!"? It relates to subprime loans for those with low credit scores. Unfortunately, a subprime conventional loan often includes a high interest rate and even higher fees.
Learn more: A Cheat Sheet for Understanding Home Loan Lingo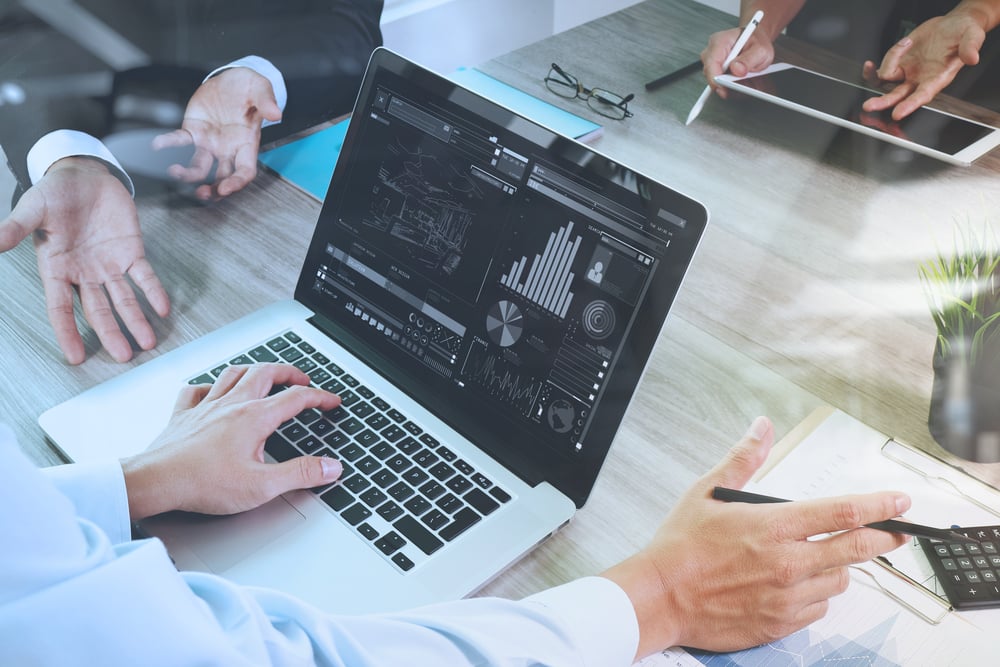 Photo from Canva
Government Backed Loans
A government-backed loan is issued by one of three government agencies: the Federal Housing Administration (FHA), the U.S. Department of Agriculture (USDA), and the Department of Veterans Affairs (VA). These loans are available from a government-approved lender, and federal agencies guarantee a portion of the principal.
The VA Loan
For military members, investigating the VA loan is often the best place to start because the terms are so favorable.
The VA home loan is a mortgage with more flexible lending standards compared to conventional loans. For example, a VA mortgage doesn't require mortgage insurance or a down payment. This low-risk loan with unbeatable terms is open to active and veteran military members and surviving spouses with a Certificate of eligibility from the Department of Veterans Affairs.
There are many questions to answer if you're thinking of financing your home. We'll discuss a handful of factors here as we compare a conventional loan with a VA loan.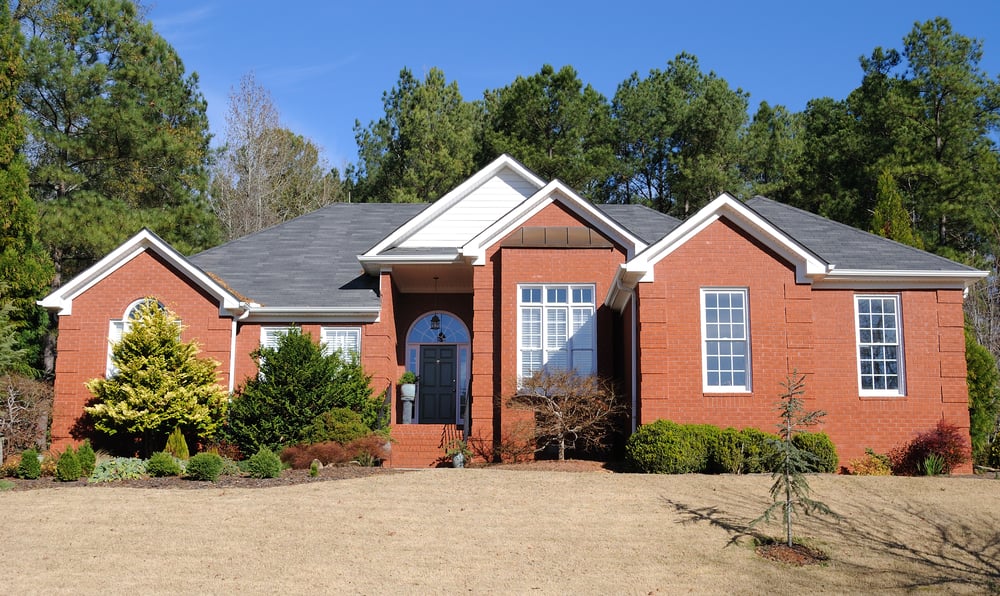 Photo from Canva
How much of a down payment do we need with a VA loan?
A qualified borrower may need a down payment of up to 20% with a conventional loan, but a VA loan doesn't require a down payment. VA loans are not only attractive to the veteran borrower, but they are a more secure investment for lenders.
Learn more: Understand Your VA Home Loan Benefit.
To fee or not to fee? That is the question.
When financing more than 80% of the house's value, a conventional loan requires the monthly expense of private mortgage insurance (PMI).
VA loan lenders don't require PMI, thanks to the Department of Veterans Affairs guarantee. But, there is a funding fee for some servicemembers; for example, those affected by personnel status, those using the benefit for the first time, the presence of a down payment, or if the member is more than 10% disabled. These factors vary the amount of funding fee required.
Keep in mind that military homebuyers who receive compensation for a service-connected disability are exempt from paying the funding fee. For example, my spouse has documented hearing loss from loud aircraft engines, so we didn't pay a VA loan funding fee.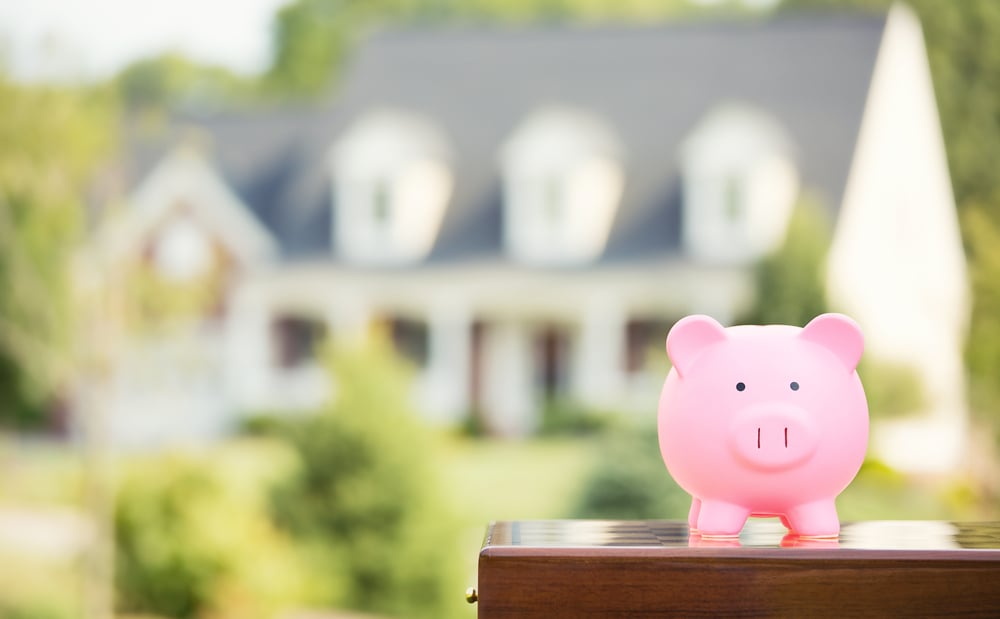 Photo from Canva
What about interest rates?
Unlike a federally insured loan, a conventional loan has no guarantee for the lender if the borrower fails to repay.
A conventional loan lender doesn't have the backing of the U.S. government, so they want to mitigate the risk of lending to you. That's why it's common for conventional loans to have higher interstate rates. On the other hand, the VA loan does have the government's money behind it, insuring up to 25% of the loan. So, the lender feels a little better about giving borrowers lower interest rates.
Which loan is easier to qualify for?
If adhering to guidelines set by Fannie Mae and Freddie Mac, a conventional loan is often difficult to qualify for many people. Due to strict credit and income requirements, a borrower may not make the cut for a conventional loan. Most of the time, conventional loan borrowers must have a credit score of at least 620 and a debt-to-income ratio of 50% or less.
With a guarantee from the federal government, there's a good chance a borrower with access to a VA loan is more appealing to multiple lenders. Borrowers need a debt-to-income ratio of 41% to qualify for the VA loan, but the VA does not mandate the credit score. Their certified mortgage lenders do, and it usually sits at 620 or higher.
Whether it's your first home or simply the next PCS dwelling, financing a property is a big step. As our military family has found, shopping for a mortgage brings up all sorts of questions and issues. From credit ratings to down payment cash, a lot goes into choosing the best options for financing.
For more one-on-one information, take a look at our business directory of lending advisors and real estate agents near you!
Note: this post is for informational purposes only and not intended as legal advice.