Unique Ways to Celebrate Veterans Day Across the U.S.
Paging through an old photo album, I find myself drawn to an image of my grandmother by a row of flags at a local park. At the height of each of the soaring flagpoles, Old Glory is waving proudly. Written in pen beneath my Grandmother's snapshot is "November 11th. Armistice Day."
Otherwise known as Veterans Day, that caption reflects the anniversary of the armistice ending World War One. The name "Armistice Day" was trending until the 1950's. Curious to find out more, I decided to dig a little deeper and am sharing it with you.
Why are there two names for Veterans Day?
In 1947, Mr. Raymond Weeks of Birmingham, Alabama put together an event to celebrate all who've worn the military uniform and called it "Veterans Day." However, it wasn't until 1954 that President Dwight Eisenhower signed an act of Congress, officially changing the name of the holiday from Armistice Day to Veterans Day. In 1982, upon presenting Mr. Weeks the Presidential Citizens Medal, President Ronald Reagan further explained the moniker for this momentous holiday:
Armistice Day honored those who gave their lives in "the war to end all wars" – a day of hope that they had not given their lives in vain...On this Veterans Day we will remember and be firm in our commitment to peace, and those who died in defense of our freedom. We thank the man who has made Armistice Day into this Veterans Day – Raymond Weeks.
Due to those important efforts from years ago, today our calendars designate the 11th of November as Veterans Day. The purpose of this meaningful holiday is to celebrate and honor the veterans of every war.
Where can I celebrate?
Around the nation, each area has a different take on how to observe Veterans Day. Keep an eye out for ads or announcements for events to celebrate the veterans in your community. Maybe a speaker will gather a crowd at a cemetery and share a memorable story. Perhaps a city street will become a parade route with festive floats and marching bands. Or, possibly a local restaurant will open their doors for a complimentary lunch for veterans and active duty.
No matter how full your fall schedule may be, November 11th is a pivotal holiday for honoring all veterans. With this in mind, I've found a few unique ways to make the most of the Veterans Day holiday near various military installations.
Tacoma, Washington
Get creative with a family-friendly painting activity.

November 11,

1:00 p.m.-4:00 p.m.

After attending a rousing Veterans Day ceremony, consider rallying the whole tribe for a "painting parade" at the Museum of Glass. This Family Day activity introduces young ones to the colorful art of Michael Taylor. While touring the glassy gallery, look for premier pieces created by local veterans with JBLM's Warrior Transition Battalion and the Hot Shop Heroes "Healing with Fire" program.
Remember our military with music at The Alamo.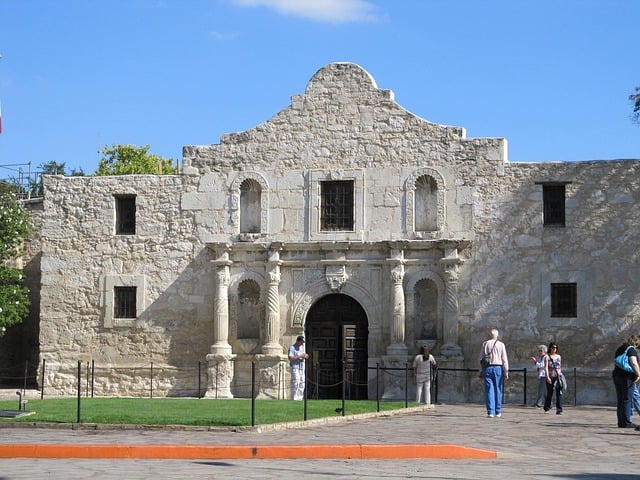 The Alamo
,
Alamo Plaza, San Antonio, TX
November 11, 9:00 a.m.
Listen and reflect while Fort Sam's Own Mission Brass ensemble performs a special medley as part of the 2017 Veterans Day ceremony. Throughout November 11th and 12th, veterans and active duty can enjoy a complimentary tour of the nearly 300-year-old mission. Linger on the grounds of the Cavalry Courtyard to browse the public messages of appreciation for those who've served and continue to serve.
Pensacola, Florida
Wave a flag at a patriotic parade.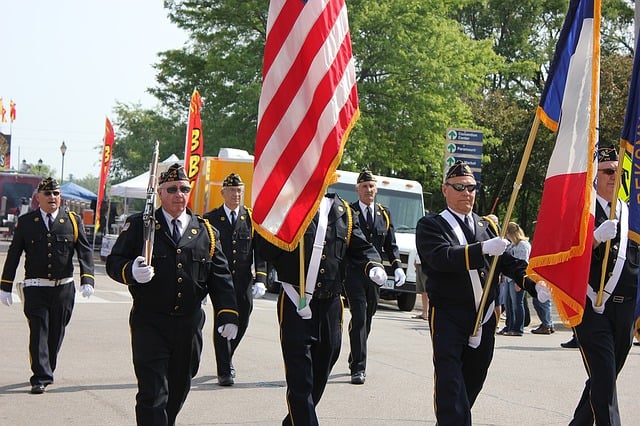 Parade route begins at Spring & Main Street and
ends at Veterans Memorial Park,
Pensacola, Florida.
November 11,
9:00 a.m.
Follow the fun of a festive parade celebrating Pensacola's veterans and active duty along Main Street. Among the music and merriment, the Pensacola Children's Chorus will perform. A post-parade ceremony will mark the 25th anniversary of the Vietnam War Memorial – "The Wall South."
Petersburg, Virginia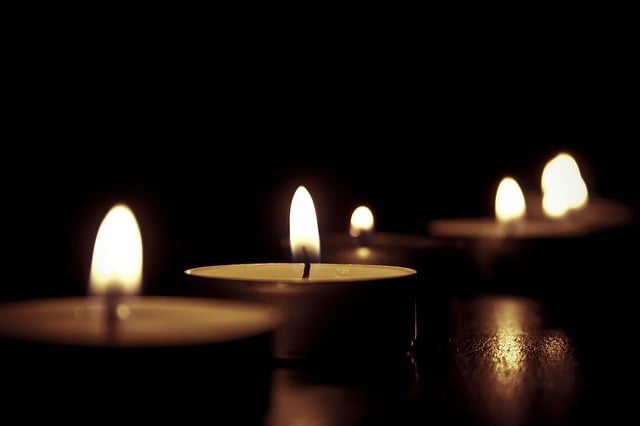 Poplar Grove National Cemetery, Petersburg, VA
November 11,
5:30 p.m.
Pen the name of a veteran on a luminaria to be placed at a grave site at this Civil War cemetery. Learn intriguing history lessons from National Park guides while exploring the expansive grounds. At dusk, savor the sight of Poplar Grove National Cemetery in the delicate flicker of luminaria candlelight.
What makes Veterans Day different?
The eleventh hour, the eleventh day, the eleventh month. Those poignant words from 1918 remind us of the timing of that crucial armistice which leads to our present day celebration of Veterans Day. Amidst our busy pace of life, it's good to refresh the intent of Veterans Day when thinking of other patriotic holidays on the calendar, such as
Armed Forces Day (May 19, 2018) – Celebrating those currently serving in each branch of the military.
Memorial Day (May 28, 2018) – Honoring those who gave the ultimate sacrifice in service to our country.
Veterans Day on November 11th is a time to give thanks for each veteran - those who are present and those who have passed.
Our team here at MilitaryByOwner would like to express our sincere appreciation for the service and sacrifice of every service member and their spouse and family.
"However you celebrate Veterans Day, stop to look at the American flag flying high and what that symbolizes. Freedom. That freedom comes from those who have served, past and present." – Sharon Gran, Co-founder of MilitaryByOwner Advertising, Inc.