Homes for Rent in Fayetteville near Fort Bragg, North Carolina
One thing you should know about Fort Bragg is that it's the largest military installation in the world. With over 50,000 active duty service members stationed here, it should come as no surprise when you get handed orders to this massive North Carolina post.
But as we all know, life doesn't revolve entirely around the military. There's still a civilian presence nearby, especially if you choose to live off post. If you're looking to strike a balance between military and civilian life, you might consider looking for a home in Fayetteville. Though you can expect to see a large number of military in this fun town, you'll also find a larger number of things to do.
Even if you choose to live in a smaller, more rural town, you'll likely find yourself driving to Fayetteville for your weekly trip to Target, a venture through the children's museum, or an evening at the movies. If you're looking for a short commute to post and a playground in your own backyard, then Fayetteville is probably the place for you!
Houses for Rent in Fayetteville Near Fort Bragg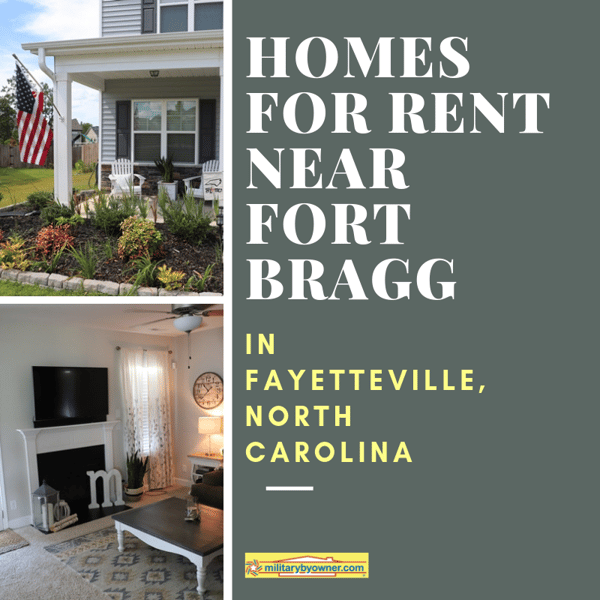 Linton Ct - Fayetteville, NC

This four-bedroom, three-and-a-half bathroom cul-de-sac home is perfect for those looking for the best of both worlds. Located in a gated community just a few miles from Fort Bragg on a beautiful one-acre lot, your family will live a life full of convenience and privacy. Plus, it's beautiful. You don't have to squint to see this home's potential. It's downright stunning!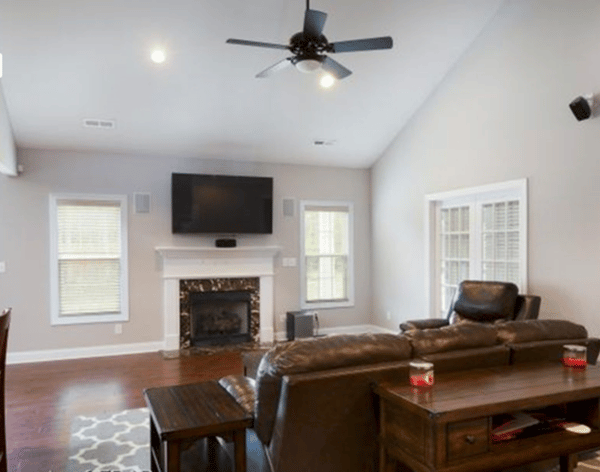 Take a step inside to see how impeccable this custom home really is. Not only is the hard flooring beautiful and easy to keep clean, but the catwalk and open living area make this home feel spacious.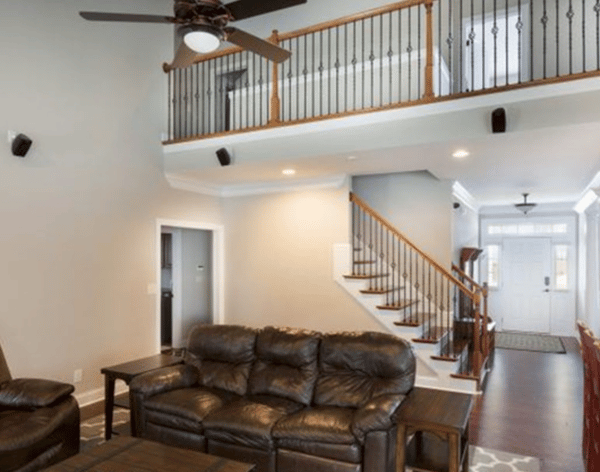 The kitchen won't leave you disappointed. Complete with gorgeous finishes and ideal features like stainless steel appliances, beautiful cabinets, and an upgraded range hood, this cooking space is one you're sure to love.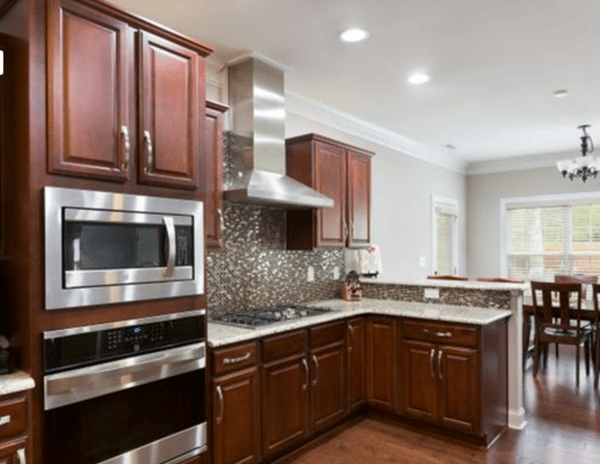 And if you expect to host frequent visitors then you'll be happy to know that this property has two master suites, one upstairs and one downstairs with a double shower.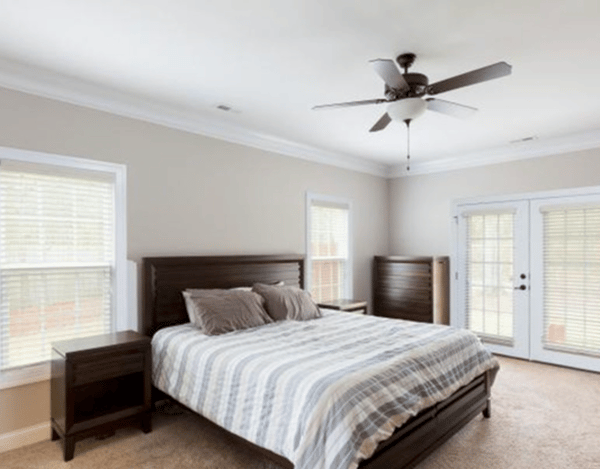 Other features this home includes is an on-demand water heater, a covered porch and patio, a fenced-in backyard. On top of all that, it's smart home capable.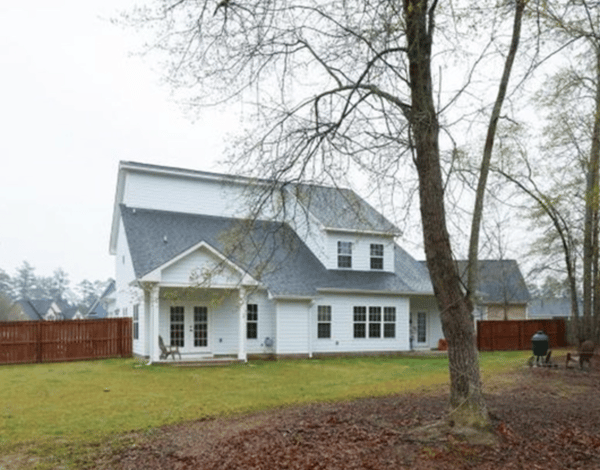 You'll also enjoy other features in this community like basketball courts, a golf course, a community pool, and more!
Liberty Lane - Fayetteville, NC

Located in Liberty Hill at Kings Grant, this beautiful four-bedroom, two-and-a-half bathroom home boasts perfection. With two stories of incredible living space, the third floor is unfinished to offer plenty of room for storage.
Inside this beautiful home, you'll find stunning finishes like a formal dining room complete with a trey ceiling, a study/office, and spacious rooms.
And you don't want to miss this kitchen. With its white cabinets, granite counter tops, subway tile back splash, stainless steel appliances, and open access to the living room and dining room, you'll enjoy cooking yummy meals from the center of the home.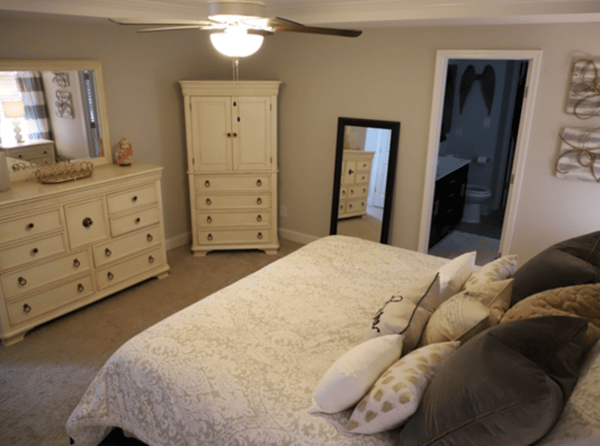 The master suite features everything you could want with a trey ceiling, garden tub, walk-in shower, and double vanity.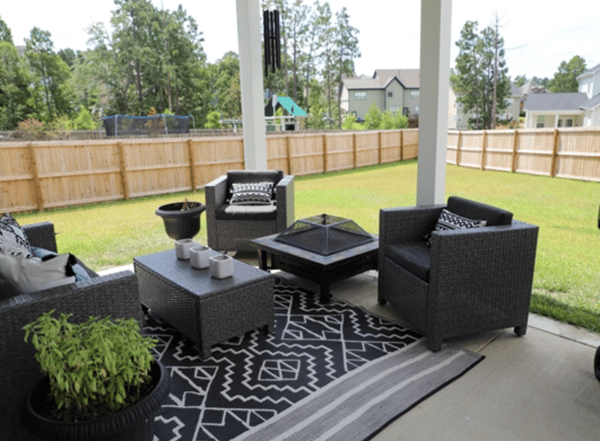 Enjoy subdivision living at its finest with close proximity to Kings Grant golf course, Ramsey Street area, major shopping and dining options, and a short drive to Fort Bragg.
Bonus: HOA fees and access to the community pool are included in the rental price.
With two fantastic rental options near Fort Bragg, your house hunt should be off to a great start. But, if you need more options, simply click below to find more houses for rent and homes for sale near Fort Bragg.