MilitaryByOwner Homes of the Week in Newport, Rhode Island
MilitaryByOwner often showcases amazing single family homes for its "Home of the Week" posts each Monday. But did you know the website is also available to advertise your room or apartment for rent? There are many listed throughout the country, but this week we are focusing on the gorgeous city of Newport, Rhode Island.
These one bedroom, one bathroom apartments are absolutely perfect for a geographically separated family member, a military student, or a single person stationed near Newport. Both are located in highly desired areas downtown and have plenty of charm to make your rental term a New England kind of perfect.
Division Street
Rent: $1,400/month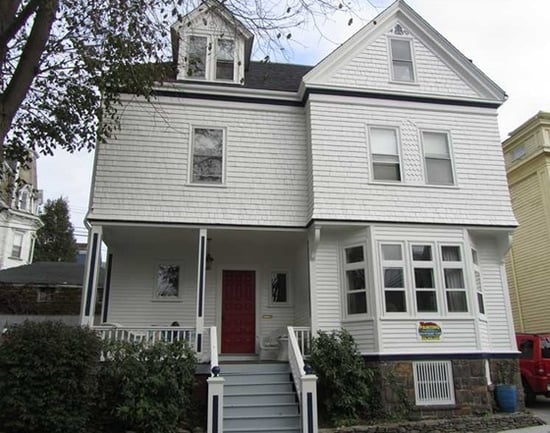 If there was a picture-perfect location for a walking life in Newport, this apartment is located there. This third floor walkup is only blocks in each direction from the most sought after shops and restaurants, and just a few short minutes more from the waterfront. A list of nearby must-see places includes: Queen Anne Square, Eisenhower and Touro Parks, and the Newport Art Museum.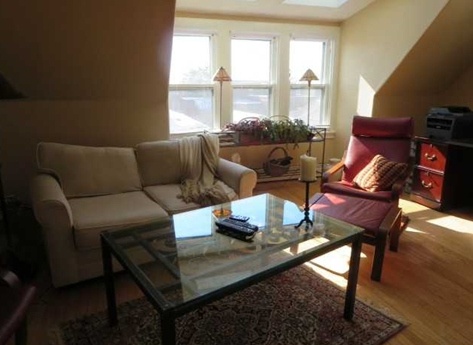 Inside, the furnished apartment is cozy with a flood of natural light from the skylight windows above. If you'd like a little more sun, a deck in the back is accessible for taking in the view. The apartment comes complete with cable, internet, and electric payments included in the monthly rent.
Spring Street
Rent: $1,300/month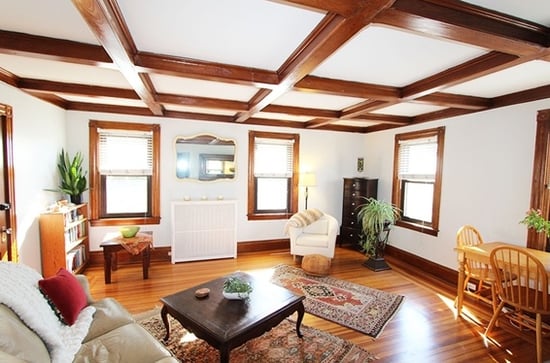 Also located downtown, this apartment has more than enough quality interior design to spare. Detailed wooden trim frames windows and draws the eye to the beamed ceilings. Plenty of sunshine streams through the main living and bedrooms. During the cloudy winter months, the plentiful windows will still keep natural light at a perfect level. An updated kitchen and bath with a stackable washer and dryer make this a property not to pass up!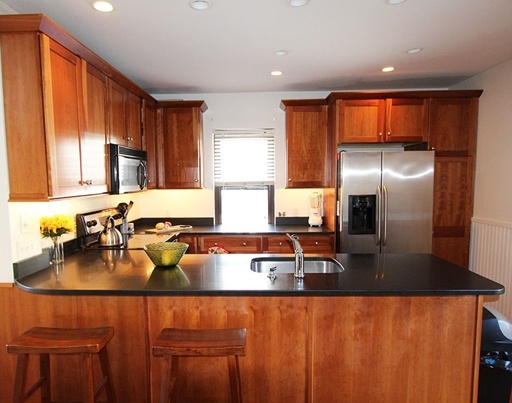 Outside, a patio and grill is there for the new tenant's use and off street parking is available, which is great news, because the car will probably sit still a good bit while whoever moves in next makes a habit of walking the historic and beautiful streets of Newport.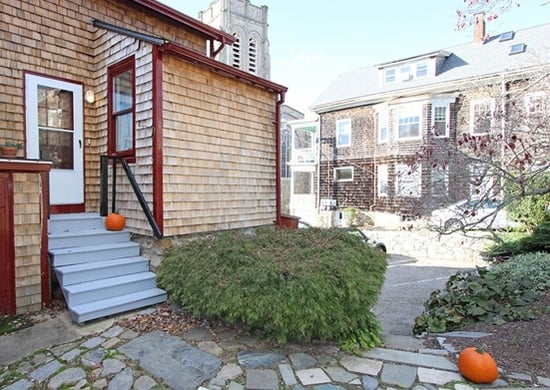 **Note: these homes are no longer listed, but be sure to check out the current MilitaryByOwner rental listings near Newport Naval Station!